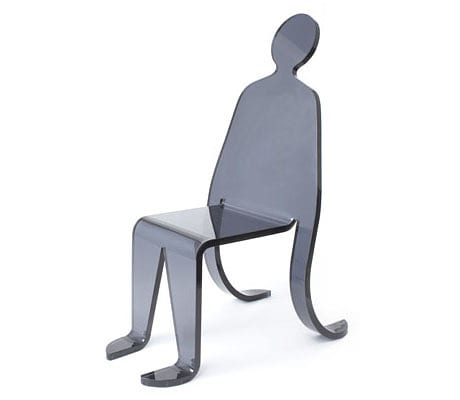 Acrylic Chairs from Benjamin Shine
The 40 Winks acrylic chair from Benjamin Shine plays on the relationship between itself and its occupant. The 25mm thick acrylic design "depicts a sitter that has become relaxed and has dozed off, which evokes a sense of calm and tranquility".
This creative design draws attention far more than the typical chair and reminds me of a person's shadow. It is amazing how sturdy and durable acrylic allows anyone to sit and feel confident.
Contact Benjamin Shine for more on his designs. If you want to see 15 more Outrageous Chair Designs from a previous post, take a look, you will be amazed at the unique styles and the talent we have compiled.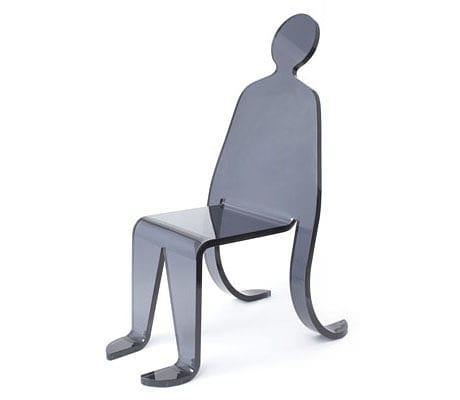 This is a fun parody of the human form where the chair legs are like limbs.  I have to applaud the designer for being so creative, taking such a common thing as a human, and creating such a fun piece of seating.  
I can see this as a fun accent in a person's home with a sense of humor.  Would this be something that you would put in your own home?   What about this being in a kid's room or classroom?
It's interesting to think about how it might engage the mind of a child.