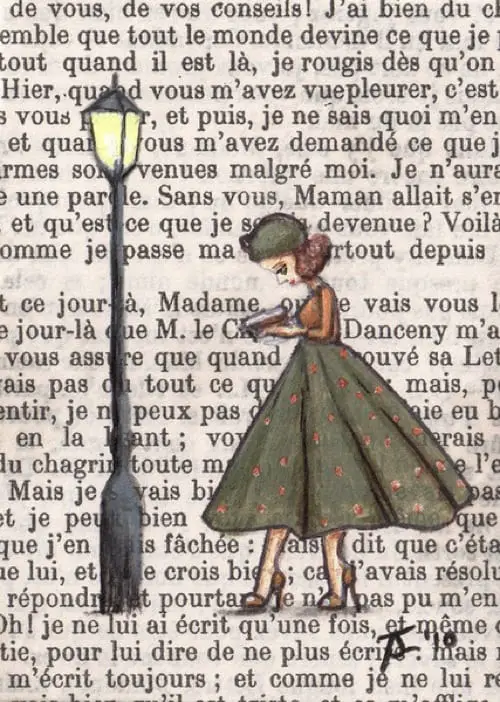 Create a Welcoming Space with Unique & Accessible Wall Art
Art, like furniture, is a purely subjective thing; if it brings joy to its beholder, then it's a thing of beauty, plain and simple.  With the abundance of access to independent artists via Etsy and other online marketplaces, not to mention the proliferation of temporary wall art for apartment-dwellers through the medium of vinyl stickers, the options for personalization (not to mention do-it-yourself projects) are endless.  
Today's roundup features a widely varied sampling of what's available with the click of a mouse to make a house a home, and an artful one at that.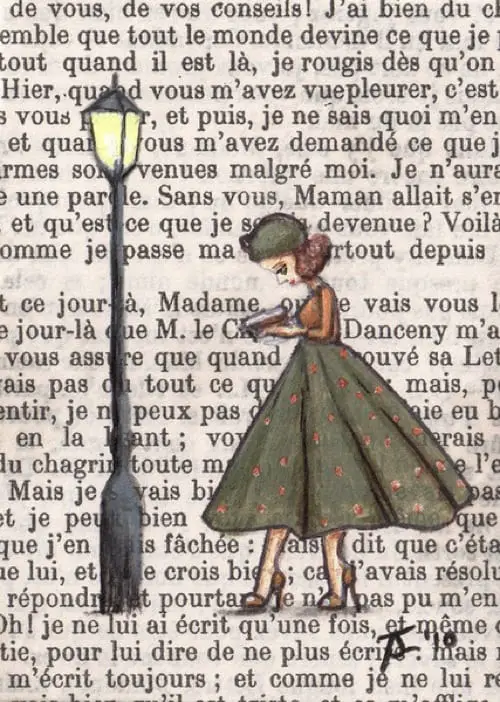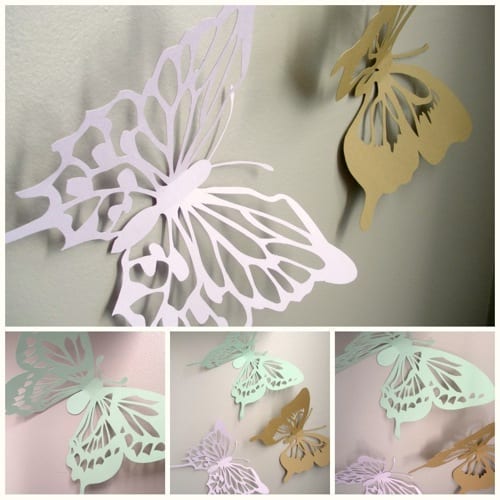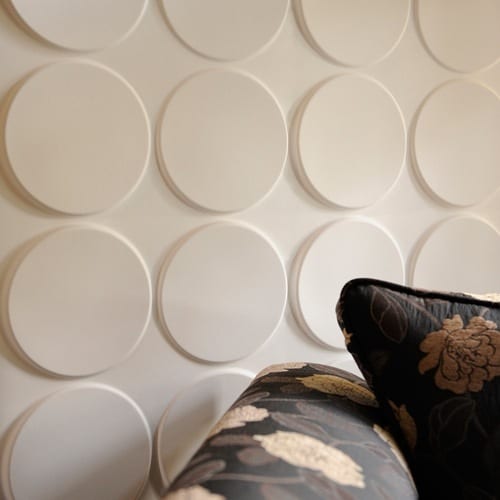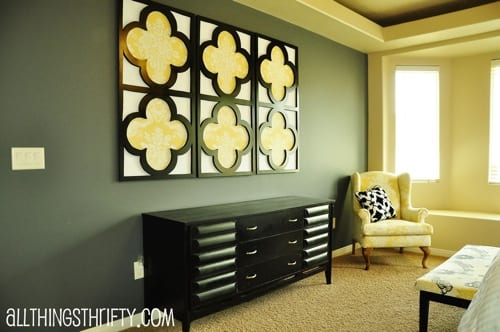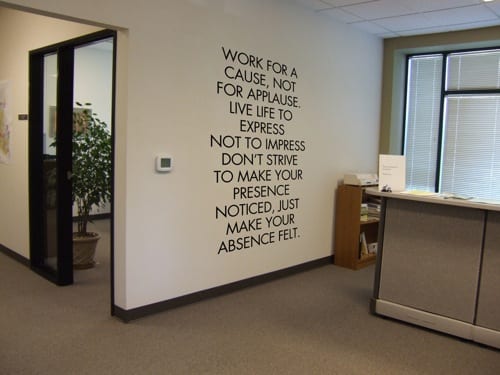 Painted book page found at Castle on the Hill.
Giving your home an inviting ambiance starts with the décor on your walls. While generic mass-produced prints are readily available, you can make a more meaningful statement in your space with unique and accessible wall art. With so many independent artists selling their creations online today, finding special pieces that fit your personal tastes and budget is easier than ever.
Ways to Discover One-of-a-Kind Wall Art
Support Local Artists
Check out art fairs, open studio events and galleries in your community. Meeting local artists allows you to learn their stories firsthand and find work not available online. You may unearth hidden gems and forge connections that enrich your home.
Take Virtual Studio Tours
Online galleries let you browse emerging talent from around the world. Prints, paintings and photographs come in limitless styles to match any decor. Sites like Etsy offer tools to find pieces based on your price range, color scheme and space dimensions.
Explore Museum Gift Shops
Museum stores provide carefully curated collections often tied to current exhibits. You can find designer goods inspired by the artworks and eras a museum highlights. Limited editions are exclusive without big price tags.
Frequent Independent Boutiques
Stylish home stores outside the mainstream sell artistic and design-forward decor you won't see elsewhere. Watch for sales or special promotions to get unique art at a discount.
Order Custom Creations
Commissioning original art tailored to your taste ensures no one else will have the same piece. Many artists list custom work options online with guidance on the process. Turn meaningful photos and inspiration images into one-of-a-kind art.
More Unique Art Finds
Vintage and Antique Finds
Search thrift stores, estate sales and online auctions for artistic artifacts with history and nostalgia built in. Aged prints, paintings and screens add warmth and whimsy to all types of decors.
Wall Graphics
Words, shapes and patterns in bold colors and materials like wood or metal make artsy accents. Hang a collection of graphics to make a graphic wall medley.
Art Photography
Photographers sell stunning fine art prints of landscapes, architecture, nature and more. Black and white and sepia-toned photos complement both modern and traditional spaces.
Fiber Art
Original weavings, tapestries and textile wall hangings bring soft textures and dimensionality to walls. Many fiber artists use repurposed and natural materials.
3D Wall Sculptures
Wood, metal, recycled and mixed media sculptures add artistic flair in an unexpected way. Sculptures layered on the wall create shadow and visual interest.
Accessible Perks of Buying Art Online
Purchasing art through internet galleries and independent online stores offers advantages that make collecting unique pieces simple.
Wide Selection
Searching online opens more choices than local shops. Filter to pinpoint just the right item.
Affordable Shipping
Many sellers offer discounted or free shipping. Professional packing prevents damage.
Convenient Comparison
View pieces side-by-side before you buy. Change sorting to refine by medium, color, size, etc.
Secure Checkout
Reputable websites process payments safely. Use credit cards for purchase protection.
Easy Returns
Return policies remove the stress from buying art unseen. Send art back if it disappoints.
Decorating with Special Finds
Once you've discovered distinctive art for your walls, use these tips to show it off:
Highlight with Wall Lights
Illuminate artwork with adjustable picture lights. Go for focused beams or soft overall glows.
Build a Gallery Wall
Clustering art in a collage makes each piece more striking. Include photos and mirrors along with artworks.
Paint a Colorful Backdrop
Pick a vibrant wall color to contrast or complement framed art. Deep hues prevent pieces from blending in.
Keep It Clean
Don't distract from the art with decorative shelves or adornments. Let unique works stand alone.
Re-Mat and Frame
Framing pieces neatly finishes the look. Choose wide mats and minimal frames to emphasize art.
Frequently Asked Questions About Unique Wall Art
What are some budget-friendly places to find unique art?
Thrift stores, yard sales, student art shows, and online marketplaces like Etsy offer unique art at lower prices. Order unframed pieces to save on costs.
Should I hang artwork high or low on the wall?
Hang art about 57-60 inches from the floor – typically eye level – for most visibility. Very large pieces can be hung a few inches lower.
What's the best lighting for properly viewing wall art?
Indirect natural light from windows or track lighting pointed at the art are ideal. Avoid placing art where glare and reflections occur.
How do I plan an art gallery wall collage?
Map it out first to get the layout right. Use similar colored frames and mats to unify pieces. Include some small items among anchor larger pieces.
What type of hanger should I use to display wall art?
Picture wire and D-ring hangers distribute weight best for heavy pieces. Command strips work for lighter prints and photos.
Related Articles: