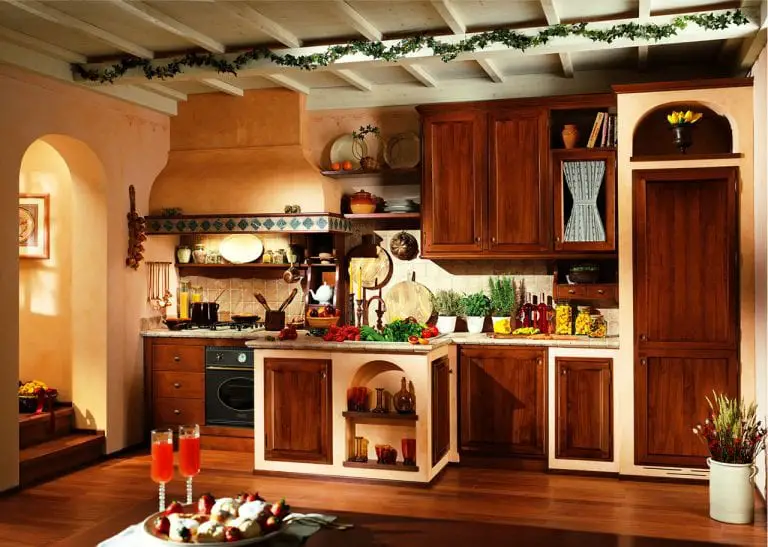 L'Ottocento is a market leader in the world of kitchen design. It creates products that boast plenty of style and efficiency. Each of its designs epitomizes its philosophy to safeguard the environment and to promote sustainable environment models. Italia is one of its masterworks. It is crafted out of raw materials that embrace sustainable growth and exhibit a timeless look.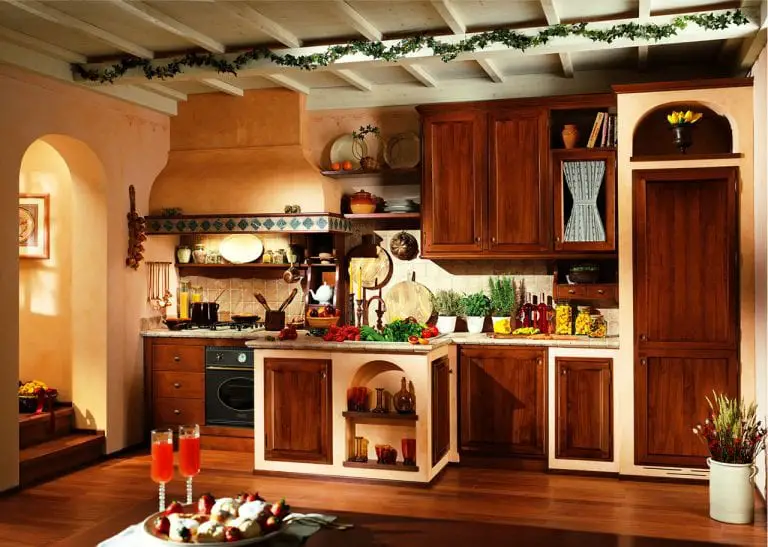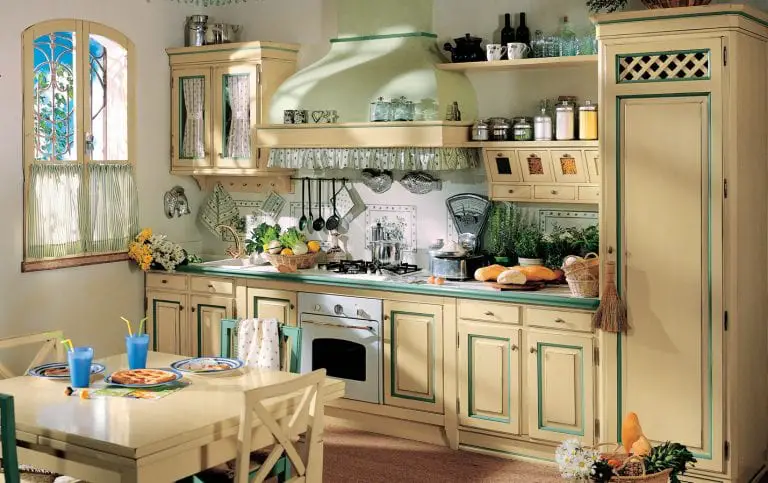 The Italia Kitchen by L'Ottocento is structured out of 19 mm thick blockboard wood. Its outer surface is fabricated using solid wood and its parts are held together by heat-resistant adhesives that solidify their joints over time. All its cabinet doors are substantially thick and its drawer fronts are structured in solid wood.
To ascertain easy sliding, L'Ottocento uses self-lubricating, pull-out runners that ensure superb functionality while remaining out of view. Italia permits agreeable use of the space and offers top-notch ergonomics. It is available in two looks: one comprised of wood with self shade beading and another in an off-white hue with green beading trims. Both versions are extremely gorgeous and you'll be hard pressed to find similar designs elsewhere.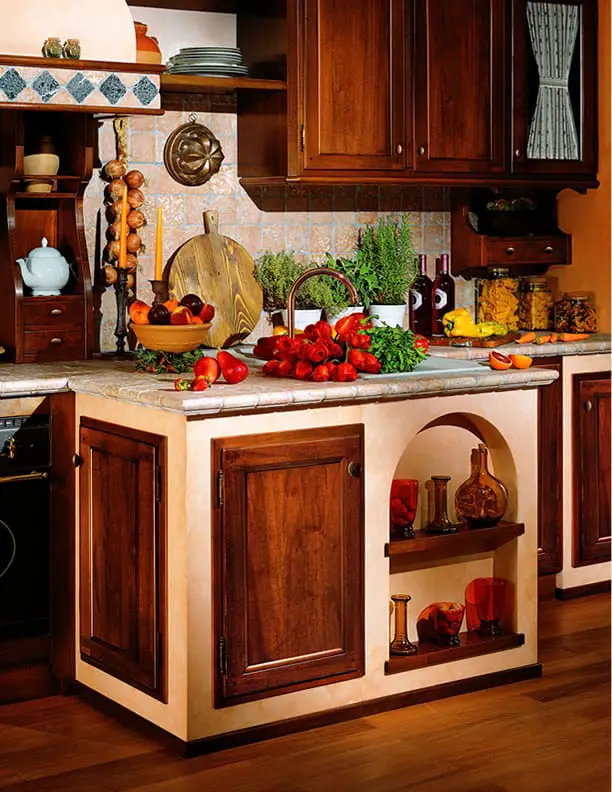 The Italia Kitchen by L'Ottocento is reminiscent of old rustic kitchens that provide warmth and coziness not just to the body but also to the soul. If you want to pamper yourself and make cooking a stress-free experience, get Italia. It is the answer to all your kitchen needs and will complete your home beautifully. So, why not get it and start making homemade soup and dreaming up new recipes?