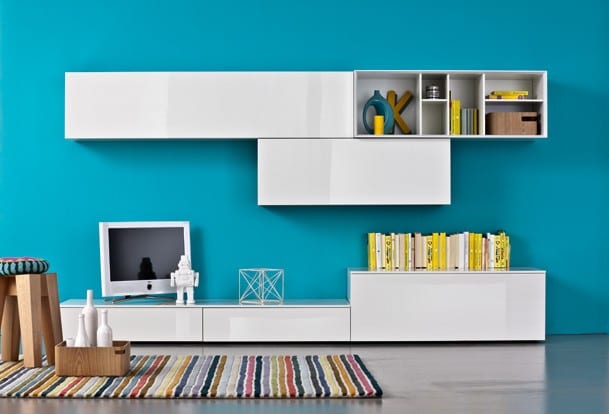 A versatile piece ideal for any room in the home, the Basic Wall System from Santarossa is truly unique. It comes in three different versions and is comprised of modular shelves, storage units, and drawer units.
The components merge brilliantly to create a classic piece any homeowner would be proud to have. You can arrange them in different compositions according to your personal style. The wall systems feature a play of solids and voids and are capable of dividing space without separating it.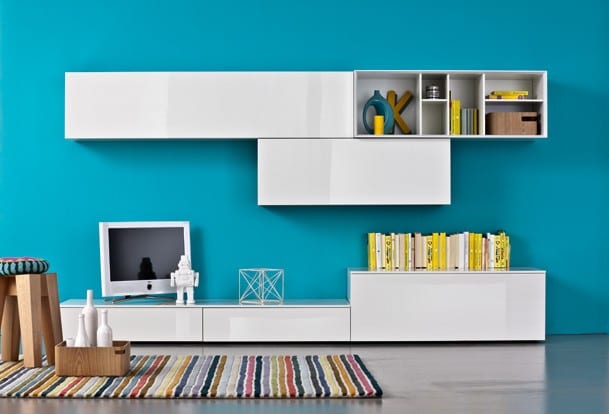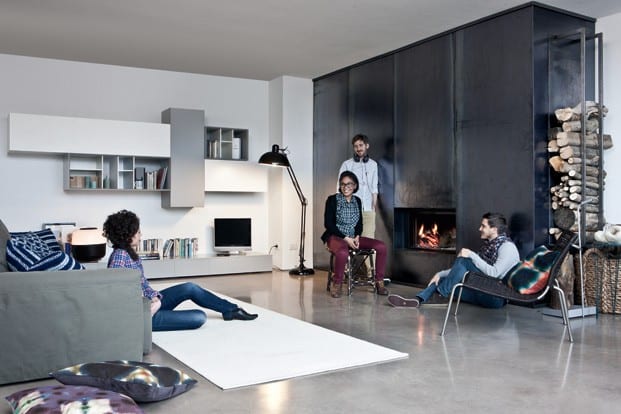 A modern aura of orderliness is exuded by the Basic Wall System from Santarossa. The unit integrates strong Italian focus in form and function and allows you to customize its components according to your needs. It provides a special place for all your treasured items.
Beautifully grained wooden elements combine with white lacquered surfaces to create a powerful experience of visual orchestration. The wall system provides endless possibilities with wall-mounted and freestanding solutions. It brings organization and synchronization to modern living spaces.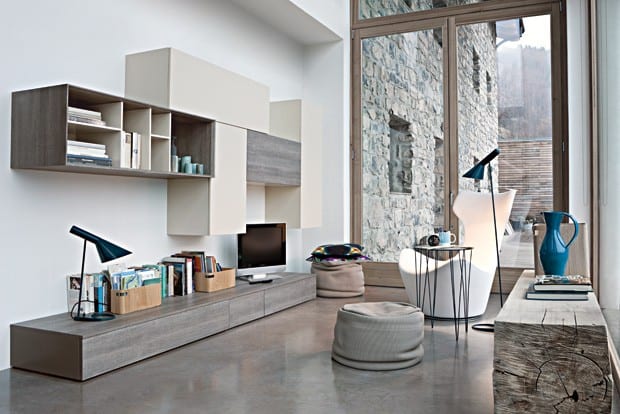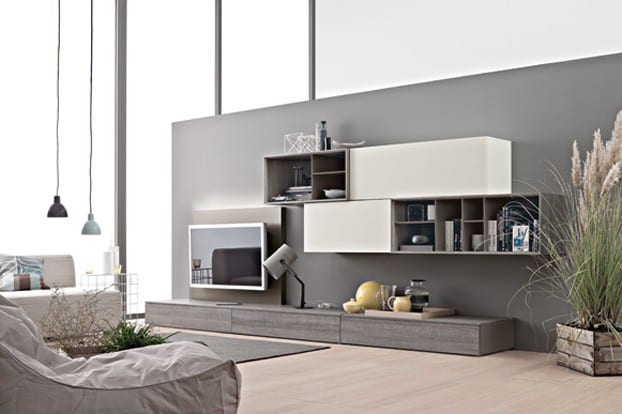 Whether you are searching for a modern wall system for your entertainment area or looking to fill up an empty wall, the Basic Wall System is an excellent choice. It will add elegance and style and will not overwhelm your space.
Its minimalistic design showcases simple lines and functional details. The unit is the essence of modern design, elegance, and functionality. It is all you need to give your space a touch of sophistication. How will you decorate your home with the Basic Wall System?