Most modern houses are limited for space, and a storage unit that makes good use of the available space is always welcome. If it has stunningly good looks, it becomes a priceless treasure. It can function as a centerpiece to design a room around.
The Base Wardrobe by Interlübke is one such piece. It is created by Rolf Heide and Peter Kräling who designed it with modern homes in mind. It makes efficient use of space and enhances a bedroom's function.
Minimalist, contemporary, and very synchronic with the prevalent times, the Base wardrobe by Interlübke is simply unmatched. It brilliantly ascertains the time-attested fact that 'Less is More'.
It dons an ultramodern demeanor and flaunts superlative finishing, meticulous designing, and expansive yet elegant storage space. Base offers value for money and is a worthwhile investment. Its compartments provide ample space for all your clothing items and shoes.
It has large overhead shelves, separated bars, closed drawers, and bottom shelves. It eliminates the need for other storage adjuncts which create disharmony in the overall decor. The wardrobe is perfect for your bedroom as it flawlessly merges into the design scheme. It creates a clutter-free space you can enjoy every single day.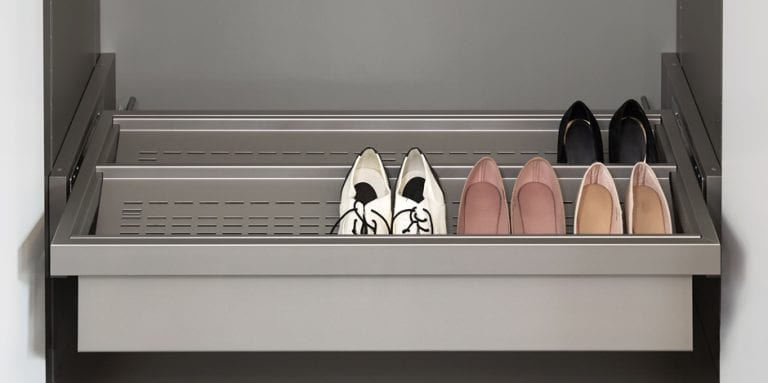 When choosing a wardrobe for your bedroom, make Base your first choice. It perfectly meets the demands for space and aesthetics and will elevate the style of your bedroom. It matches any décor and will keep all your things in one place.
Does the Base Wardrobe appeal to your taste and style?