Studimo Bookshelf by Interlübke
Looking for a sleek, modern, and spacious bookshelf? Look no further than the Studimo Bookshelf by Interlübke. It offers ample storage for all your reads, photos, knickknacks, collectibles, and even media equipment. It can function as a display case, a centerpiece, and a room divider.
It is the creation of Swiss design firm Team Form AG who are renowned worldwide for their innovative pieces.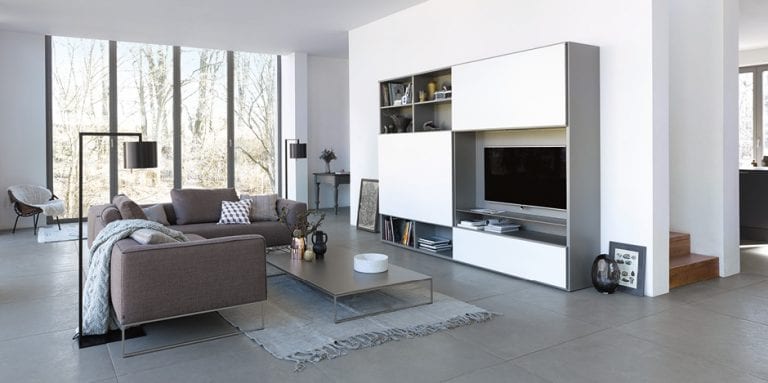 The Studimo Bookshelf by Interlübke makes a great first impression and commands instant attention in any interior. It is a gorgeous library with a lot of versatility. The modular piece can adapt to any setting or requirements.
It comes in different versions, colors, and sizes. You can get it with a TV unit or without. The bookshelf has a lot of elements that enhance its storage capabilities. These include bookshelves, bookcases, containers, walls backings and sideboards.
They come in different sizes to form a composition that suits your specific needs and preferences. Studimo is a very efficient shelving system. It is designed with such taste and class that it perpetually appears elegant and pristine. When paired with the right accessories, it stands out in any room. It has neutral hues that go well with minimalist spaces.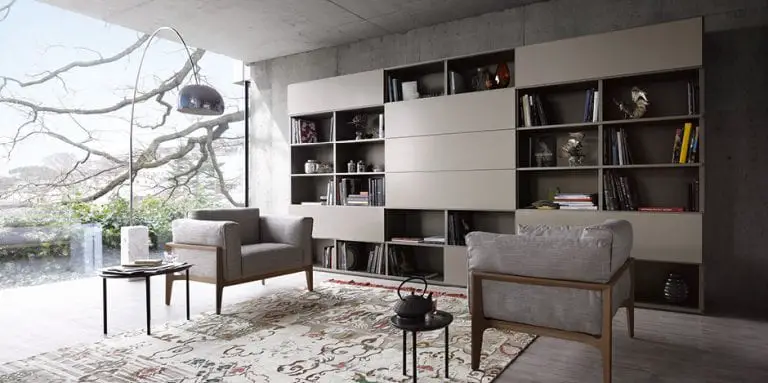 When looking for a safe haven for your books, get the Studimo Bookshelf by Interlübke. It can change its role unlike many storage and display units. It does not take up much space and is a great choice for any home.
Planning to show off your various collections with the Studimo Bookshelf?