When it comes to where you sleep, why not invest in the best as far as comfort and style?  We spend about a third of our day sleeping, so it only makes sense that the bedroom is a space we like to beautify and show off.  You are about to see a collection of French inspired beds that will make your heart beat faster!  These luxury beds will whisk you away to France in your dreams while looking like they were taken straight out of Marie Antoinette's bedroom.
Versailles Luxury Upholstered 
This bed has beautiful floral carvings in the gilt mahogany frame of the bed.  The upholstered headboard is made of beige silk.  Pair this with an equally stunning comforter set and expect guests to swoon when they see your bedroom, or if they are lucky, your guest room.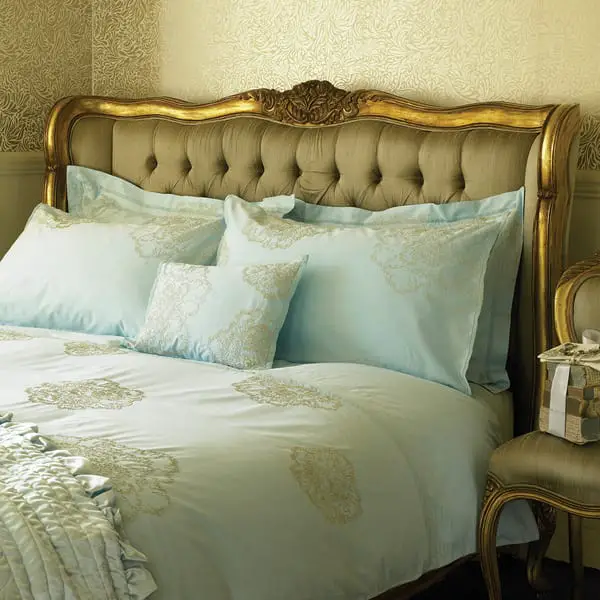 Palais French 
This stunning ivory bed frame is accompanied by gold leaf accents and wood carvings.  It is a beautiful example of Louis XVI furniture.  It can be paired with almost any color of comforter and matches a wide variety of paint colors and wallpaper.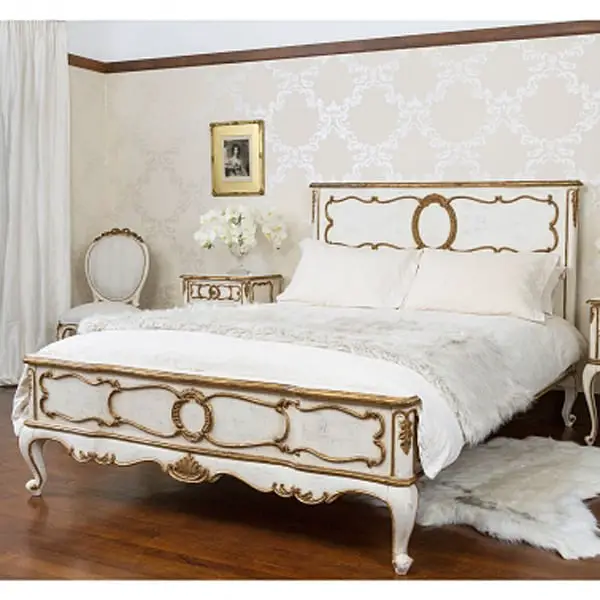 Sylvia Silver Luxury 
This bed is definitely for someone who wants to make a statement.  The silver frame and headboard paired with the scroll and shell accents are truly a sight to see.  Go ahead and pair this bed with a feisty comforter set and wall décor.  Be ready  to show off your eclectic taste with this gorgeous bed.
Provencal Grande Upholstered 
The is another stunning white bed frame with a beautiful cream colored headboard.  This is more modest than the previous designs, but still a gem with its extravagant good looks.  Pair this with an endless variety of comforter options.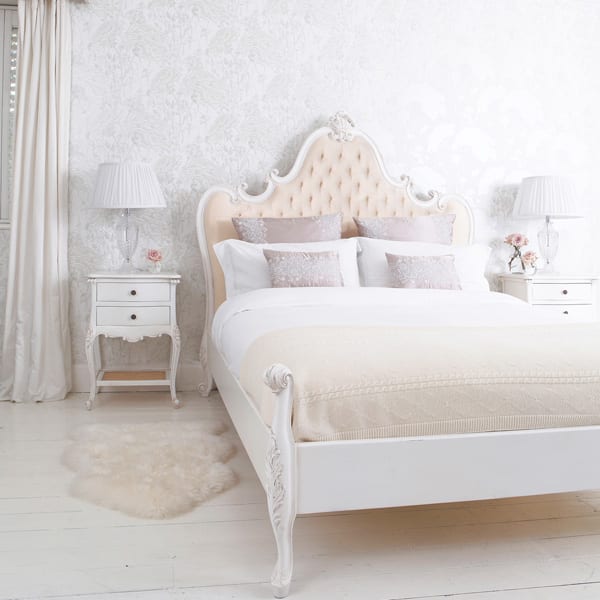 The Boutique 
Wanting a more minimalist looking design that's still fit for a queen?  The Boutique Bed is simple and chic.  This bed can be dressed up or down and still add a modern luxurious feel to a bedroom.  The beige frame and headboard give endless possibilities for décor.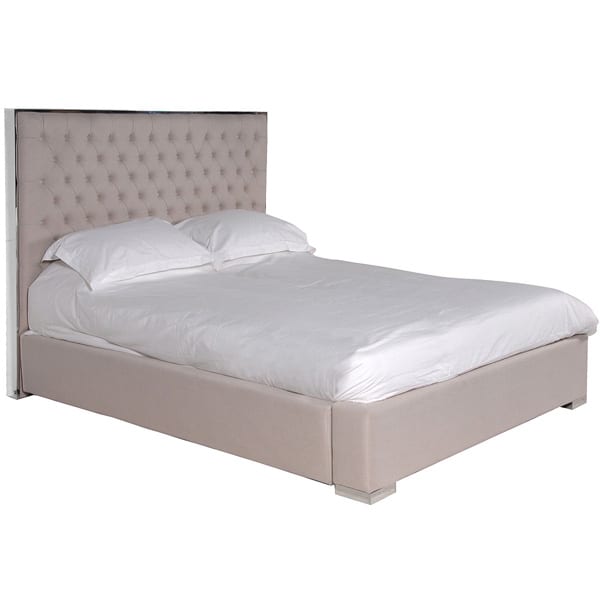 Add a bit of luxury to your home with these stunning and extravagant beds.  You can find these beds and a large variety of French inspired furniture at http://www.frenchbedroomcompany.co.uk/.  Hopefully these will be inspirations for your next bedroom makeover.  Don't just dream big; dream grand.  All images via Frenchbedroomcompany.co.uk