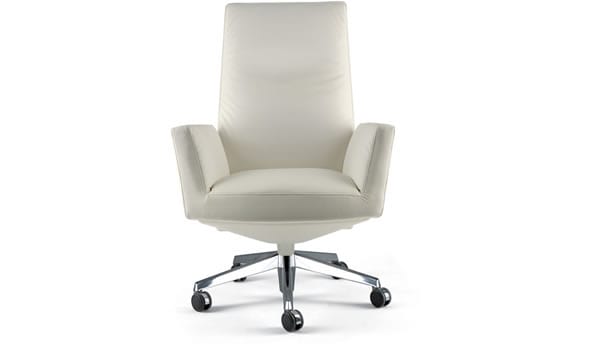 Poltrona Frau presents a collection of chairs with a formal simplicity that highlights the purity of their designs.  With the edge of a science-fiction command chair, the Chancellor Office Chair possess excellent comfort features that back their authoritative essence.  The arms and seat are formed as a continuous piece that enhances the chairs' aesthetics and ergonomics.  The President and Executive versions boast the grandest presence as well as a commercial-grade five-spoke wheel base.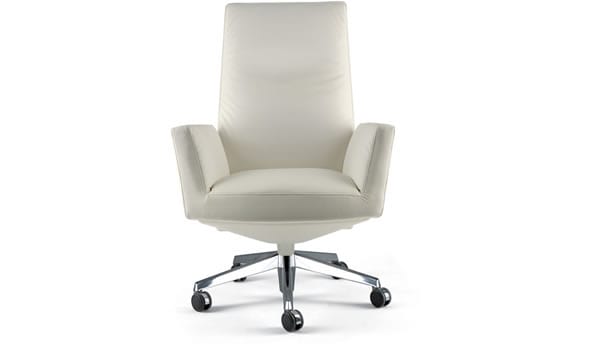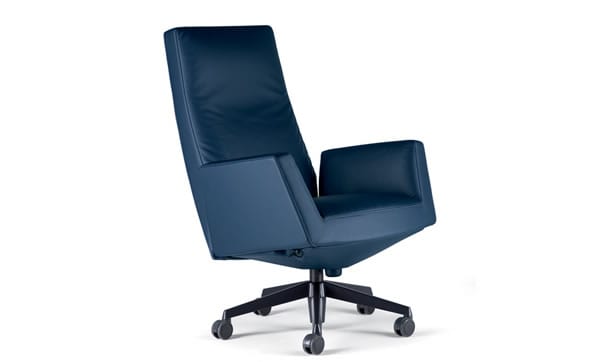 Available in polished aluminum or dark gray, the Chancellor office chair by Poltrana Frau spokes are fitted with soft, self-braking 'W' type wheels that are suitable and safe on any type of flooring.  Both versions also allow you to adjust the height and rotation.  The real highlight, however, is the sophisticated 'Syncron' turning mechanism that adjusts the seat and back for five different positions to work in maximum comfort.
To complete the executive office look, the smaller Visitor chair echoes the same look as its presidential counterparts on a four-spoke base and swivel glides to reflect its lesser scale.  The end result is a coordinated office that is as ready for a productive workday as you, and projects your professional confidence to everyone who visits.  Stay comfortable while you accomplish your daily tasks both great and small by including the Chancellor Office Chairs in your workplace.  There is no more important place to display your professional image and do so in a way that makes you feel relaxed than your very own office.
Wouldn't you love ergonomic Chancellor office chair that never compromises on pure class?