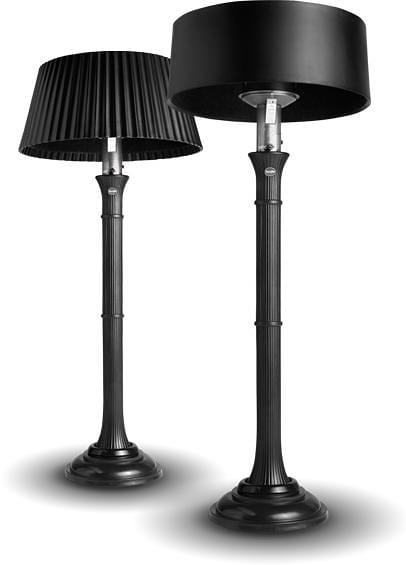 Patio Heater Lamps For 2022
Let's hope that the summer of 2022 is a little more entertaining than the summer of 2021. Having a barbeque this summer will be something that almost everyone in the world will be looking forward to. Let's hope that it can happen this year…
Kindle Living happens to have a great collection of outdoor patio heater lamps you should be aware of. These babies can prolong the time you spend outdoors, even in those seasons in which chilly nights would usually force you, and your guests, to go inside.
Or maybe you happen to own a European-styled coffee shop or restaurant, the kind that loves having its patrons serve dinner outdoors even in autumn and early winter. That will certainly be possible by acquiring a bunch of these heater lamps.
You'll have to choose from the Allison Heater, the Bella Heater, the Bella Petite Heater, the Caroline Heater, or the Lumen Lamp as Kindly Living appears to have the right heater lamp for you.
A patio heater can open doors to new ideas in the off-season as well. Patio heaters can be used all year round. Don't just think of them as summer use for your BBQs. They are great for use when the weather starts to turn and you have a room that just needs a little heat to make it useful.
Outdoor Patio Heater with Wheels
An outdoor patio heater can open so many doors for you. Believe it or not, there are reviews out there where people have bought an outdoor patio heater and literally opened new doors in different seasons.
With a good quality patio heater, you can give yourself an extra room for those winter periods which otherwise you would not have. By having that heat in an open space or large shed you are allowing yourself another space to enjoy.
Freestanding Electric Patio Heater
Alternative Choice
This freestanding electric lamp provides instant, steady, quiet heating with one simple power setting (1500W). Heats up to 12 sq. ft. Minimal set-up required with just a pull string switch.
Safety auto shut-off in place for tip-over protection. Constructed with high-end materials and an anti-skid design on the heater base. This heater is a stable and functional addition to any space where you need a little more heat. It will turn off if tipped over.
It is perfect for 4-5 people sitting around the tabletop heater and enjoying your heating together, spending your time together. Built to be portable and fashionable in a hammered bronze tone. This heater is perfect for indoor and outdoor decoration.
This electric patio heater produces no odors, chemicals, or fumes. The high quality, infrared heating is hardly affected by wind. Industry-leading halogen tube technology heats efficiently with a lifespan of up to 8000 hours.
Hammered Finish Garden Outdoor Heater
The patio heater uses high-quality stainless steel for the heating element which isn't easy to melt/burn off, and the outdoor heater fire can't come through the grating and melted the rim, the gas patio heater has CSA certification, which can make sure the quality is excellent.
Conclusion
A patio heater is a great addition to a family home. It can be used all summer to give a little extra heat at the evening BBQs when the sun drops, and can also be used in the off-season to open new doors with a room or space that would be great for entertaining with a little extra heat.