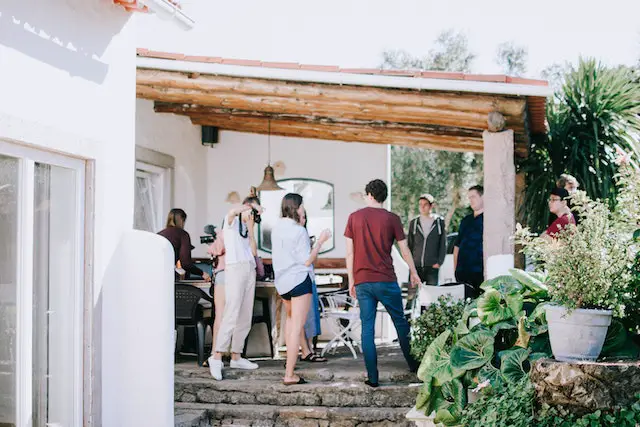 Tips for Creating a Patio Oasis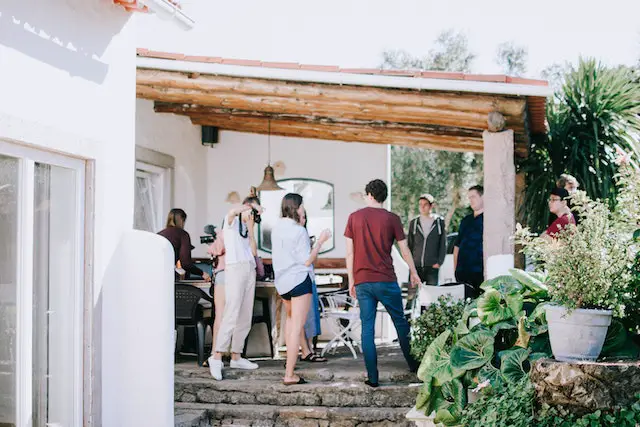 Create the Perfect Patio
Designing the perfect patio for you and your family to enjoy all year round is essential when you want to be outdoors more. Whether you're hosting guests or planning a fun family get-together, a patio is a perfect location to plan it. But is your patio ready? 
Creating a patio oasis is hard work, from finding contemporary patio furniture to deciding on a design. But there's no reason to despair! Here are ten easy-to-execute tips to ensure your patio oasis is ready quickly.
1: Invest Early In Patio Furniture
Ordering your furniture before you get started with redesigning your patio is ideal. Furniture can usually take a long time to arrive, especially if it's back-ordered, so you want to ensure you get this out of the way before anything else. This will also make furniture arrangement easier because you already know what you're getting. 
It would be ideal if you didn't throw away all of your old patio furniture, as some might still be useful for your new patio. Find innovative ways to repurpose old furniture to save money and be more sustainable. Some patio furniture staples you should consider are chairs, sofas, tables, and even patio dining sets.
These staples are necessary to create a patio oasis and enable you and your guests to sit comfortably wherever needed. Look into multifunctional furniture to maximize space, like finding a side table that can work as a stool to sit when needed. 
2: Consider The Weather
The weather can play a huge role in your patio's appearance, especially if you live somewhere with a lot of humidity or natural disasters. Buying patio furniture that isn't waterproof is not the best idea if you're living somewhere with a lot of rain, snow, or humidity. 
In extremely hot weather, patio furniture made of specific materials (straw, poor-quality wood, cheap-quality plastic) can break or weaken, so you want to keep that in mind before you make any big purchases. If there is a lot of sunlight, rain, or snow where you live, it would be ideal for installing something to provide shade on your patio. 
There are several ways to introduce shade for your patio without making it seem unnatural. You can plant trees, but growing and providing the shade you need will take a while. Another option could be patio umbrellas or awnings to cover some patios. Installing a gazebo or a pergola would also provide shade and privacy for your patio, but they may take up a lot of space. 
3: Stick to A Specific Aesthetic
While you might want to do everything possible to make your patio shine, doing too much can ruin a good thing. It's best to decide on a type of aesthetic or design before buying or planning anything for your patio. Many homeowners go with their home's interior design and replicate it outdoors, but that isn't your only choice.
Whether you want to incorporate as much nature as possible or experiment with a modern design, the choice is up to you. It would be best to look for different patio designs and their examples to understand how they would look in real life. 
You don't want to make any design mistakes when it comes to your patio, so always think about the dimensions and space in your patio before making any decisions. 
4: Introduce Green Elements
Your patio is outdoors, and trying to design it as an indoor space can lead to disaster. Indoor furniture and accessories can't withstand external factors like the weather, pests, and animals, and they can ruin your patio in no time. Think of your patio as an outdoor space, and decorate it accordingly. 
Introducing green elements is vital to retain the natural element of any patio. Plants are comparatively inexpensive, and you can choose any foliage to decorate your patio. Trees, shrubs, flower plants, or even wildflowers would go perfectly on any patio or buy planters to match the design of your patio so you can introduce as many green elements as you want. 
5: Add Multiple Components to Create Dimension
While a theme can make it easier to decorate a patio, it can also make it seem drab, one-dimensional, and lacking personality. Adding multiple elements to your patio is essential to keep things interesting. 
While the elements should complement each other, you don't have to stress yourself trying to match everything together. One element can easily tie multiple components like a common color or pattern. Consider adding a neutral-toned rug, or patterned lounge chairs, to create a multi-dimensional and well-designed patio. 
Think about adding patterns to your patio itself. Introducing patterns is possible if your patio is made of concrete, brick, or stone. You can find many brick and stone patio ideas that can be easily replicated for any home. 
6: Make a Bang with Statement Pieces
Your patio is well-designed, but is there anything that could amaze people? Introducing a fireplace, firepit, or even a small fountain is great when introducing a focal attraction for your patio. The sound of fire burning or water running can also create a soothing ambiance for your patio. 
If you have noisy neighbors or construction around your neighborhood, introducing these elements can also help mask the unwanted noise from elsewhere. You might also want to consider welcoming birds with the addition of a bird bath or feeder for your patio. Remember that you must keep this area clean to prevent diseases or bacteria from spreading to the rest of your home. 
Look at your neighbor's patios or the current outdoor decorating trends to find inspiration for introducing statement pieces for your patio. 
7: Install Lighting
Photo by Randy Fath
Good lighting can make or break any area, including your patio. Lighting will play a crucial role if you aim to create an oasis where people can take solace. You could consider traditional garden lighting options like wall fixtures or lamp posts to ensure your patio is properly lit. 
Try string or fairy lights to get a little creative to give your extra patio oomph. They can be hung on the foliage surrounding your patio or garden. Solar lights are also a great way to light up your patio and are an inexpensive option that doesn't require any electrical wiring. 
8: Play With Accessories
Who says that patios have to be boring? You can jazz up your patio whichever way you like, which means not being stingy regarding accessories! Additions like wind chimes, cushions, cute planters, and miniature statues are great to add to any patio. 
You can also find weatherproof rugs that can make for a seamless transition between indoors and outdoors. Tropical plants and colorful gardening items can also make for great patio accessories. The style you're going for can determine how much to accessorize your patio, and it's always important to remember not to overdo it. 
Local artisans and businesses are the best places to contact if you want unique and custom accessories. You will get unique accessories that no one else is bound to have, which are comparatively inexpensive compared to big retailers. 
9: Maintain A Balance
It can be easy to get carried away when renovating or redesigning your patio. Remember that a balance is needed not to overwhelm your guests and your home's design. You also have to strike a balance between horizontal and vertical dimensions. If you already have quite a bit of furniture on your patio, leaving no space for plants or accessories, why not consider hanging them?
Introduce hanging planters, curtains, wind chimes, and more to expand vertically without making it seem cramped. Utilizing both horizontal and vertical spaces of your patio can help create a multidimensional space without making it seem unbalanced. 
10: Be Open to Extensions
Photo by Arcwind
Your patio is bound to change with changing needs and trends over time. When you want to ensure that your patio remains a comfortable haven for all that come there, you have to be open to a degree of change. For extra guests and family, ensure extra seating options are available (even if they're just floor cushions). 
If you like cooking outdoors on the grill, an outdoor kitchen is another extension you may want to consider. A pizza oven, grill, and fridge are some additions you can consider if you want to get a kitchen. While this is a bigger renovation project, it's well worth it if it makes you spend more time outdoors. 
Make Your Patio The Oasis You Deserve 
Creating the perfect patio for your home and family isn't as easy as it sounds. Many components have to be considered, and it might look like a mess before it looks put together. It is important not to stress or give up before it's completely done. When you're looking forward to spending more time with your family and friends, renovating your patio can lead to unforgettable memories being made there later on. Enjoy the process, and you'll be rewarded with a patio that everyone will rave about!
Related Articles: