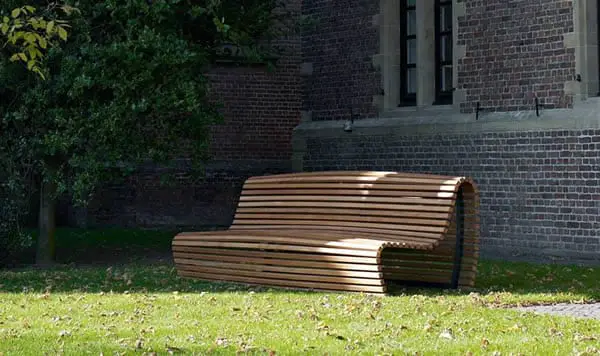 A far cry from classic outdoor benches, the Titikaka bench by B&B Italia is all you need in a modern bench. It is a fresh and unique furniture piece that looks good in any exterior. With soft curves and a unique look, it will captivate everyone who sees it. Top designer Naoto Fukasawa is the brains behind this masterpiece. The bench's design is believed to be inspired by the waves of the Bolivia Lake. The seat's surface seems to almost ripple just like the lake ripples when wind is blowing on it.
The Titikaka bench by B&B Italia looks just as good in a park as it does in your garden or courtyard. Its frame is made from anodized aluminum and teak slats cover it on the front and back. The slats are placed horizontally in a wave-like arrangement forming curves that are both ergonomically functional and pleasant. What makes this bench totally different from other benches is the fact that it is made with 250cm long teak pieces; a rare feature in other benches. It also comes with a waterproof cover at an extra cost.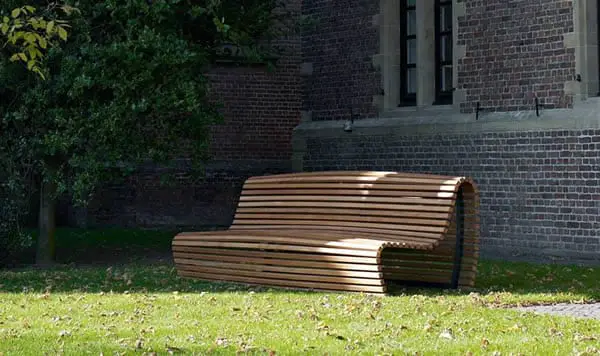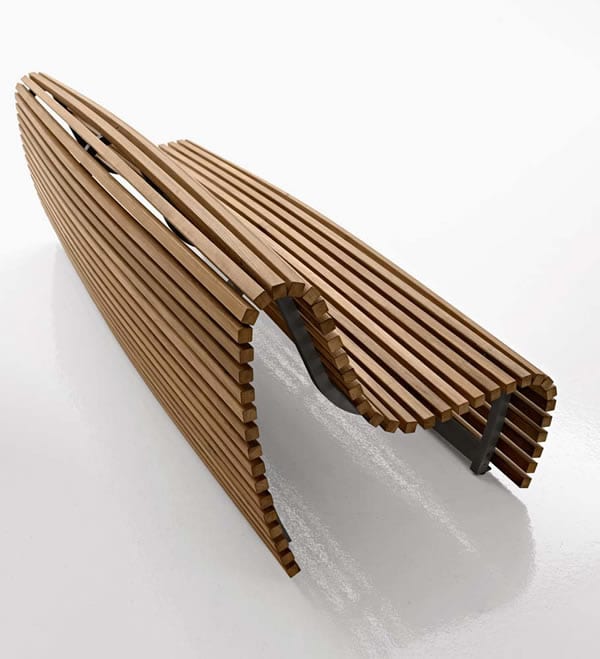 There are many things you'll love about this gorgeous bench – its unique design, curvy shape, and large seating area are just a few. It offers a lot of seating space and is ideal for outdoor barbecues and get-togethers. During summer, sit on the bench and watch gorgeous sunsets that will take your breath away. Longing for cozy comfort outdoors? How about getting the Titikaka?