Shaped like the geometrical figure it's named after, Dodecahedron-D is truly fabulous. The first time you see it, you'll think it is a decorative object. The bench has a striking metal frame and a slim seat and backrest. Its visible frame looks arresting from all angles and enhances its appeal.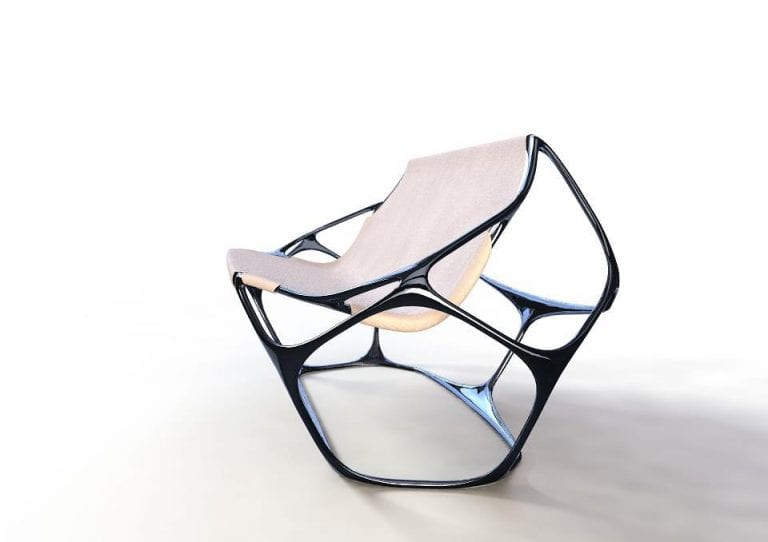 The Dodecahedron-D Sofa is ergonomically shaped to offer maximum comfort. Its different parts join beautifully to make it a perfect focal point for your living room. It looks great in different settings and is ideal for both large and small living rooms. The couch comes with a matching lounger and chair.
Metallic fashion trends have become very popular in recent years. The Dodecahedron-D offers a great way to incorporate that trend into your home. Its shiny frame will bring a dash of Hollywood glamour into your living room.
Dodecahedron-D is the creation of Peter Donders. Its cool and unusual shape is the essence of futuristic designs. While it looks very masculine, its neutrally-colored seat gives it a nice feminine touch. The design is very comfortable to sit on and will allow you to relax for long hours.
A sofa is one of the biggest investments you'll ever make so must be chosen with the utmost care. If you want a sofa that offers comfort and shows off your excellent taste, get Dodecahedron-D Sofa by Peter Donders. It will make for interesting conversations at cocktail parties and impress each of your guests. Why buy an ordinary sofa when you can get the amazing and unique Dodecahedron-D?