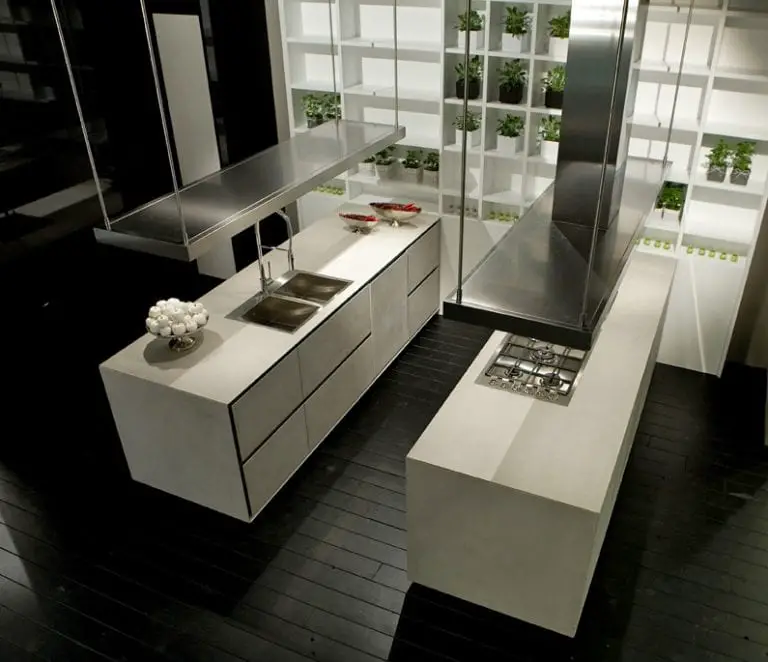 The One kitchen from Rifra has all the modern features and design you need to simplify and beautify your life. The Italian-based design team at Rifra takes a unique approach to creating quality interiors that blends the best of Italian art and design with the latest in scientific research and technology. 
Rifra ensures high-quality rooms by uniting an expert team of furniture designers with their own research and development lab that creates and improves the latest materials and technology in kitchen and bath design. The result is a thoroughly modern cuisine like the One that is both aesthetically and functionally cutting-edge.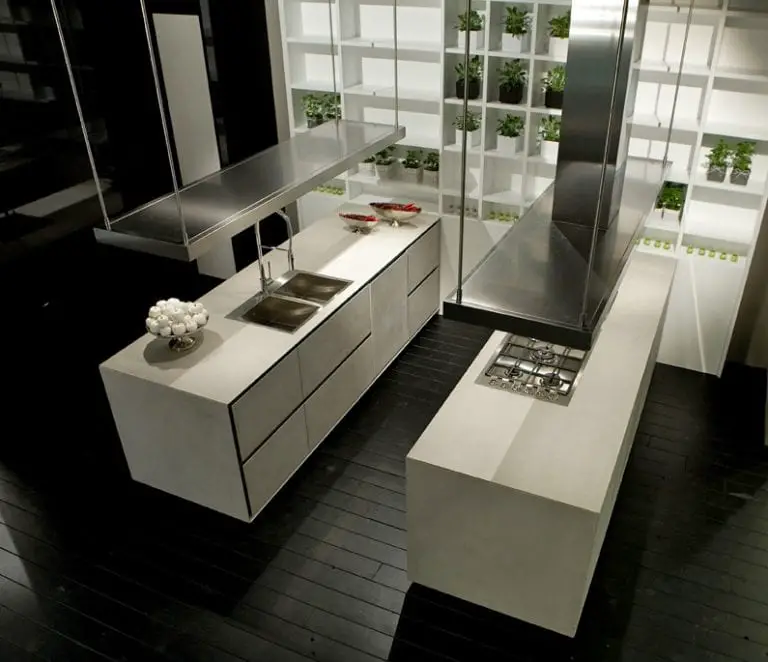 The kitchen island and counters are formed from versatile concrete for a practical work surface and urban industrial style. The neutral color provides a clean palette from which to build your design, whether it's monochromatic elegance or exciting bursts of colorful accessories. 
The One Kitchen by Rifra adapts to your lifestyle in both form and function. The overhead lighting and hood are stainless steel, another practical and stylish material choice that defines the allure of Rifra's designs. 
An extendable Rifra faucet, deep sink basins, and integrated stovetop are all aspects of the attention to detail that makes the One a kitchen and gathering place that you'll truly appreciate.
Make your cuisine a central part of your home where you actually enjoy spending your time with the beauty and efficiency of the One kitchen.  Why have form or function when you can have both in the technology and style of the One kitchen?