The past and present get mixed together in this Icaro bedroom collection. Flexform and Pisa born designer, Roberto Lazzeroni are the ones behind the Icaro bed and Icaro bedroom collection. A collection which boasts an oriental-inspired design almost guaranteed to induce a state of Zen-like calm.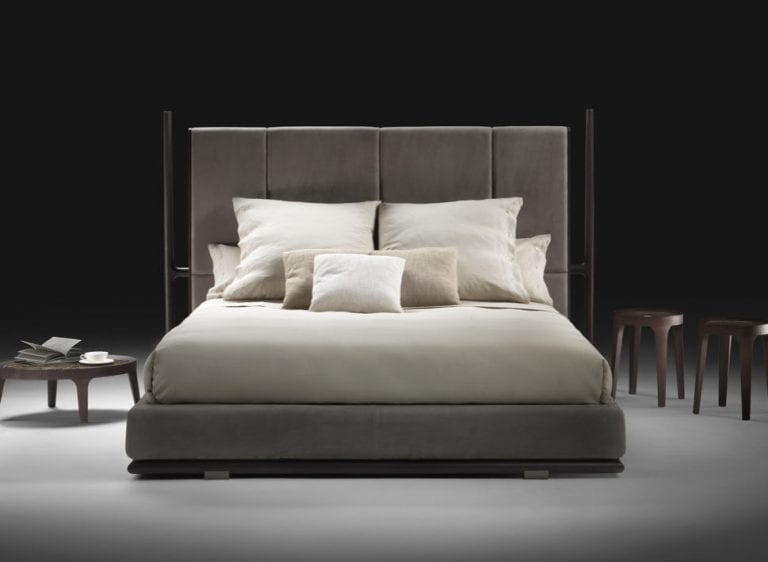 The Icaro collection has a powerful structure in hard-wood and includes a bed, a bedside unit, a bookcase, a mirror and small tables.
The main feature of all the elements in this collection is the solid wood frame, which adds elegance to the whole furnishings family. The bed is characterized by ample proportions and a large H-frame comfortable, padded headboard (which can be upholstered in fabric or leather). It also features two high lateral posts in solid wood whose purpose is to frame the composition, making it unique in style.
The design is formed using finely crafted details that earned the Icaro, Wallpaper magazine's Design of the Year. Lazzeroni's trend is clearly visible in this design, a trend that nowadays is defined as "transitive design". The outcome is a real and balanced tension between past, present and future. The creative style of the Icaro Bed is best for people who give primary consideration to comfort, convenience, and space.
Even tho you may think these provide the same comfort and convenience as the traditional beds, Flexform furnishings have bolder and better designs and construction. They will provide to your bedroom a much open look as well as seemingly greater.
Flexform is world-famous for quality and inventive design. The Flexform style blends several key values that have little to do with fashion. Their design is the coherent design that avoids the allure of fashions that win instant applause but cannot gain lasting consensus. Flexform Mood is the grown-up sister that refuses to take minimalism for an answer. Understated elegance, richness of design, line and texture; comfort, quality and style.