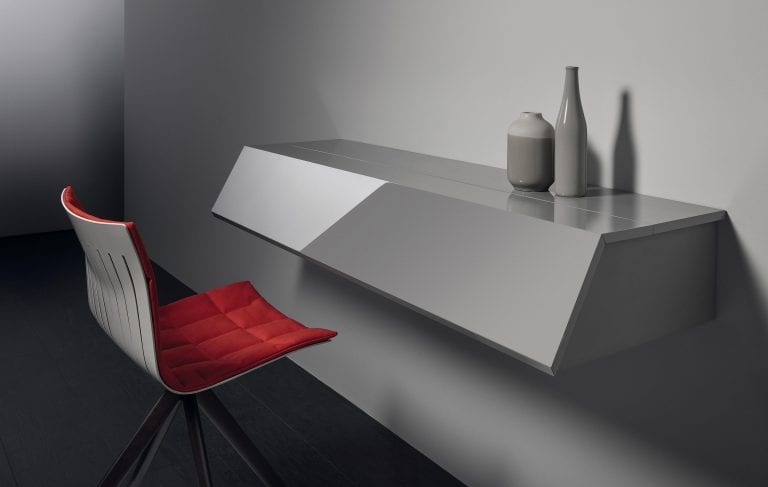 The Suspended Desk Designed by Giacomo Moor
Ghostwriter is a suspended desk designed by Giacomo Moor and launched in 2017 by Acerbis . An essential and functional piece of furniture in perfect contemporary style and a very popular option for small offices and for places which have limited space.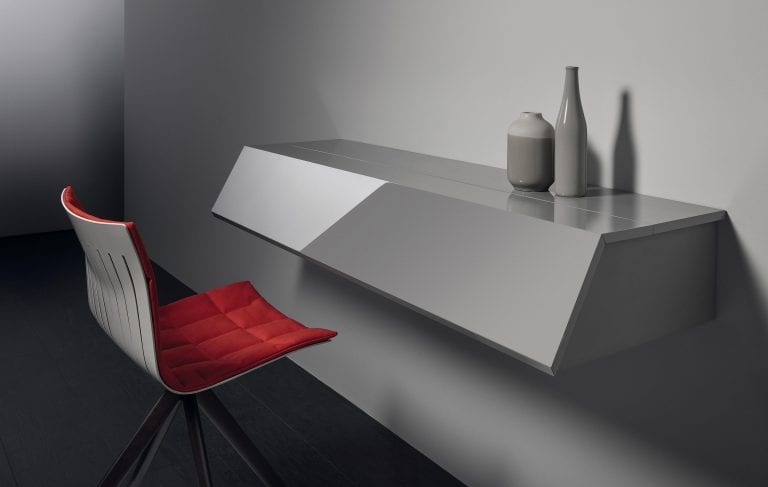 Born in Milan, Italy, in 1981, Giacomo Moor learned the wood-working trade and once he graduated he reconciled his newly concluded studies with his passion for wood and its elaboration.
His work is composed from unique, custom pieces and limited series designed for both private or public clients becoming one of the most renowned Italian talents both at home and abroad.
The Ghostwriter is a suspended desk that gives you the flexibility of putting up shelves on the wall according to you requirements and giving you enough space for all your things but without utilizing any of the floor space.
The time of old-fashioned desks with drawers and bulky compartments is now gone. Their place can now be taken by this suspended unit that can open and close up to reveal its secrets.
A smart piece of furniture with hidden tiny shelves and drawers in which to file away your books, documents and other objects and completed by handy power outlets both USB and Shuko.
The desk has the top made of lacquered wood and matte lacquered side panels, with Eucalyptus interior in contrasting material with the outside finish.
With a single gesture, the Dual-Flap opening system opens the large front door, transforming it into a practical desk top. Simultaneously the top of the piece will lift to facilitate access to the inside compartment of the cabinet, organized with cardboard and cardboard scanners pens.
The desk is a piece that is a mysterious block of lacquered wood, looking similar to any other wall storage unit. But when it opens things change, and it becomes a small illuminated desk with a lot of functions.