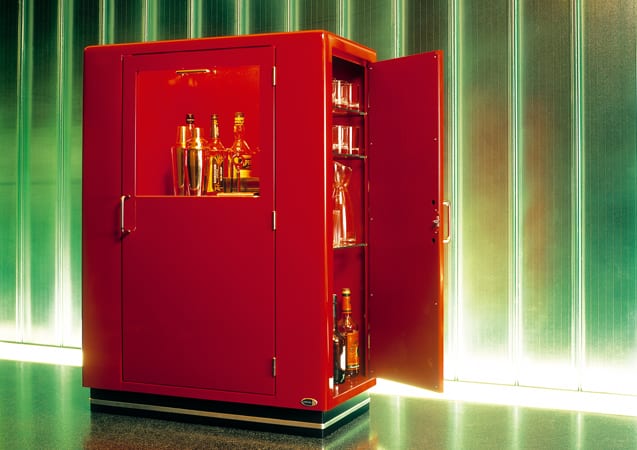 Bar Cabinet by Müller Möbelfabrikation
Looking for the perfect bar cabinet for your home? Get the KB 323-0 Bar Cabinet from Müller Möbelfabrikation Families. It is made using the latest manufacturing processes and is as sturdy as it is durable. It has a strong steel structure and a glossy surface. Quality materials make the design smooth, hard-wearing, and easy to care for.
It comes in a range of colors to match a variety of settings. It can be equipped with a built-in refrigerator, castors, and interior lighting. If you like to entertain, get it with extra features and captivate all your friends.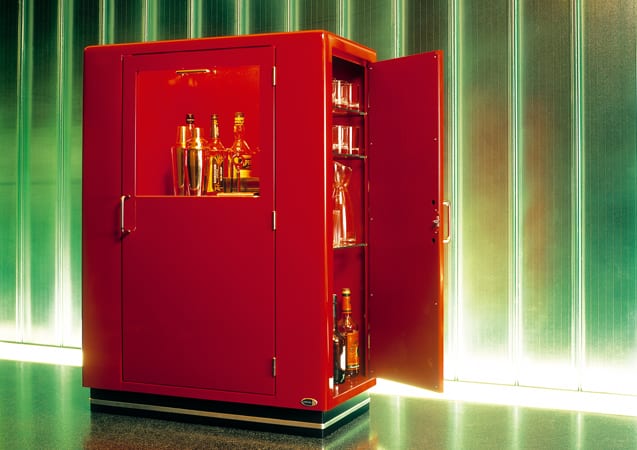 KB 323-0 makes a style statement that goes beyond trends and fashion. It stands on its own merits and provides accents that characterize your living environment. It is also ideal for commercial spaces like offices.
The bar cabinet is solid, functional, and classy. Its durable and will endure the test of time in your space. Its unbelievable timeless look will delight everyone who walks into your home or office. The furniture has a lovely shape and a flat top where you can display your unique collections.
The KB 323-0 Bar Cabinet from Müller Möbelfabrikation Families is truly stunning. It is such a classic piece your guests will be surprised to learn it's a bar cabinet. Its beautiful design provides the ultimate style to dress your interiors. Get it for your home and say goodbye to going out. Can you picture the KB 323-0 Bar Cabinet at the heart of your next party?
Related Articles: