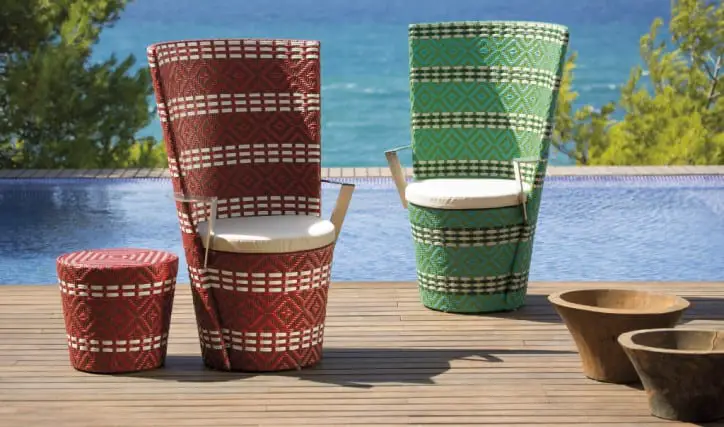 The Icpalli Chair and Pouf by point1920
The Icpalli Chair and Pouf are the latest additions to Point1920's furniture collection. The seat is remarkable for the harmony and serenity of its design. While it is big in size, it is made for sitting and not just admiring.
Its unconventional shape and construction make it ideal for sound isolation, a tranquil spot to sit and read. The collection is woven in a becoming pattern and has striking armrests. Its seat and back are creatively fused making it an instant eye-catcher.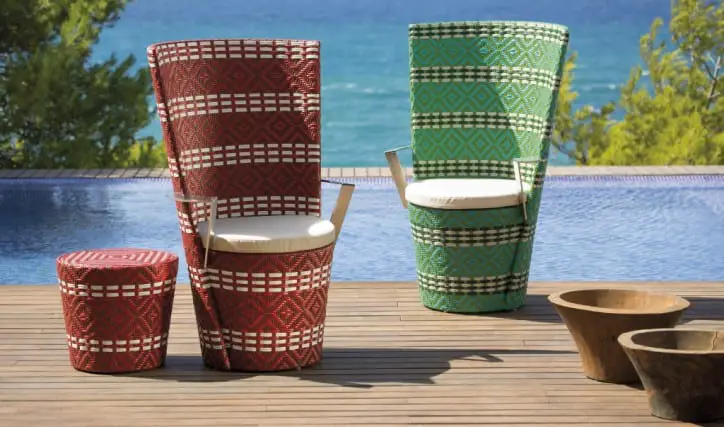 Perfect in shape and size, the Icpalli by point1920 are two furniture pieces you'll never regret buying. They stand out for their aesthetic appeal and superior comfort. They make a great addition to any exterior but are particularly suited to contemporary ones.
The armchair comes with a seat cushion and throw cushions for the back. Its secret is unveiled the moment you sit on it: it encases you like a cozy cocoon and offers absolute comfort. It also adjusts to your body shape and makes you feel right at home. The seating collection makes a statement without uttering a single word.
Point 1920's collection comes in different versions and color combinations. You can get it with a high back, low back, or long seat. While it is made for the outdoors, it also looks good indoors. It looks great by the pool, in the garden, or on the patio. Cluster a few pieces together and create the perfect entertaining spot. Which is your favorite model of the Icpalli Chair and Pouf?