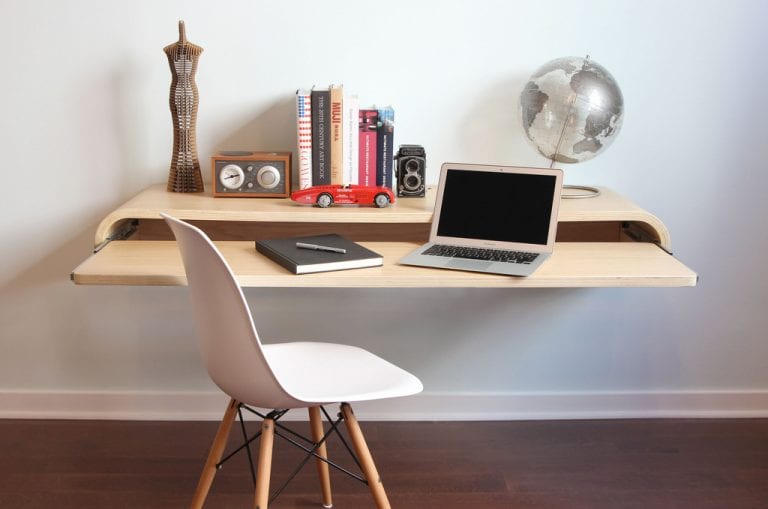 Minimalist Wall Desk by Orange 22
Looking for a unique work furniture that fits your small space? Get the Minimal Wall Desk by Orange 22. Part of the Natural Series collection by Dario Antonioni, it is truly stunning. It has a floating-like appearance and occupies minor vertical space. It can be easily mounted on different wall materials to create a multipurpose workspace or a display shelf.
Minimal Wall functions as a laptop station, desktop station, or writing desk. Its design accommodates use at traditional sitting height or at standing height. You can even mount it at barstool height if you want to use it with a barstool.
By cleverly combining physics and geometry, Dario Antonioni has been able to design a work station without legs. Minimalist  not only has a full surface slide out tray, it also has a wire management slot. If you use a desktop, the tray will come in handy. It is perfect for your keyboard and allows you to make the most of your wall space. You can also mount the desk in your hallway and use it as a drop-off point for your mail and keys.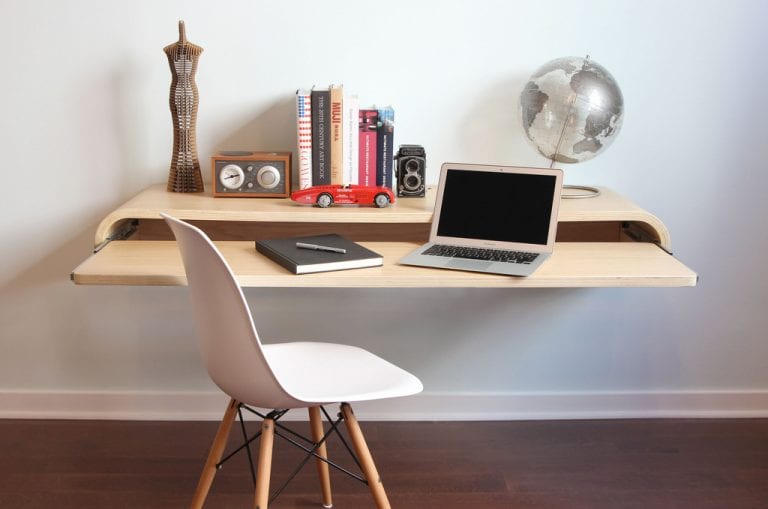 If you have a small house or apartment, every small square foot counts. The Minimalist Wall Desk Orange 22 frees up precious floor space and helps you to make the most of your space. With clean lines, space-saving attributes, and a modern design, it is all your home office needs. Can you ask for more than Minimalist Wall Desk in your modern office?