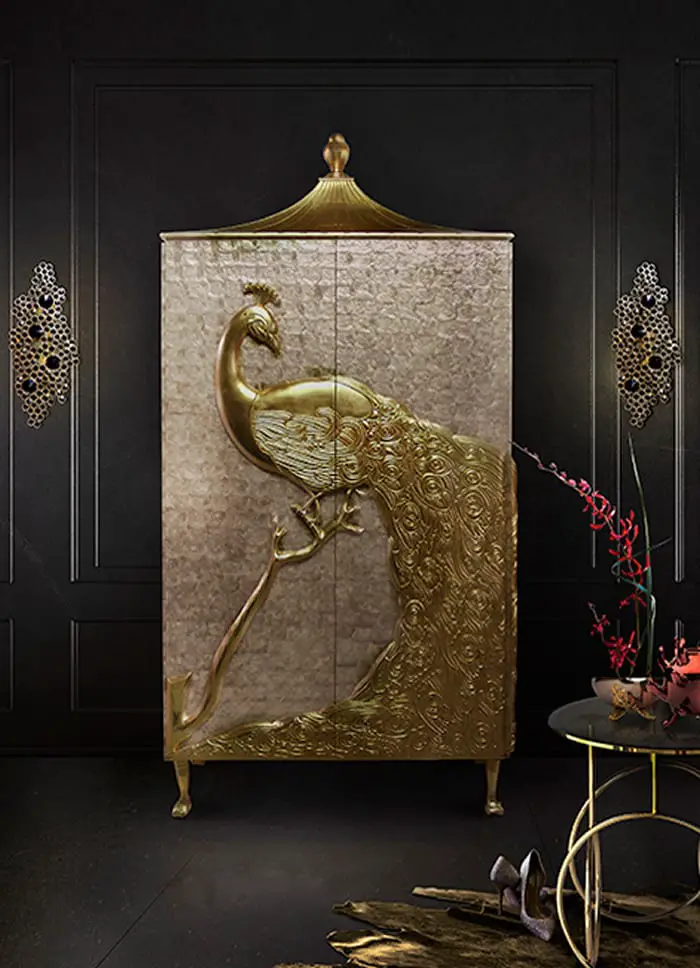 Luxury Armoire Egyptian Bedroom Furniture
The mother of pearl Camilia Armoire is crowned by artisan hand-carved peacock, meticulously engraved and delicately finished in gold leaf. Sophistication meets versatility in the Camilia range from Koket, a range that adapts to your precise needs. 
With an intriguing choice for the door facades, the armoire is clearly a piece designed for a luxury interior. A perfect clothes storage cabinet for any fashionable woman!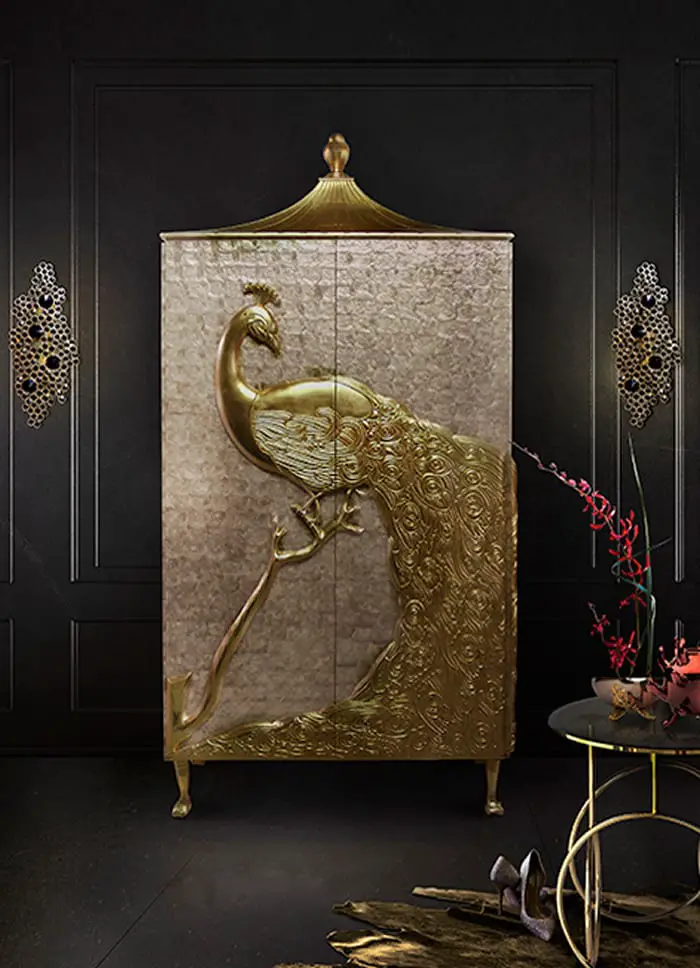 Born in New York and raised between Europe and the US, same as the owner, Koket is a young furniture brand part of the Portuguese Menina Design Group. Koket is highly influenced by the decorative arts, fashion, flora, fauna, and decorative techniques. This is a collection of stunning Egyptian bedroom furniture styles.
Designing seductive interiors and using the most glamorous eras in sophisticated versions of contemporary trends have uniquely positioned Koket at the center of the rapidly evolving international luxury brand market, among already established luxury furniture makers like Boca do Lobo or Luxu.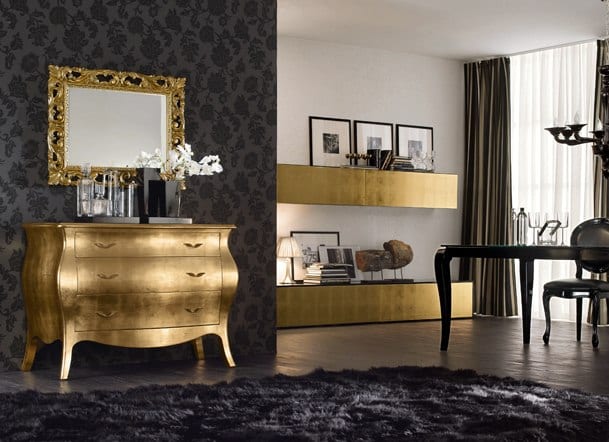 The Camilia armoire is a quintessential piece of pure elegance and style in which antique Egyptian art is mixed with modern aesthetics to create a timeless piece. Produced using the finest veneers and gold leaf, the piece will bring a bold character to any interior, yet maintaining a refined and elegant posture.
Inspired by the aristocratic palaces of the Alexandrian pashas of Egypt, this is a piece created to grace the most regal of dining rooms with its elegance and splendor or even give the bedroom a royal touch of luxury armoires.
Each piece of the collection is available in gold mother of pearl base and ivory mother of pearl base to match your luxurious interior's needs.
When opening the doors Camilia armoire is revealing a rich and alluring interior created with vision and aesthetic by Koket designers, an intimate and elegant space, which holds valuable personal belongings and outfits which best represent their users.