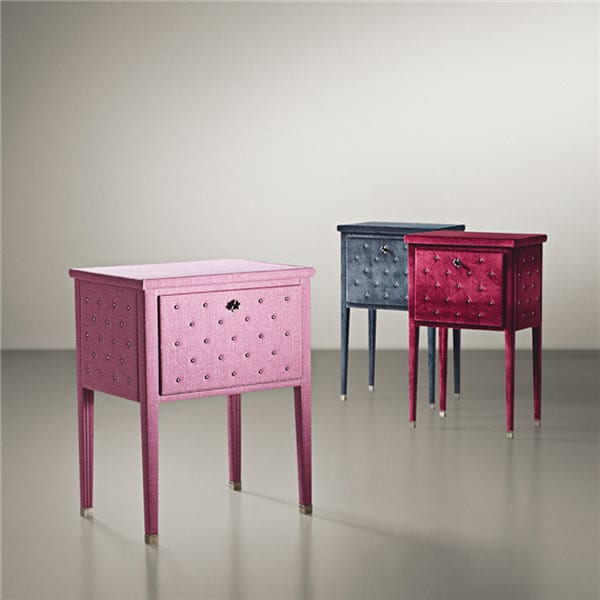 Bedside tables are multifunctional pieces. They hold our alarm clocks, books, and keep our glasses of water within easy reach. If you're looking for the perfect piece for your bedroom, the Scringo bedside table by Promemoria is an excellent choice. An unsung hero of the night, it will provide superior storage for all your essentials. It is manufactured using modern materials and production processes with the highest quality standards.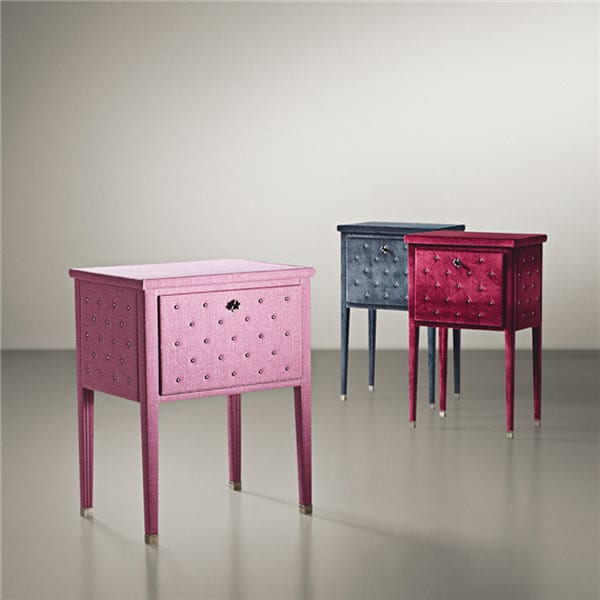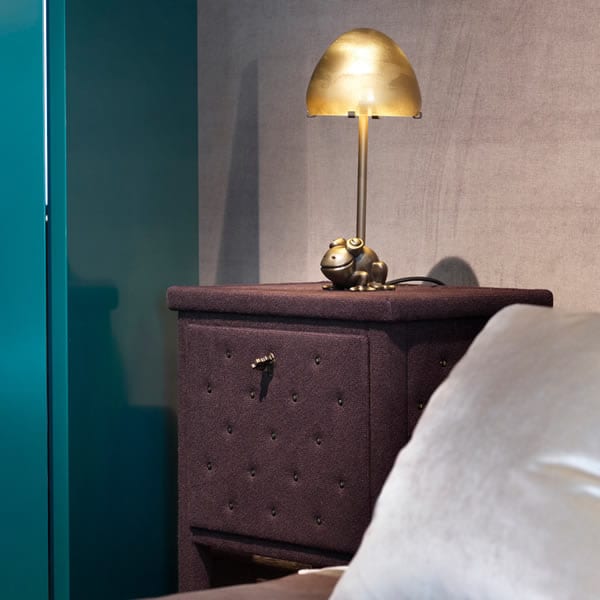 The Scringo bedside table by Promemoria will help you to perfectly store your current bestseller, midnight snack, ear plugs, and reading glasses. It is a superb choice for those who love upholstered furniture pieces. It is upholstered in COM fabric and Promemoria's fabric. It comes in two sizes and can be custom sized. Its interior part is made up of oak and mirror. The table has a tip-up door, bronze feet, a bronze key, and a glass shelf with bronze profiling. The door and shelf will help you to hide your favorite novels from borrowers. You can get the unit with LED lighting to light up the interior space.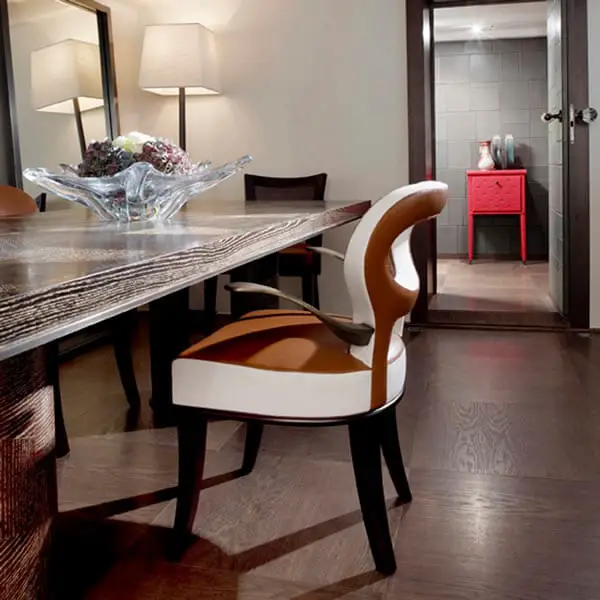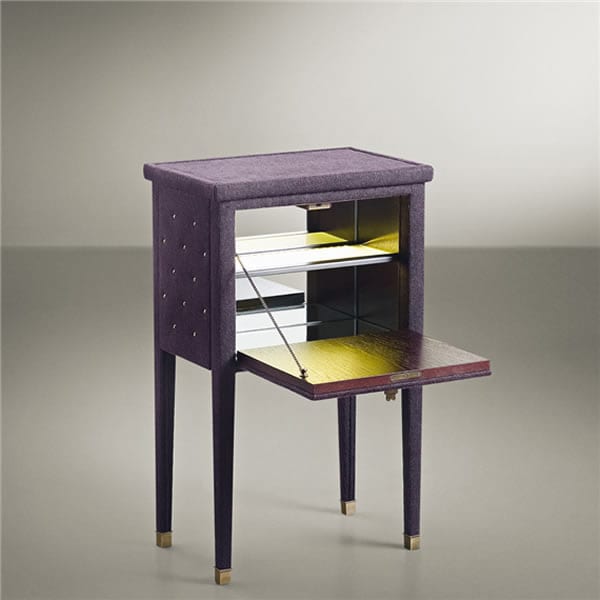 A bedside table is an essential part of bedroom furniture so must be chosen with care. It helps you to store your things easily so you can find them quickly. The Scringo table has an easy contemporary style that's hard to ignore and will draw everyone's attention. Choose it for your bedroom and become the envy of all your friends. What do you like most about the Scringo bedside table?