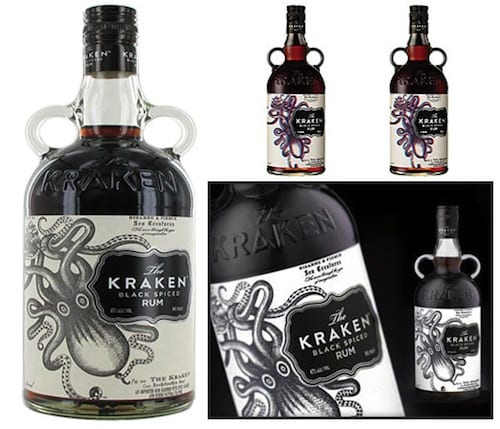 3D Ideas Kracken Black Spiced Rum
I know many people see double when they are drunk but with the new Kraken Rum people will see in 3D! Kraken a relatively new liquor brand is grabbing eyeballs (so to speak) with their limited edition 3D Rum Bottles that ship with stylish 3D shades.
No, you won't see a cacophonous melange of images in the liquor but on the label, which is printed with red-and-blue cephalopods. The Kraken Black Spiced Rum bottle's shape and grab handles make it a charming Christmas gift..
The 3D bottles come from Canada and will be available at select stores in the U.S. and on-line. So if you want some 3D action and want to make drinking a little gimmicky then you know what to get during the holiday. Bet even James Cameron is also getting these for posterity!