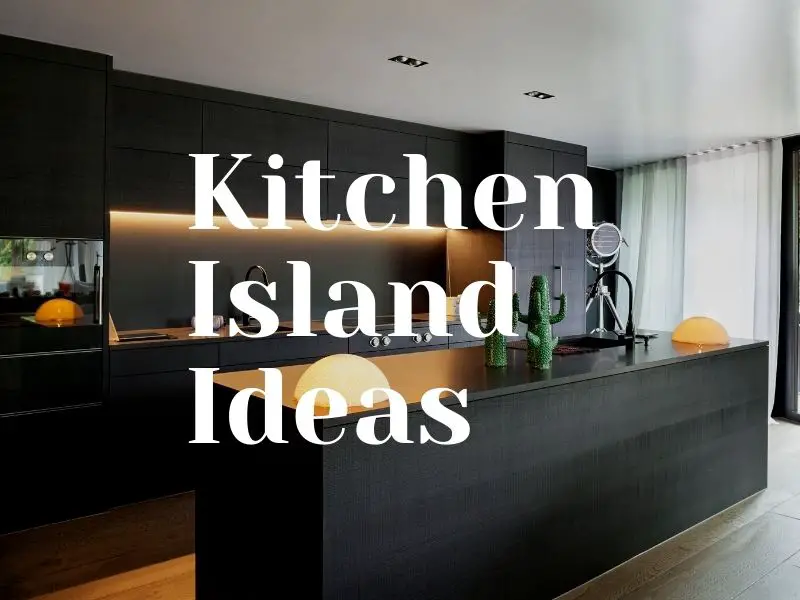 Stylish & Chic Kitchen Island Carts
If you're lucky enough to have a roomy kitchen with an island space, use that to your utmost advantage. Make sure it's stylish, chic, and super functional. It's the perfect way to prep for dinner, decorate Christmas cookies, and even use it as a place for entertaining. But it's sometimes a challenge to find kitchen islands that fit the functional check mark and the stylish ones. Have no fear; we've found five that will do the trick!
How To Pick A Kitchen Island
When choosing a kitchen island, you must consider functionality over any other design aspect. Why do you want an island? What will you be using it for the most? Whether it's baking and decorating, serving and socializing, or needing it to help prep for big holiday dinners with the family, if you're lucky enough to have the space for a kitchen island, you must know how to pick the right one. Allow us to guide you and lead you on your way to finding the perfect fit and perfect match!
Use and Functionality
How to pick a kitchen island is an important decision.  This is a permanent decision that you will likely live with for many years to come unless you change living spaces. Ask yourself, what do you need a kitchen island for? If you're big on entertaining, an island is a great way to help serve the appetizers and cocktails.
It's a great place to store the wine with a built-in rack, allowing extra prep space for all those big meals. Or, maybe you love to bake goodies and sweets for the family. This extra, open space allows you to experiment and make all those baked goods look pretty.
Maybe you have kids, and that extra countertop is where breakfast, homework, and school projects take the lead. Consider all these when you're looking at built-in or mobile islands, whether you need drawer space for storage or hooks underneath for your pots and pans to stay.
Mobility and Movers
That same island on wheels you use to maneuver around the kitchen could be the same island you wheel out to the dining room to use as a buffet table. As we've mentioned previously, it's imperative that you write down and think about the needs and uses you'll get out of having a kitchen island before you go shopping.
If you need something that has mobility, one that's centered and bolted to the kitchen floor won't be very helpful. You may even need to take it to the patio for prepping poolside cocktails in the summer!
Modern and Edge
Lastly, you have to think about the design. We're all about modern, cutting-edge designs at Furniture Fashion, but we realize not everyone has a home that fits the style. A sharp, stainless steel island will look silly and out of place if your kitchen is clothed in country cabinets and distressed accents. There are so many ways to mix and match modern, edgy, and traditional styles, so we urge you to do lots of shopping and inspiration before you make your final decision.
What questions should you ask yourself on how to pick a kitchen island?
What will I use this for?
How much space do I have?
Do I need it to be mobile?
What style does it need to fit into?
Kitchen Islands come in many shapes and forms and are ideal for those with a large kitchen space and needing more central work surfaces for those extra jobs. There are so many designs and shapes that it is nice to look at what is on offer and see if it would fit into your home design ideas.
As many know, the kitchen seems to be the gathering spot at parties and social events, and a nicely stocked and refreshment-covered Island is always in fashion. The 42-inch bar height serving areas that were so common in years past are giving way to the reduced height of the countertop level 36-inch surfaces you will see in most new construction.
Suppose you are planning on entertaining a lot. In that case, you will want to incorporate all the necessities like a state-of-the-art cooktop with a vent hood, LED overhead lighting, and the latest sink/faucet combination to round out the setup. And then there is the seating.
Ensure you find something comfortable for long-term sitting and allow 12 full inches from the countertop to the seat. There is a great selection of height-adjustable bar stools out there that will allow you to transition from a bar to island heights.
Here we have gathered several designs in a vast mix of styles, finishes, sizes, and tops, hoping to inspire your kitchen plans. Once again, we have rounded up various styles, sizes, and configurations that offer options for small spaces and large wide open great rooms.
I am especially impressed with how appliances, lighting, and seating are included for maximum enjoyment while cooking and entertaining.
One or Two Kitchen Islands
I was doing some reading today, and a post caught my eye.  The story was about double kitchen islands.  It got me thinking about whether I would want one or two kitchen islands in my next home. 
I like how the designs use islands in varying angles and spaces to create different geometric shapes in the kitchen. That offers more possibilities to create a unique space with a personal touch.  Also, having as much counter space as possible is a blessing for cooking and entertaining.