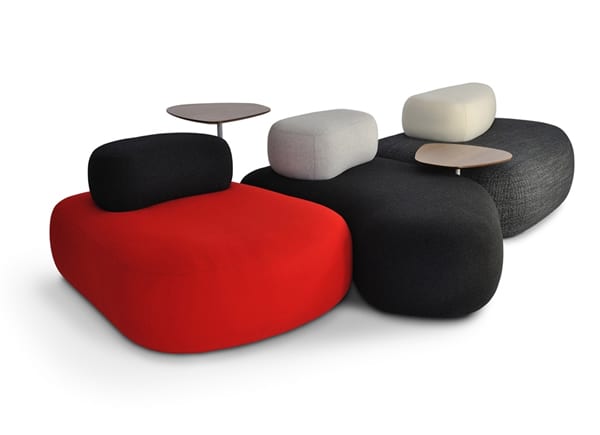 From Hitch Mylius comes a seating collection of sofas and tables that makes casual look chic.  Designer Nigel Coates built the concept behind the HM63 sofa and table, which allows for a highly adaptable seating environment that can function in public and private spaces nearly anywhere.  The most basic element of the sofa is its low, pebble-like shape, which lends itself to creating either a structured pattern or an organic flow when grouped into seating areas.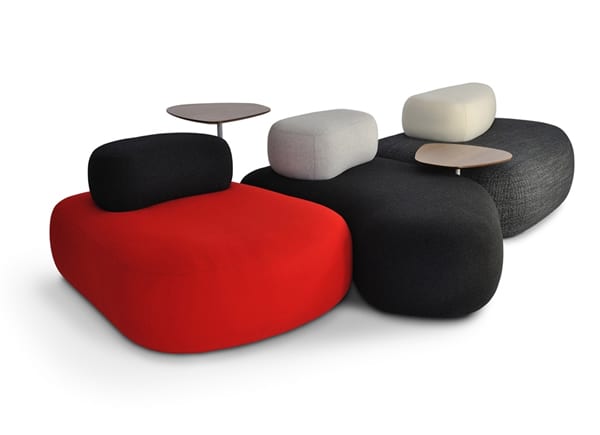 Each of the three different shapes (two different rectangles and a curved piece) is offered with or without backrests.  To complete the seating group, scatter a few of the matching freeform side tables around the sofas.  The tables come in two heights to work with the 400mm seat height, and each tabletop is finished with a rich walnut stain. Not only are the shapes that make up the HM63 sofa and table collection adaptable, but they are also the perfect canvas for applying your own color scheme to fit your space.  Each piece, including the separate backrests, can be upholstered in matching or different fabric selections, creating an endless range of possible palettes.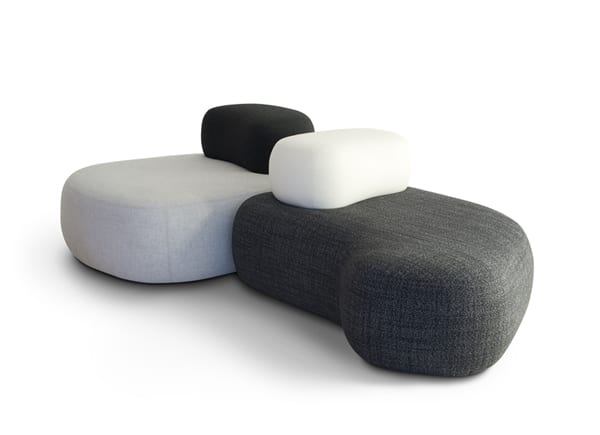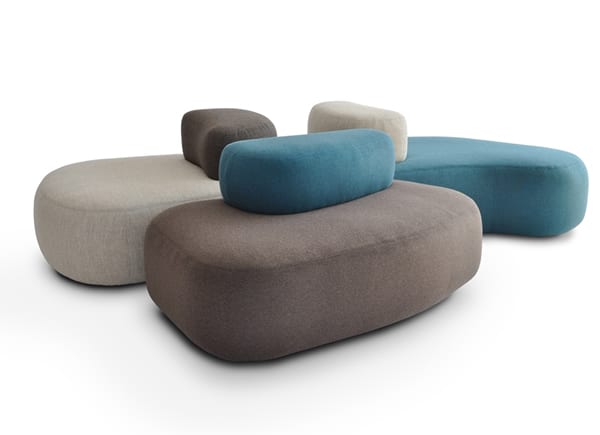 In subtle, earthy tones, this minimalist furniture grouping can be a serene addition to an office.  In contrast, a bold set of colors and a casual arrangement will bring a playful attitude to your living room.  Effortlessly modern and totally adaptable, the HM63 sofa and table by Hitch Mylius will bring comfort and flexibility anywhere it goes.  Thanks to designer Nigel Coates, it will boast the most in cutting-edge trends, as well.  How will you set up your collection?