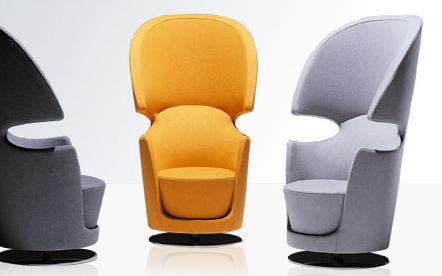 Folies Bergere Unique Armchairs
La Cividina has created this unique furniture design called Folies Bergere armchairs. My first impression is that the overall shape of the chairs is very different and "ulta-modern". In particular, the high backrest almost seems whimsical in its interpretation by the designer.
The small, rounded seating base reminds me of the shape and size of an ottoman. Construction consists of leather or fabric upholstery atop a wooden frame with a metal swivel base. Measurements: 88 cm x 78cm x 144 cm.