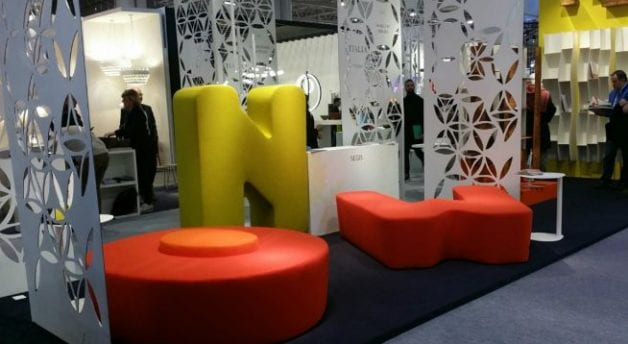 Here are Simone Micheli's letter benches for Segis. If you thought that love letters are only made from paper, then you'd better think again!
The letter shaped benches that revolutionized the idea of being together are designed as a sign of contemporaneity. They demonstrate the versatility of these seating modules made of multi-layer and non-deformable polyurethane padding. Love Letters are a symbolic, playful and practical set of reception benches that can reinvent waiting areas, relaxation areas or play areas and create new ways to meet and be together.
Starting from the idea that life is a piece of paper and we continue to write everyday stories of life, work, passion and love, the Love Letters collection was born. A set of symbolic and functional letter shaped modern benches that intended to build a new way of meeting, being together, unconsciously reflect on what we are and what we will be.
Available in the collection are the letters A, B, C, D, H, K, M, N, O, V, W, X and Y. All letters have a length of 160 cm and a width that varies between 106 cm 176 cm. For A, D and O shapes there are also decorative poufs available, which can either fill the inside of the letters or be used as separate seats.
The versatility of these pieces is taken to the next level! The benches are available in all type of fabrics or synthetic leathers that Segis has to offer and the same freedom of choice is offered when selecting the colors. It is also possible to create two-color letters or two different materials; above all that, each item can be covered with a custom made fabric upon request, if the buyer did not find something to suit his needs.
Simone Micheli founded his Studio in 1990 and in 2003 the Simone Micheli Architectural Hero Company, with headquarters in Florence, Milan and Dubai. His creations, ecological and nature-oriented, are characterized by a strong identity and a unique character. Many of his works are carried out for the public sector but also for important private clients.