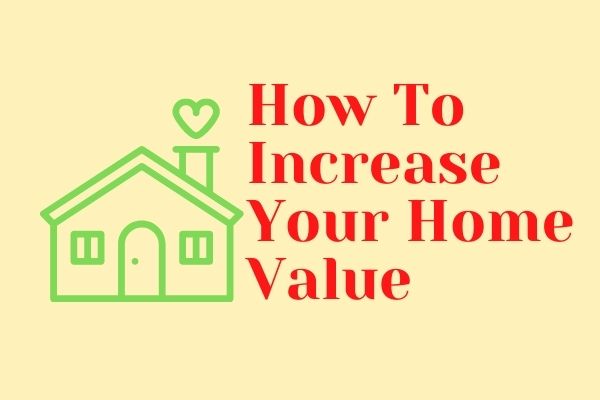 Up Your Home's Curb Appeal…and Value
There is a lot of talk about curb appeal when it comes to property. What is curb appeal, and does it really matter? Well, realtors say yes it does.
Curb appeal defines that moment when a potential buyer pulls up outside your property and sees the home for the first time. How attractive your home looks to them from the roadside is the curb appeal.
It basically goes back to the old phrase; first impressions count. You may have an absolute palace inside your home, and perhaps a garden that a botanist would envy. But if the curb appeal isn't there, a potential buyer may never even leave their car.
There is more to marketing a home than the curb appeal though. You want to get the highest bids that you can. This means making sure any improvements you make actually add value to your home.
In What Ways Can You Add Value to Your Home?
If you are looking to make changes that you can enjoy but will realize later on when it is time to sell, then there are plenty of options to choose from.
Modern kitchen installations can bring about a good ROI, as they are seen by many as the heart of any home. A well-thought-out extension or a summer house would add value. Outdoor improvements can increase the value of the home and sometimes add curb appeal too.
Changes to the front garden, and the facade will increase the curb appeal. Planting a tree, flower beds, adding a fence and gate, lighting, and a porch, could all dramatically improve the appearance of a home at first glance.
Porches are proving very popular areas for home improvement, and they are on-trend when it comes to curb appeal.
Would a Porch Add Value to a Home?
Adding a front porch roof to a house could change the whole look to the front of a home, and adding a full porch area would lead to extra space, and perhaps a higher valuation.
Pocket sense reports that adding a porch to your home can result in a return on investment of 85.43 percent. That is the equivalent of getting back $8,543 on a $10,000 investment in a new porch.
There is no point in just adding a porch to a house without some thought though. Not all houses would suit this addition, so some planning should be made. However, adding a porch at the front, or a porch roof over decking at the rear, could be an attractive investment.
How About Porch Lighting
One way to make a porch more useful, and more attractive, is to add porch lighting. To stay in vogue, that lighting should be solar-powered.
Using solar porch lights to illuminate a porch means that you will have a welcoming entrance to your home. Nonetheless, whether you are considering selling your property or not, lights generally add warmth and make visitors feel welcome.
What Do Solar Porch Lights Look Like?
Have you considered adding solar porch lights? The main concern for many is that solar lighting requires a panel to convert the sunlight to electricity. However, modern solar lights often have very discreet panels that might never be seen.
Modern designs come in all sorts of styles. There are solar porch lights that could fit along the pathway leading to the steps, and there are hanging lights that can be installed on either side of the entrance.
Hanging lights in particular would appeal to anyone who doesn't like the look of solar panels. These solar porch lights have their panels installed on top and are therefore invisible to anyone of regular height.
Lights also have many other advantages for anyone wanting to sell a home.
Prices pulled from the Amazon Product Advertising API on:
Product prices and availability are accurate as of the date/time indicated and are subject to change. Any price and availability information displayed on [relevant Amazon Site(s), as applicable] at the time of purchase will apply to the purchase of this product.
Is Lighting Important For Home Valuations?
You might not consider lighting to be of great importance when selling a home. Nevertheless, buyers have reported that they are more attracted to a property with well-thought-out details such as lighting.
The reasons for this are as follows. Outdoor lighting, especially leading to the home, and then across the backyard, adds security. Lighting can simultaneously welcome someone to your front door while repelling unwanted visitors such as trespassers.
Lighting also makes the entrance safer as any hazards such as steps can be seen. Lights in the garden make the place more usable and add the option to entertain guests in the evenings when it gets darker.
When solar power is used, these lights become even more desirable. Solar porch lights, or decking lights, need no electricity from the grid and therefore cost nothing to run. This is appealing to buyers when they are considering their future costs and utility bills.
Would It Be Expensive To Add Solar Lights To a Home?
As you are aware, solar lights don't need to be connected to the grid as long as they have ample access to sunlight. Typically, six hours of sunlight would power a solar porch light for around 8 hours at night.
The lights themselves would cost no more than standard electrical lights, but the cost stops there. If you went further and decided to add solar power to the rest of your home, then you would be talking about a much bigger investment.
Forbes Advisor reports that in the UK, the average cost of a solar system would be around $7,900. The homeowner could then expect to save around $360 on their electric bill each year. This would mean that they could recover their costs in around twenty years.
However, by exporting excess energy back to their utility supplier, they could get a far quicker return on their investment, and see their initial installation costs returned after 15 years. While it is indeed a long-term investment, using solar power in smaller ways can still see savings add up.
What Other Ways Could You Use Solar Lights In And Around Your Home?
There are many different outdoor ideas for your patio and deck, and lighting them up is one of the best ones. Decks can benefit from the addition of a porch roof to add cover, and lighting can be added around the decking.
Solar lights are available for almost every area of the home and garden now. This represents a great opportunity for anyone keen on improving the appearance and value of their home, without wanting to have ongoing expenses. You will also be content knowing that you are making some eco-conscious decisions.
Solar power is utterly sustainable, so making a move across to this energy source even in a small way is beneficial to everyone.
Summary
A porch roof at the front of the home, and something similar combined with decking at the rear, would make a great entrance, and the perfect outdoor area.
Lighting them up though would be the final touch. Any future buyer arriving to see the warm glow of the home's entrance would feel drawn to it. The rear decking is where the extra value would be added. Using solar power to light these areas up would be appealing to anyone concerned with the environment.
There are some great examples of lighting used creatively in homes, but especially in gardens and the outdoors. Using solar power means you can light up your home to your heart's content knowing there is no damage being done to the environment, or your wallet.
Related Posts