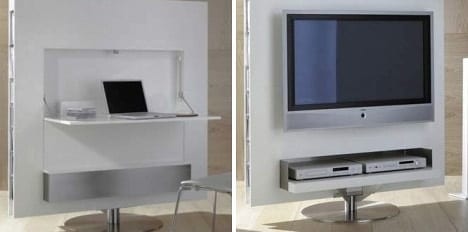 The concept of stand alone furniture is quickly being replaced by multi-functional furniture especially since the design continuum is flooded with innovative and fresh ideas. In the recent times, furniture pieces that multi-task have caught the imagination of the discerning consumer as it saves space, looks fantastic and provides value for money. Listed below are examples of some the coolest multi-functional furniture pieces that raise the bar in home design.
Work + Play Combo by Gruber + Schlager:
All work and no play will make anyone dull and the Work + Play Combo tackles this problem brilliantly. When not being used as workspace, it can turn into a home theater console system.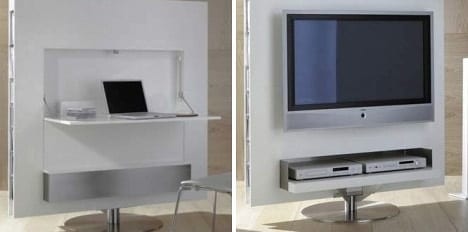 The Tre Multi-Function Table from Function Works :
A furniture piece that is not too fancy but makes an impact. The compact coffee table can also moonlight as a magazine rack,a  laptop  desk,a  dinner tv tray and so on.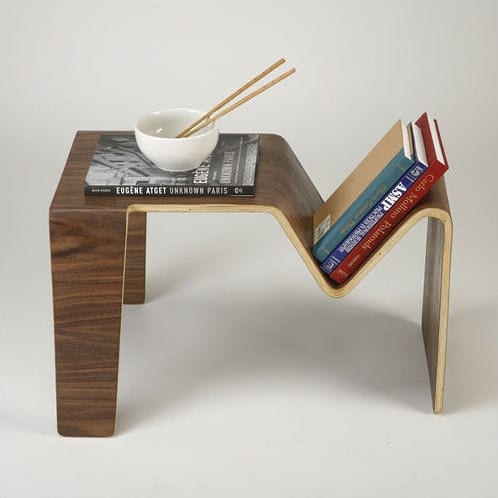 The Wave Chaise:
The Wave Chaise is something every teenager (and adult) dreams off since it features a bed, a TV, a DVD player, a sound system, a desk and even a chair.
The SwiTCh Multi-Function Table and Chairs by Ellen Ectors :
Suffering from space issues? Well, no need to fret as the The SwiTCh Multi-Function line of tables and chairs will create a stylish seating arrangement without hogging too much space.


The Prikrepi Coffee Table By John Nouanesing :
Designed for children, this coffee table and cushion set can be stored onto a wall and moonlight as wall art!
Tambino's Multi-Functional Bed-Rails For Toddlers:
These beautiful and imaginative bed rails not only will brighten up your child's bedroom but also serve as book racks.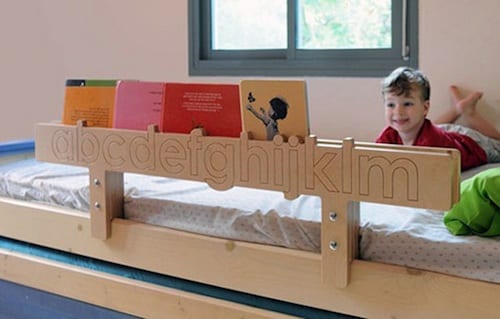 1-Line Spice Rack from Design 2 Share
Simple yet effective. The spice jar rack can be used instead of a kitchen backsplash and the attached bottle can be used to store olive oil or some other oil.
The Night and Day By  Patricia Urquiola :
The multifunctional modern sofa can be configured in different combinations and can turn into a chaise longue or a single bed instantly.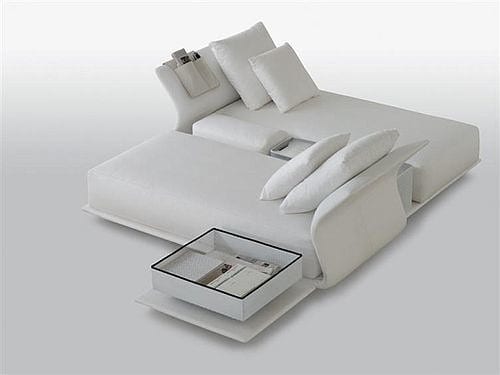 Multifunctional Furniture Recliner By  Inbar Paradny Kalomidi:
Another chaise designed for the voracious reader. The recliner comes attached with shelves, where one can store their books, photo frames or other favorite knick-knacks.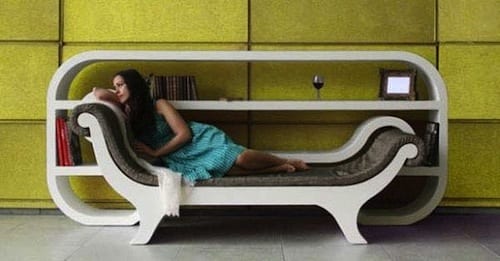 The Bibliochaisechair:
Book worms will love this chaise as they can curl up with their favorite books and get lost in the fascinating world of fiction.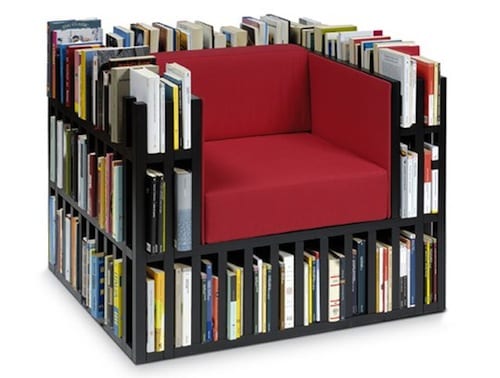 The Table Rosis By Escho:
This beautiful table takes the art of multi-tasking to new levels since it can be used as a cooking surface, moonlights as a coffee table and can also be used to grow plants!