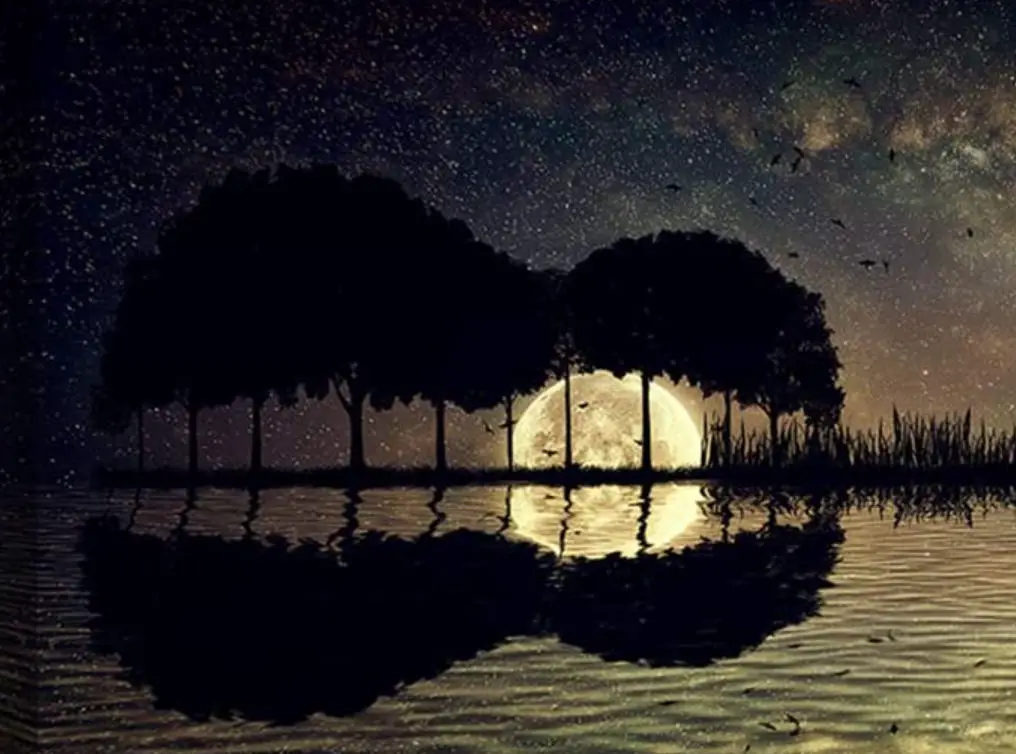 Wall Art Designs and Ideas For Your New Home
There is something different about having an image or picture of a guitar hanging on your wall. It is not something that everybody does, but they don't half look good when placed accordingly in a room.
Looking for unique wall art arrangements challenges you to go behind the traditional bounds of a frame and become creative in your approach.  Judging by today's roundup, simply hanging a picture in a frame is child's play compared to the more inventive possibilities at our disposal.
Besides guitars, we have a few more interesting creations added for a little spice to the article and to get your juices flowing for creativity.
The most customized of this curation, in particular, is that of DNA 11, a company that will convert your fingerprint, lipstick stain, or DNA cell swab into a one-of-a-kind work of art, and it can even combine samples from two people into one customized piece (hey lovebirds, can you say "Valentine's Day gift?").
For those who like to keep their wall art a little less personal, there's the stunning 3D butterfly set from Paul Villinski — less intimate but still customizable as they come in individual pieces, leaving the final design completely open-ended — or the visually arresting lightbox collection from Jefdesigns.
Those who want a slightly more traditional but still conversation-worthy solution to bare walls need look no further than the mirrored wall art series by Porada or a set of engraved wall panels from B&N Industries.
In any event, everything here beats that old unframed Hendrix poster from college.
Guitar Wall Art Canvas
A perfect wall decorations paintings for living room, bedroom, kitchen, office, Hotel, dining room, office, bar etc.. Due to different brand of monitors, actual wall art colors may be slightly different from the product image.

Non-trace nail provided, it nail tiny holes, keep your wall clean and tidy.

A perfect choice for wall decoration and home decorations.

High Definition Giclee modern art work, picture photo printing on high quality canvas. A great gift idea for your relatives and friends.
Starry Sky Background in a Full Moon Night Guitar
There are a number of different sizes should the size here shown be either too big or to small.
♪ Painting Size 36inchx24inch (90cmx60cm), 1 Panels Canvas Prints describe Abstract Guitar Wall Art Music Wall Decor Picture
♪ High Quality Printed Canvas High Definition Giclee canvas wall art printings artwork, Abstract Guitar Wall Decor painting of picture printing on canvas. Artwork is printed at high resolution with vivid color on thick high quality canvas. High quality environmentally protection ink, waterproof and not easy to fade.
♪ Ready to Hang Stretched and Framed canvas art prints ready to hang for home decorations wall decor. Each panel has a black hook already mounted on the wooden bar for easy hanging out of box.Each canvas panel is handled with care, Your paintings will be carefully packaged in bubble wrap and cardboard to ensure they reach you in perfect condition.
♪ Perfect Wall Decor A perfect paintings for office, living room, Gym, bedroom, kitchen, Hotel, dining room, bar etc.. It will be a unique wall decorations to decorate your space. Due to different brand of monitors, actual wall art colors may be slightly different from the product image.

♪ A great gift idea for your lover, families, classmates, friends or workmates. Any questions, please feel free to contact us.
Butterfly Quote Peel And Stick Wall Decals
These butterflies are wonderful. Now, many of us would not go for that type of theme, but here it is done so tastefully. It is not overkill like I have seen before in murals and wallpaper.
Comes with 28 wall decals; Decal range size 3.03 inches wide x 2.20 inches high to 21.06 inches wide x 7.36 inches high

Easy to apply just peel and stick

Applies to any smooth surface

Decals are removable and repositionable with no sticky residue
DNA 11 Fingerprint
What about having your fingerprint blown up and placed on a print? I am not so sure that is such a good security idea with all the hackers out there now, but if interested, check out DNA 11. Looks great though especially if you have other designer furniture in your home.
Baby Handprint Footprint Keepsake Kit
Some things are very close to the heart yet small things like this we never normally think about, yet it is something you would treasure for life. A baby hand or foot print is one of those things you would have on display and then keep forever as something to look back at in years ahead.
IDEAL BABY SHOWER GIFT – If you are looking for a baby shower gift and don't know what to get, this is it! Get a gift that will be cherished for a lifetime and capture these cute little memories. This Baby Handprint Keepsake Kit comes with everything you need, no additional purchase required to complete this beautiful Baby Handprint Art Picture Frame.
PERSONALIZE YOUR PHOTO FRAME – This Baby Handprint Kit comes with bonus Gold Paint, Paint Brush and Name/Date Printing Kit. You may design it the way you like and select from the 4 color option interior frames to match your home interior.
CREATE WONDERFUL MOMENTS – Making this Baby Nursery Keepsake Kit requires patience and love. We're sure these precious moments together with your little one will be leave a lasting memory for you and your family. Take it slow and enjoy every cute moment while completing this Keepsake Photo Frame together as a family!
PREMIUM QUALITY – We use only 100% glass cover, to ensure that your Baby Keepsake Photo Frame looks as good as new even after many years later. Our premium wooden photo frame feels solid and stable, complimenting your home decorations nicely.
FOOD-GRADE CLAY, 100% SAFE – Safe for your precious newborn. Your Baby Keepsake Photo Frame will look perfect even after years to come.
Engraved Wall Panels
These engraved wall panels are so elegant.  It looks as if artisans performed this work and in now way does it look like a DIY job.
Stunning Ideas For Guitar Images and Guitar Coat Hangers
A selection of guitar images for almost any room in the house and some great ideas for those who fancy something different when hanging their keys or jackets on rather than the usual boring coat hangers.
Related Posts