We're an affiliate
We hope you like our recommendations! Just so you know, we may collect a share of sales or other compensation from the links on this page. Thank you for using our links, it is much appreciated.
There once was a time when women were expected to take extensive amounts of time to get ready — before the days of quick-dry nail polish, dry powder shampoo, and triple-booked digital calendars, of course.  But for those special occasions when standing in front of the bathroom mirror for a quick make-up fix just doesn't feel right for the occasion, the home furnishings market still offers more than a handful of stylish beauty stations, both modern and traditional with a few twists in between.  So, today, in honor of the weekend — and date night! — we've rounded up ten classic vanity tables for those who want to take a smidge of extra time to get glam (and for little girls to play an occasional game of dress-up).  Since beauty is in the eye of the beholder, we've run the gamut from vintage chic to cutting edge — and even a few that wouldn't be out of place in a bachelor pad — so anyone and everyone can ask the age-old question, "Mirror, mirror, on the wall, who's the fairest (or handsomest) one of all?" and be certain of the answer.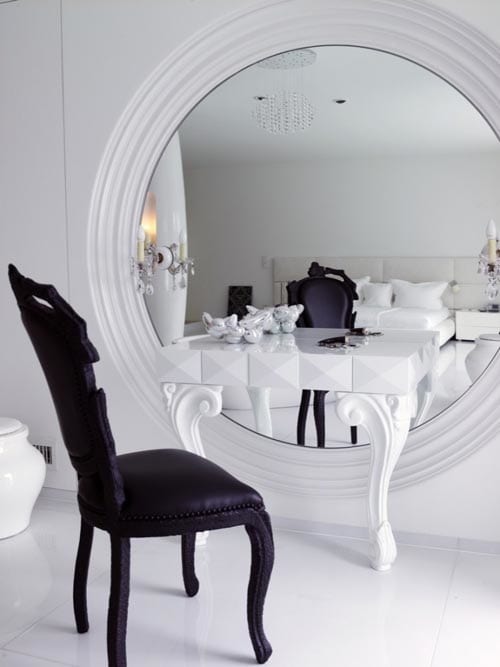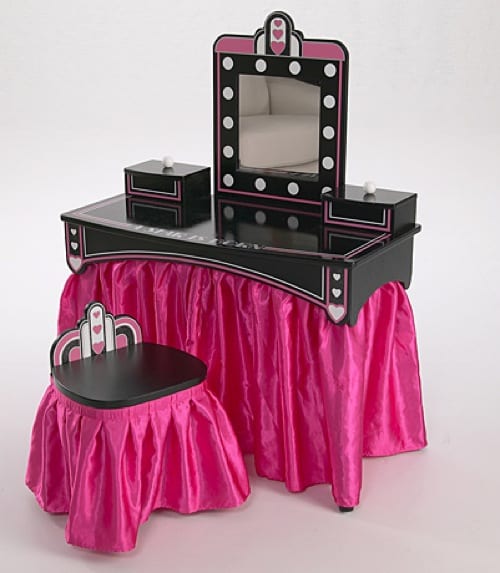 Mahogany table found at World Market.