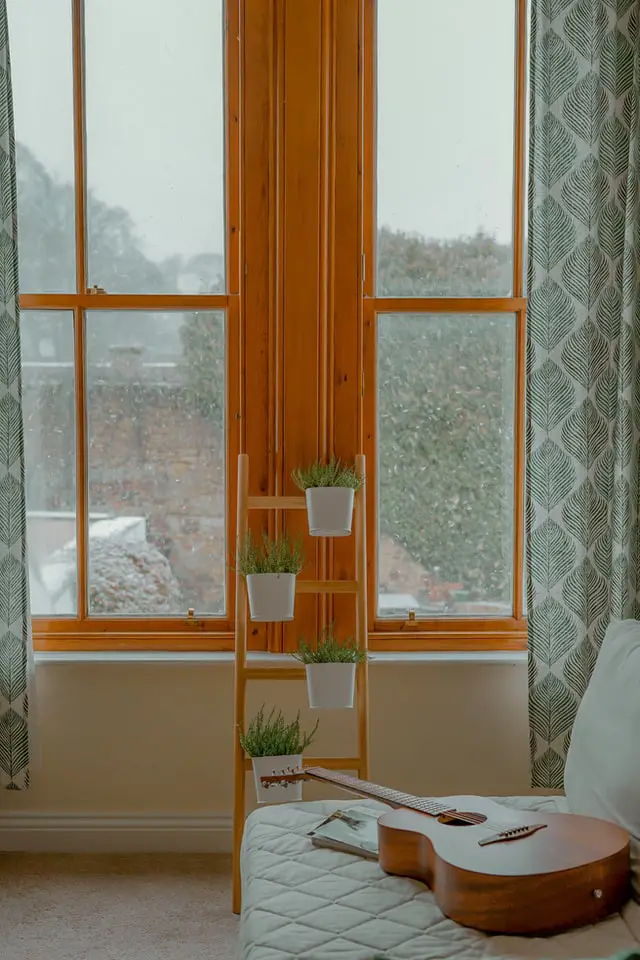 Winterize Your Home: Preparing For Winter
Winter is almost here, so it's time to get your home snug and cozy for the coldest season of the year. As an increasing number of homeowners prepare for winter, sales of home furnishings are up by 7.8%, according to Forbes.
Meanwhile, specialty paint and wallpaper has seen a boost of 6.1%. When it comes to designing your home for winter, it's essential that you and your interior designer work together to create a relaxing and warming feel which seamlessly flows with your existing features.
---
Install warming home features
One of the first things that come to mind when you think of a cozy home is a roaring fire. However, even when your interior designer is creating a modern and contemporary feel in your home, it's possible to use a modern-style fireplace to keep your home warm during winter.
✖

November 22, 2023 04:21
Rather than choosing an open log fire, consider one that runs off ethanol. Be sure to install it on a feature wall bursting with a bold color to truly make it a comforting feature in your home this winter.

In most cases, the fireplace is the focal point of a room, which means that its appearance can improve the look of an entire room. The only problem is when the color or the design of the fireplace doesn't match the rest of the interior.
This is when most homeowners opt for a paint job. According to Mark's Painting, "To paint a fireplace, homeowners should choose heat-resistant and non-toxic paint. A professional painter can suggest the best paint type for the space based on the usage and the fireplace material."
---
Choose layers and texture
Comfort is especially important in rooms like your bedroom, and nothing screams a cozy room more than beautiful fabrics.
According to Statista, the nation spends more than $110 billion a year on furniture and soft furnishings, such as cushions and rugs. Throws and blankets are another multifunctional soft furnishing that will make your bedroom look inviting this winter.
✖

November 22, 2023 04:21
They can also be used to keep you snug while chilling on the sofa. Opt for multiple throws made from a variety of materials, including velvet, faux fur, and wool to up the homely factor. And, don't forget to seek the advice of your interior designer regarding how best to display your throws.

Most professionals suggest matching different sizes and colors. However, the colors you opt for should complement each other. So, for instance if you're going with a neutral theme, make sure all the hues go well together. A few examples are: taupe, khaki and tan. You can also go with colder color combinations like pastele steel and baby blue.
---
Warmer colors are a timeless option
With winter approaching, some may want to switch to warmer colors. Reds and oranges are the perfect choice as they're reminiscent of a warming fire. Alternatively, rich purples, luxurious golds, and deep blues warm the home just as well.
And remember, you don't have to redecorate the entire room. Simply, painting your chimney breast in your desired shade or wallpapering one wall will do the job. Team it with some cozy home furnishings and your home will be transformed into a snug winter retreat at very little cost.

However, for those who want to be on the safe side, you can take professional designer Nate Berkus' advice: "Gray is a fail-safe color for any room. My go-to is still Dior Gray by Benjamin Moore.
✖

November 22, 2023 04:21
It's classic and elegant and pairs well with pretty much everything: neutrals, blues, white, or black. Go a bit darker with your gray for more drama, especially in smaller spaces like a powder room. Other favorite hues on the list include:  Moon Shadow, Silver Lake, and Pale Smoke.
---
Dress up your bare walls with fabric wallpaper
If you want to add more depth, warmth, and personality to your room, fabric wallpapers might be the perfect solution for you. While a quick paint job does the trick in some cases, fabric wallpapers are the perfect solution for those who are looking for a layer of that extra cozy feel.
✖

November 22, 2023 04:21
As the name suggests, they're made of fabric (as opposed to paper), which needless to say, naturally adds extra warmth. Some of the most popular options include velvet and silk. As you can imagine, one can choose from hundreds of patterns ranging from floral to geometric, depending on the theme you decide on.

Besides creating a beautiful and warm environment, another great advantage of fabric wallpapers is that it is mold resistant. As reported by Bob Villa, " Fabric is breathable and porous, allowing air to freely pass in and out.
This makes fabric wallpaper less hospitable to mold spores and less susceptible to mold growth than traditional wallpaper and most temporary wallpaper." It is also easily removable, which means that if you get bored of a certain pattern, you can just peel it off, and pick another one for a new season.
---
Add a fluffy rug to beat a cold wooden floor
While a cold floor feels great under your feet in the summer, it has the opposite effect in winter. So to add some extra warmth, add a fluffy rug for coziness. The only thing to watch out for is the color you pick.
✖

November 22, 2023 04:21
Usually, it works best when the curtains and the rug match, or at least share a similar hue. However, if you want to create more "drama" feel free to experiment and perhaps go with a classic contrast like black and white or yellow and blue.

When it comes to the type of fabric, you'll be glad to know there are many options to choose from. The most popular that many fall in love with right away is wool. The reason?  It is prized for its durability and softness, and it's not that hard to clean.
It goes well in any room, but most designers suggest you place it in your bedroom or living room. Cotton and animal skin come in second and third, but rest assured, they too add extra warmth and uniqueness to the room.
Cotton is perfect for kitchens, children's rooms, and casual spaces, while animal skin can go in a more formal room, like a dining room for instance. 
---
Check The Gutters
This is a great tip for those who live in cold climates, and for those who are concerned with heat loss from their home. A warm attic is a great way to prevent the formation of ice dams on your roof.
Ice dams are a problem in many parts of the country. They can cause serious damage to your house, and can be very expensive to repair. If you have gutters on your roof, you need to clean them out regularly to prevent ice dams.
---
Conclusion
Like all seasons, winter also has its pros and cons. The cold weather is unpleasant to most, but it doesn't mean you can't enjoy the charms that this snowy season has to offer.
With just a few minor adjustments, anyone can transform their living space into a cozy nest and enjoy a snowy day from the warmth of their home.
By simply opting for a warm color scheme, a stunning fireplace and plenty of texture, your home will ooze comfort this winter.