Mega Cool Bathtubs
Nothing is more relaxing than a long languorous bath to soak away your troubles with a chilled glass of white wine. The art of bathing is taken quite seriously by the design continuum and in recent years we have seen an explosion of luxurious and thoughtfully designed bathtubs.
Greater awareness of wellness and the positive effect that stress re leaving can offer has spurned many products for our homes once reserved for only the well-equipped spas and vacation spots.
For many, there is nothing more soothing than simply relaxing and shutting out the world around us.  Well here are some of the coolest and most innovative modem bathtubs out there that may not only beautify your bathroom, they just might help you soak your troubles away.
To look at even more outstanding options take a look at our selection of Outstanding Bath Tub Designs.
Note: All images on the post have been checked for copyright and belong to their prospective owners.
The Yellow by BluBleu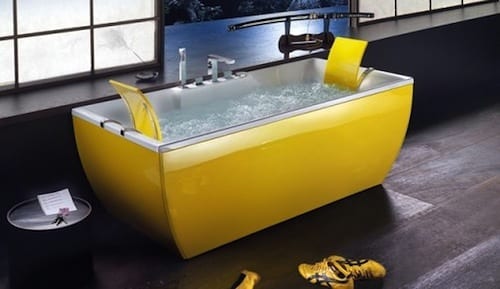 The Wall Strip by PSCBath
Universal Functions by  Disambigua
The Red Diamond Bathtub Designed by Aldo Puglielli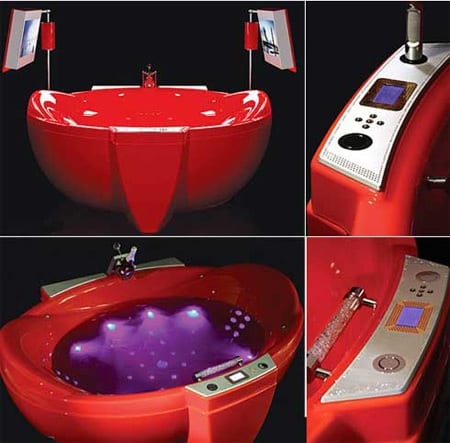 The Milo Spa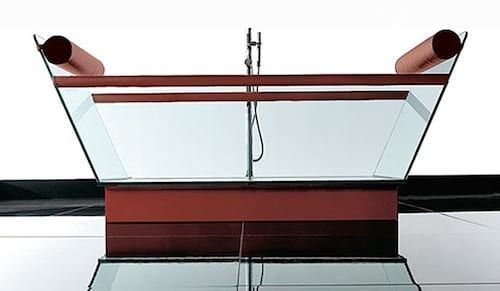 The LTT Illuminated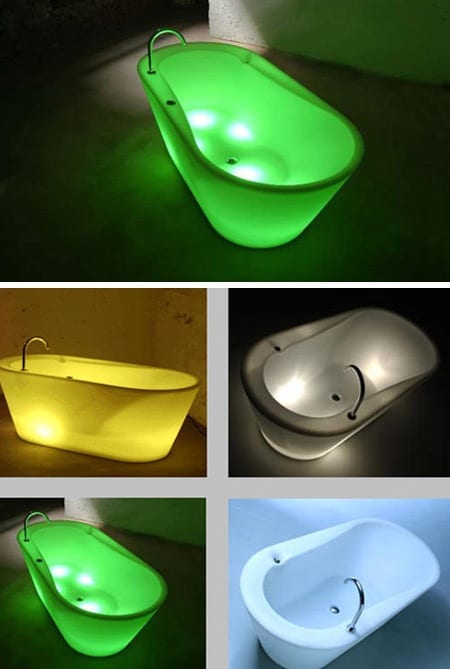 The Leggera by Ceramica Flaminia 9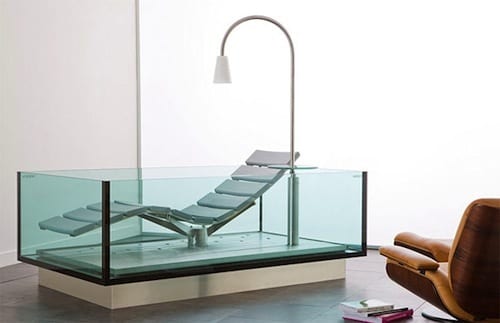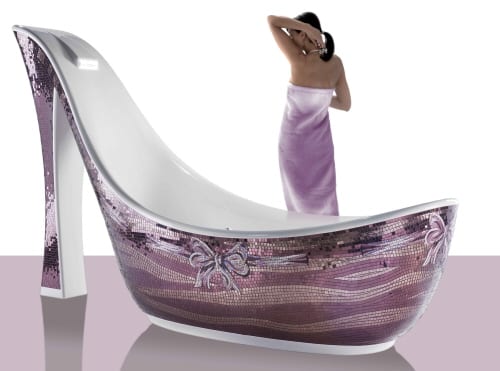 The Lucedentro Illuminating Mosaic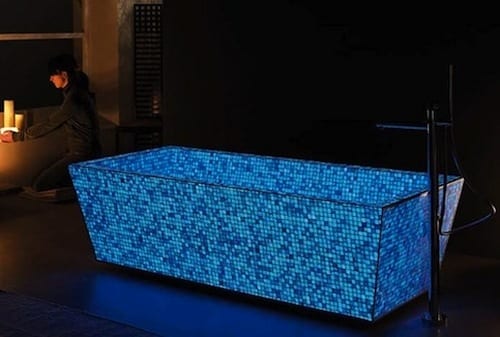 The Mobile by Badkar
Cristalplant Based Origami Series By Stocco
Biblio With Bookshelf By Antonio Lupi
"Tulip" Shower Luxury

Baleina Chromotherapy Whirlpool by Thalassor