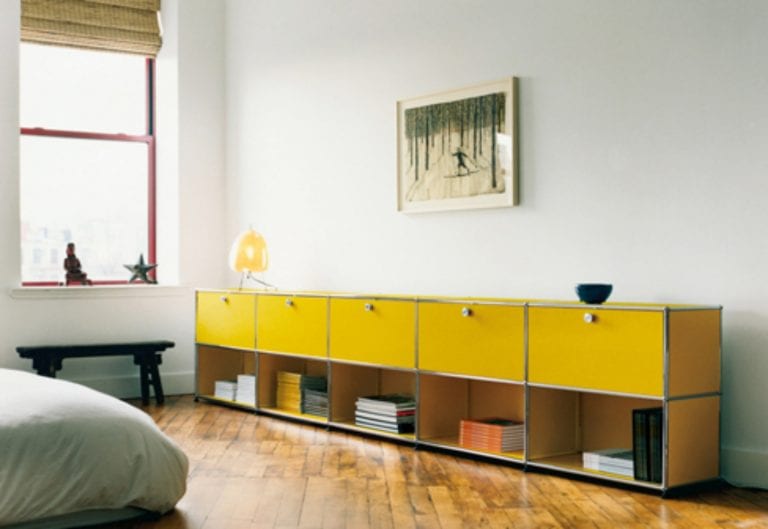 USM Storage System Modular Shelving
There are many types of USM shelving and storage solutions for various types of applications. Usually used in industrial applications and offices, this type of furniture gained a lot of notoriety and became nowadays one of the most searched home items, for its convenience and functionality.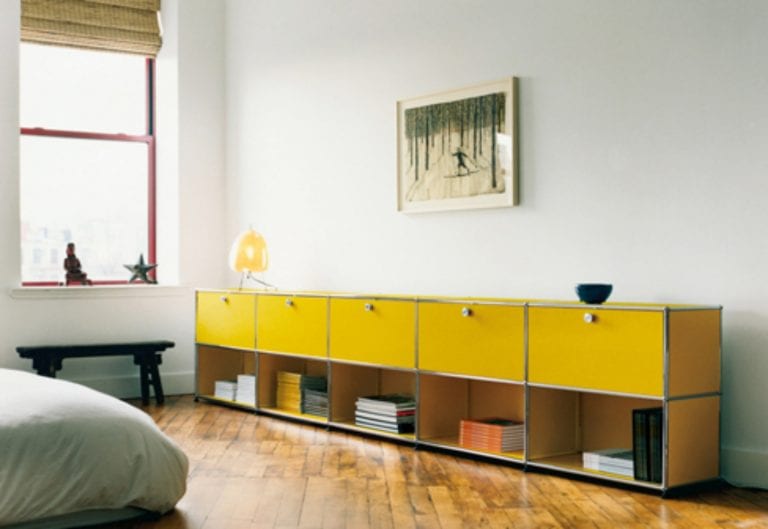 Regular shelving and storage furniture started losing popularity over the years due to the fact that it's hard to move, cleaning is more difficult and, most importantly, it isn't flexible. Your home is evolving with you and your furniture and storage needs to adapt to constant changes, that's where modular furniture gains its advantage.
With modular furnishings you don't need to always change everything, just have to consider it a LEGO for grownups! Go get just the pieces you need and rearrange your system to fit your current needs.
This is the case of the Haller System from USM, that went in production in the 60's and since then, its functionality made it so popular that became part of the New York's Museum of Modern Art (MoMA) in 2001.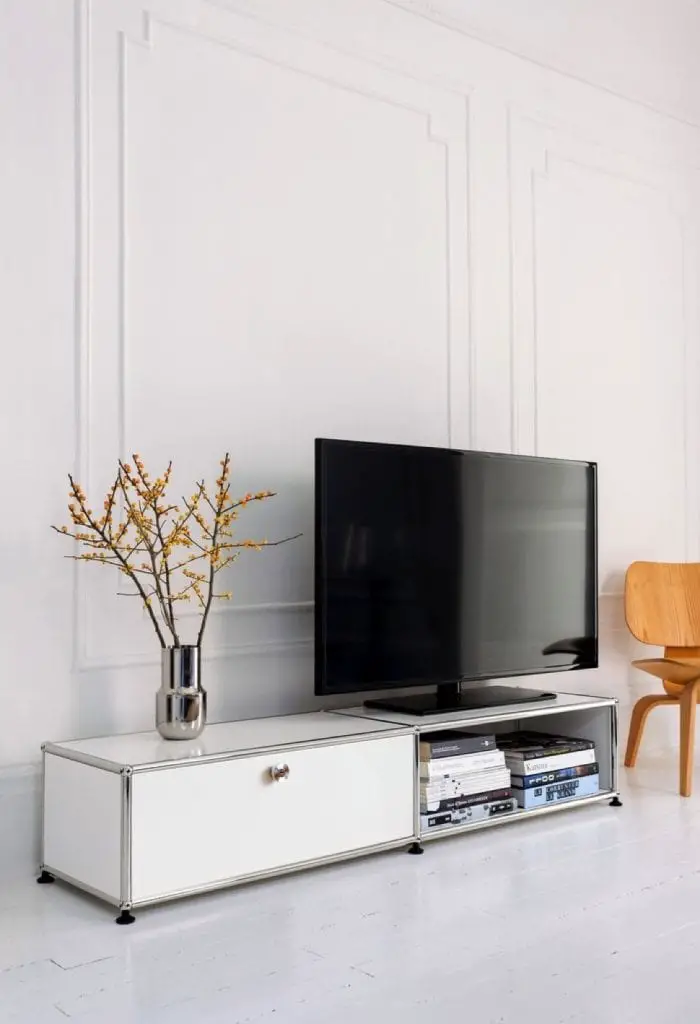 Named after the architect Fritz Haller that helped creating it, the Swiss furniture system is carefully proportioned and can be configured to fit any home or office space based on everyone's needs. Modules of the Haller System can be stacked to fit a multitude of spaces, then disassembled and rearranged if and when necessary.
Its popularity mainly comes because of a unique chrome-plated steel tubes joined by patented ball connectors that have turned the assembly, disassembly and reconfiguration into a child's play.
But other then that, the key to a perfect shelving and storage system is to prioritize and use to the max the available space, and that's the second thing that turned the USM pieces into a global success.
The history of USM goes back to 1885 as a locksmith business in Munsingen, Switzerland. The design company we know today was born in 1961 and began manufacturing the products that have given it a worldwide reputation, the USM Haller Systems, in 1965.