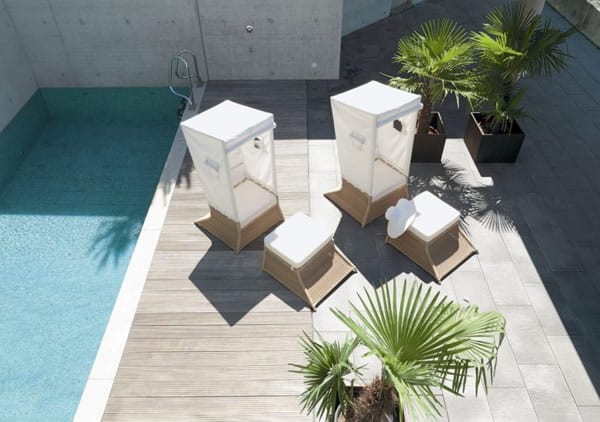 Beach Cabin Pierantonio Bonacina
Looking for practical and fun seating that will allow you to enjoy your outdoor living space? Get Beach Cabin by Pierantonio Bonacina. This luxurious seating is perfect for the patio, garden, and any outdoor space.
It is a gorgeous haven of relaxation which allows you to enjoy your outdoors. Place it in your garden or swimming pool and give you outdoors a whole new appeal. The seating is the brainchild of top designer Mary Bloch and oozes beauty, warmth, and charm.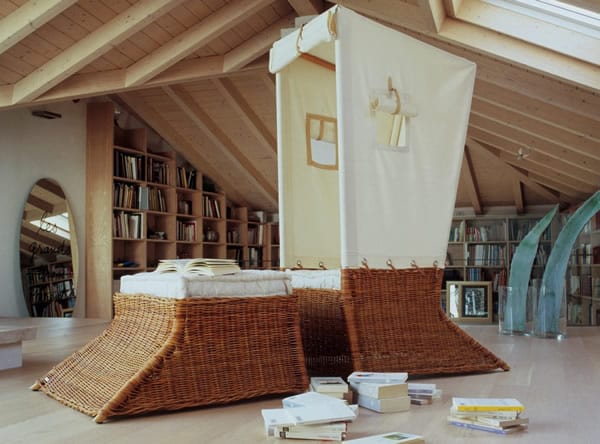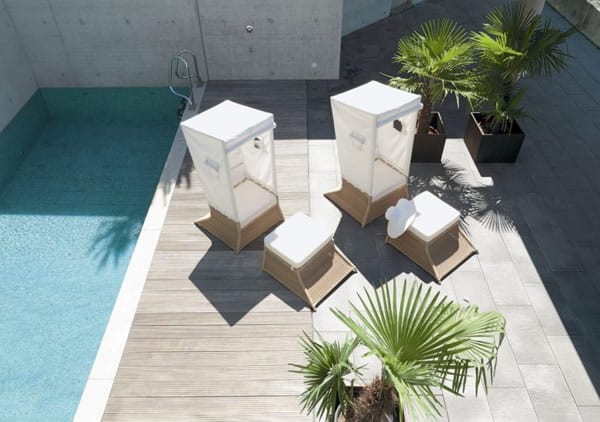 Thanks to its simple design, Beach Cabin by Pierantonio Bonacina is easy to move around. If you live near the beach, it is the perfect place to sit and watch the sunset with your loved one or friend.
Beach Cabin is comprised of a chair and matching ottoman. A back cushion is also available for added comfort. The chair and ottoman have aluminum frames and outer structures comprised of woven honey colored polycore.
Filtren polyurethane foam is used on the cushions to ensure they offer maximum comfort. The seat's cover is made from waterproof acrylic fabric and will keep you protected in rain and bad weather.
In lovely weather, it offers protection against the harsh rays of the sun. It comes in various designs and has side windows which can be closed for added privacy
Prepare for summer's poolside adventure with your own cabana. In the colder seasons, you can sit on the chair and enjoy a warm cup of coffee. This seating is not only cozy and earthy, but it is also durable.
Summer is here: Where will you put your Beach Cabin?