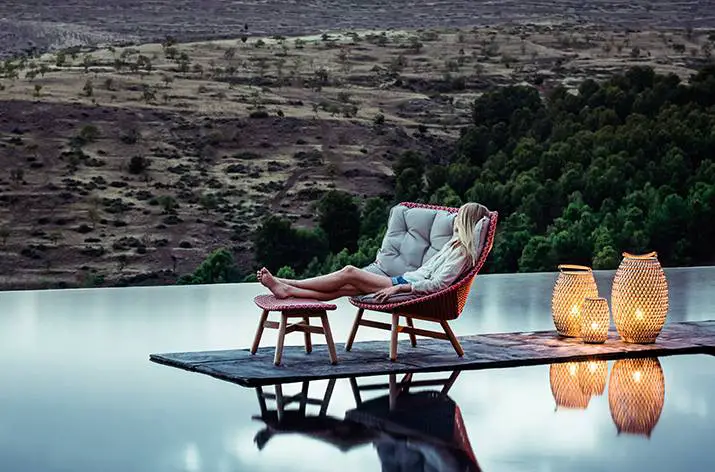 Outdoor Lounge Chair & Ottoman by DEDON
From the first look it is easy to see the MBRACE outdoor chair is unlike any other designs out there especially when it comes to outdoor furniture. Usually the sterile boxy metal structures you see out there with their synthetic woven coverings are far less glamorous than this cool model from DEDON.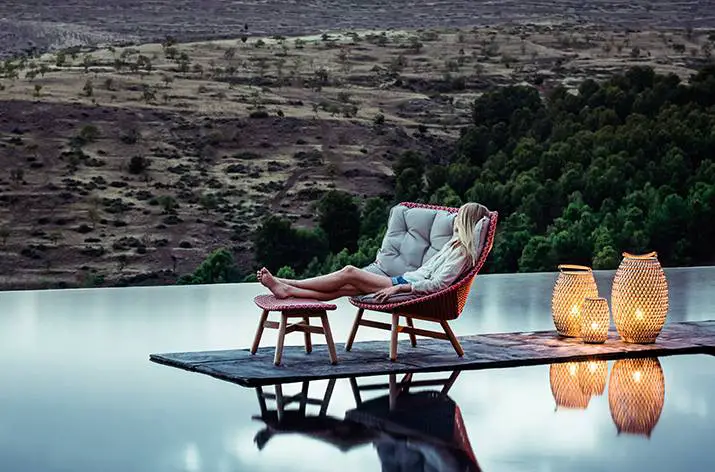 The classic design that got some obvious ques from the wing back styles of yesteryear but in a good way looks like it does the job of being comfortable and on the feminine side of the style chart. Hey every place needs the touches of a female and the poolside furniture is no exception.
Designer Sebastian Herkner who is a rising star in the European design game combines modern technologies and old world craftsmanship to highlight the multifaceted beauty of the materials and attention to detail.
Here he uses solid Teak wood framing known for its resilience and maintenance free appeal especially outside with the ultra-modern woven fiber back that provides a breathable and stylish alternative to the typical canvas available in three color. Add to that numerous pillow and cushion color possibilities and you can put together a combination perfect for your environment.
The MBRACE outdoor lounge chair is part of a series that includes a Rocking and a taller Wing Back chairs in addition to the lower more laid back lounge and ottoman shown here. It sure looks like a comfortable way to relax by the pool and is compared to a cocoon that encompasses you after a nice dip in the pool.