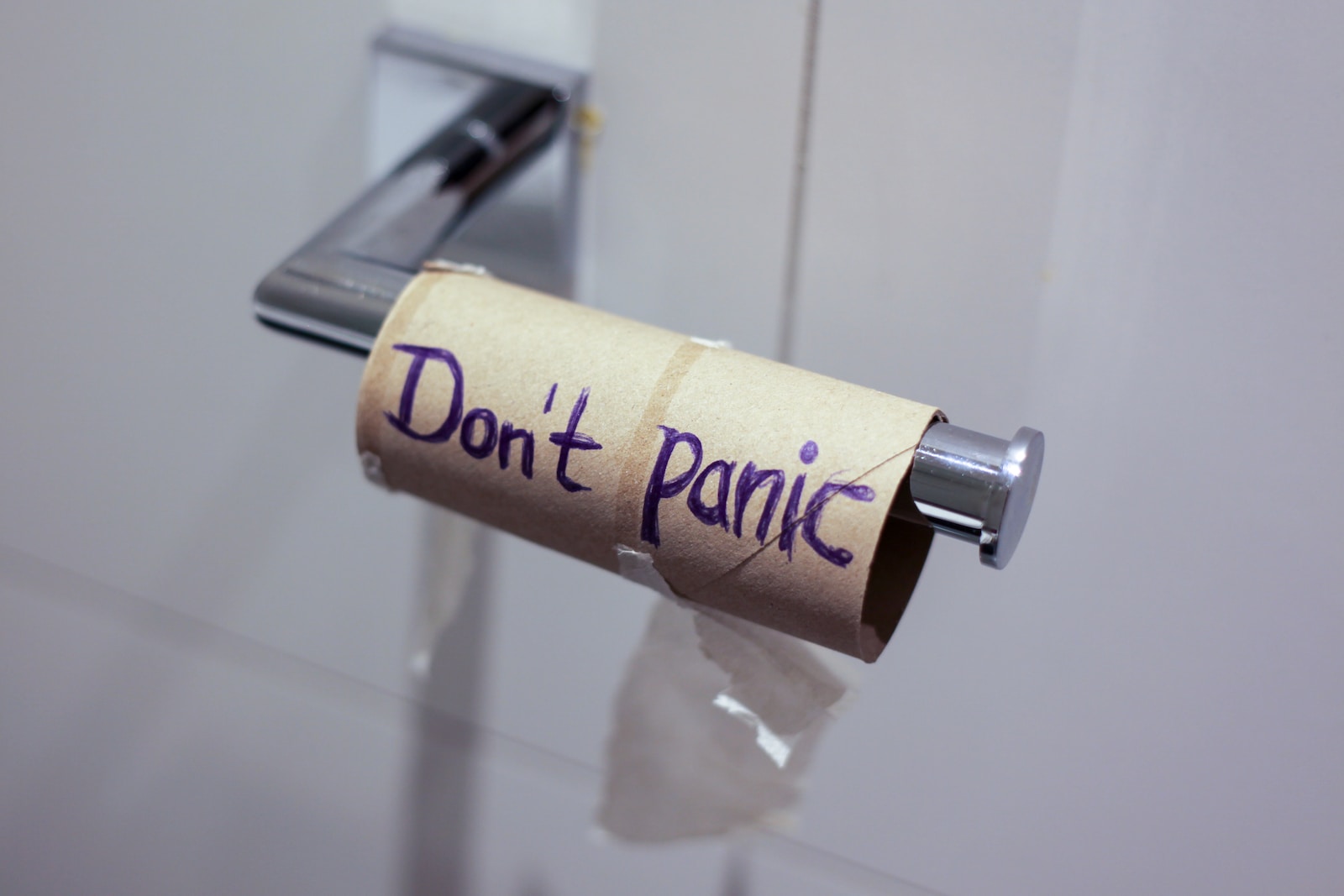 I understand the importance of proper toilet venting for a safe and pleasant bathroom experience. But what if you don't have a vent installed?
Don't worry; options are still available to ensure your toilet is properly vented. This article will explore various toilet venting options, including basic and DIY solutions, and provide troubleshooting tips for common venting issues.
What Is Toilet Venting and Why Do It
In plumbing systems, venting a toilet refers to installing a vent pipe to ensure proper functioning and optimal toilet performance. The vent pipe is connected to the drain pipe, allowing air to enter the system and equalize pressure, thereby preventing water from being siphoned out of the trap and maintaining a smooth flow of waste through the pipes.
By venting a toilet, unpleasant odors are effectively eliminated, and the risk of blockages and gurgling noises is significantly reduced, ultimately enhancing the overall efficiency and longevity of the toilet system.
Key Takeaways:
Proper toilet venting is necessary for a safe and odor-free bathroom.
Various toilet venting systems, including conventional, wet, and air admittance valves, are available.
According to plumbing codes, the necessary requirements for toilet venting include slope, pipe diameter, and distance from fixtures.
Maintaining and cleaning your toilet venting system is essential for longevity and efficiency.
DIY enthusiasts can implement creative toilet venting solutions for small spaces, such as compact venting systems and wall-mounted vents.
Understanding the Importance of Toilet Venting
Sewer gases can build up in the bathroom without proper ventilation, leading to unpleasant odors and potential health hazards. Not quite as bad as the need to unclog a blocked toilet, but more annoying as the smell is there permanently.
Toilet vents are designed to allow these gases to escape, preventing them from seeping into the bathroom or other parts of the home. The venting system also helps maintain proper pressure within the pipes, allowing waste and water to flow smoothly and efficiently.
When a toilet is not properly vented, various issues can arise. These include slow draining, clogs, and gurgling sounds in the pipes. Additionally, inadequate venting can lead to the buildup of dangerous gases such as carbon monoxide and methane, which can pose health risks to homeowners.
Overall, understanding the importance of toilet venting is crucial for maintaining a safe and healthy bathroom environment. Homeowners can prevent plumbing problems and ensure a comfortable and odor-free bathroom experience by ensuring proper ventilation.
Types of Toilet Venting Systems
It's important to understand that different types of toilet venting systems are available. Each system has its own unique characteristics, advantages, and disadvantages. Choosing the right system for your bathroom depends on various factors, such as the layout of your plumbing fixtures, the size of your bathroom, and your local building codes.
Conventional Venting Systems
Conventional venting systems are the most common type of toilet venting. They work by extending a vent pipe through the roof of the building. When you flush the toilet, the wastewater flows through the drain, and the vent pipe allows air to flow in and out of the system. This prevents air pressure from building up, ensuring water flows smoothly through the pipes.
Conventional venting systems require significant space, as the vent pipe needs to be extended through the roof. This can be problematic in small bathrooms or buildings with limited roof space. Additionally, conventional venting can be expensive to install, and repairs to the vent pipe can be challenging.
Wet Venting
| Pros | Cons |
| --- | --- |
| It can be less expensive than traditional venting systems | It may be more difficult to install than traditional venting systems |
| Can be less expensive than traditional venting systems | It can save space compared to traditional venting systems |
| Can limit the number of vent pipes required | Requires careful planning to avoid drain and vent interference |
Wet venting is a system that combines the drain and vent pipes into one single pipe. This can save space and reduce the number of vent pipes required. However, wet venting requires careful planning to avoid interference between the drain and vent pipes. Wet venting may not be legal in all areas due to code restrictions, so check with your local building department before choosing this option.
Air Admittance Valves
| Pros | Cons |
| --- | --- |
| Can save space compared to traditional venting systems | May not be legal in all areas due to code restrictions |
| It may not be legal in all areas due to code restrictions | May not be suitable for all plumbing systems |
| Easier to install than traditional venting systems | May require regular maintenance to ensure proper functioning |
Air admittance valves are a relatively new option for toilet venting. These valves are installed on the drain pipe and automatically open when wastewater flows through the pipe. This allows air to flow in and out of the system, preventing air pressure from building up.
Air admittance valves can save space, reduce installation costs, and are easier to install than traditional venting systems. However, they may not be legal in all areas due to code restrictions and require regular maintenance to ensure proper functioning.
Basic Toilet Venting Options
When it comes to toilet venting, there are two basic options: traditional venting and alternative venting. The traditional method involves running a vent pipe through the home's roof. This allows for proper airflow and helps prevent sewer gases from entering the home. However, this method can be more challenging and expensive, especially if you need to install a new vent pipe.
Alternatively, you can use an exterior wall for venting, which is more affordable. This method involves running the vent pipe through an exterior wall and connecting it to a vent cap. While it may not be as effective as traditional venting, it can still provide adequate ventilation for your bathroom.
Note: It is important to consult with a licensed plumber to determine the best venting option for your specific plumbing system and local building codes.
Benefits of Air Admittance Valves
If you want a more efficient and cost-effective toilet venting solution, air admittance valves (AAVs) may be great. AAVs are mechanical devices that regulate the air pressure in plumbing systems, allowing air to flow in and out as needed to prevent backflow and sewer gases.
One of the major benefits of AAVs is their ease of installation. Unlike traditional venting systems, AAVs do not require any complicated vent pipes or roof penetrations, making them a quicker and more affordable solution. They can be installed almost anywhere in the bathroom, including in walls and under sinks.
Another advantage of AAVs is their low maintenance requirements. They do not need to be cleaned or serviced as often as traditional venting systems and are less prone to clogging or blockages. This can help save time and money on repairs and replacements over time.
AAVs are also popular for homeowners who want to maximize their available space. Because they do not require as much room as traditional vent pipes, AAVs can be installed in small bathrooms or in areas with limited ventilation options. This can help improve the overall aesthetic of a bathroom while still ensuring safe and effective toilet venting.
In addition, AAVs are a great option for those concerned about environmental impact. They use less water than traditional venting systems and can help reduce energy consumption by eliminating the need for fans or other ventilation equipment. This makes them a more sustainable option for those who prioritize eco-friendliness.
Overall, air admittance valves offer a range of benefits to homeowners looking for a reliable, efficient, and cost-effective toilet venting solution. Whether you are building a new home or renovating an existing bathroom, consider the advantages of AAVs for optimal ventilation and improved quality of life.
Meeting Toilet Venting Requirements
Proper toilet venting is critical for a safe and odor-free bathroom, but it's also important to comply with plumbing codes. Plumbers and DIY enthusiasts must pay attention to the specific requirements for toilet venting to ensure that the system works as intended.
The slope of the vent pipe must be at least 1/4 inch per foot and the diameter of the pipe should be at least 1 1/2 inches. The distance between the fixture and the vent depends on the pipe size and the slope of the pipe. For example, a 2-inch pipe with a slope of 1/4 inch per foot can serve a distance of up to 8 feet.
If the vent pipe is too short or the diameter is too small, the toilet may not drain properly, leading to clogs and other issues. Conversely, if the pipe is too long or the diameter is too large, it can cause excessive noise or even siphon water from nearby traps. Following the plumbing codes ensures that your toilet venting system is up to par and prevents potential problems.
Troubleshooting Common Venting Issues
Proper toilet venting is crucial for keeping your bathroom safe, clean, and odor-free. However, venting issues can still arise even with the best-designed system. Here are some common problems with toilet venting and tips for troubleshooting them.
Gurgling Sounds
Do you hear gurgling sounds when you flush the toilet? This usually means that the vent is partially blocked. Check the toilet bowl and sink drains to ensure they are not clogged. If that doesn't fix the problem, it could be a sign of a more serious issue, so it's best to call in a professional plumber.
Slow Draining
If water drains slowly from your toilet bowl or sink, it could indicate a clogged vent. Check the vent pipe on your roof to see if it's blocked by debris or leaves. If so, clear the blockage and see if that fixes the problem. If the issue persists, you may need to hire a plumber to solve the problem.
Foul Odors
Foul odors can be a sign of poor ventilation. Ensure the vent pipe is not partially blocked and the air admittance valve works correctly. Using an odor-neutralizing product can also help eliminate bad smells.
You can maintain a clean and odor-free bathroom by troubleshooting common issues with your toilet venting system. However, if problems persist, it's always best to seek professional help from a licensed plumber.
Improving Toilet Ventilation for Odor Control
While proper toilet venting is key to eliminating odors, there are additional methods you can use to improve ventilation and create a fresh-smelling bathroom. One effective way to enhance ventilation is by using exhaust fans. These fans draw air out of the bathroom, helping to remove moisture and unpleasant odors that can linger after toilet use.
To maximize your exhaust fan's effectiveness, ensure it is vented to the outside of your home. This ensures the air is completely removed from the bathroom, rather than circling around it. Additionally, consider upgrading to a fan with a higher CFM rating to remove air more quickly and efficiently.
Natural ventilation techniques can also be effective. Simply cracking a window or using a bathroom skylight can help introduce fresh air into the bathroom and reduce odors. However, this method may not suit all climates or areas with high pollution levels.
Another option for odor control is the use of odor-masking products. While these products do not remove odors, they can help to mask them and create a more pleasant bathroom environment. Many varieties, including sprays, candles, and plug-ins, are available, so experiment to find the best product.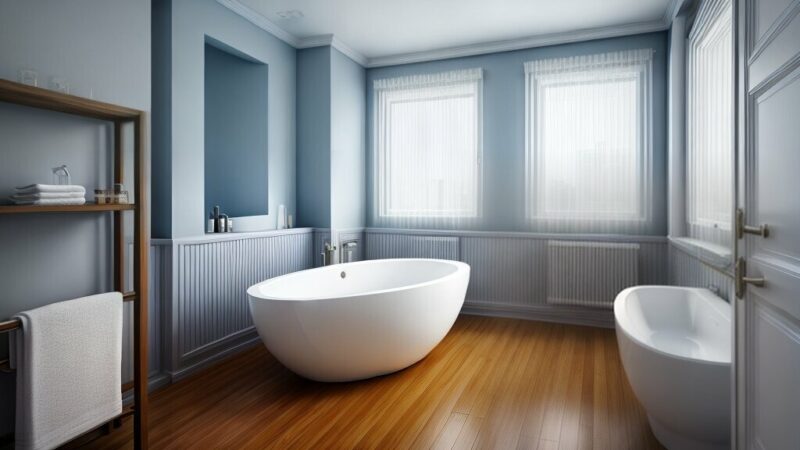 Pro Tip: If using odor-masking products, be sure to choose ones that are safe for pets and children, and avoid overusing them, as this can create an overwhelming scent.
DIY Venting Solutions for Small Spaces
Finding the right toilet venting solution can be challenging if you have limited space or a tight budget. Fortunately, there are several DIY options available that can help you achieve effective venting in small spaces without breaking the bank.
One option is a compact venting system, which utilizes a smaller diameter pipe and can be installed in tight spaces. These systems are typically designed for use in smaller bathrooms or spaces where a conventional venting system is not feasible.
| Pros | Cons |
| --- | --- |
| Can be installed in tight spaces | May not be effective in larger bathrooms |
| Requires less material | May not meet plumbing code requirements |
Another option is to use a wall-mounted vent. These vents are installed directly on an exterior wall, allowing for proper ventilation without needing a roof vent. This can be a great option for bathrooms on the first floor of a home or in a basement.
| Pros | Cons |
| --- | --- |
| Does not require a roof vent | May require additional ventilation to prevent moisture buildup |
| Easy installation | May not meet plumbing code requirements |
Finally, if you are looking for a low-cost solution, you can use PVC pipes and fittings to create a custom venting system. This option requires some DIY skills but can offer a custom solution that meets your needs.
Regardless of which DIY solution you choose, ensuring that your venting system meets plumbing code requirements and is properly installed is important. If you are unsure about the best option for your space, consult a plumbing professional to ensure your bathroom is safe, functional, and properly ventilated.
The Future of Toilet Venting
As technology advances, toilet venting systems will likely become more efficient and eco-friendly. One potential development is using smart sensors to monitor the airflow in the bathroom and adjust the ventilation system accordingly. This could improve energy efficiency and reduce noise pollution in the home.
Another potential innovation area is using renewable energy sources to power toilet vents. Solar or wind power systems could provide a more sustainable solution for homeowners looking to reduce their carbon footprint.
Advancements in materials science could also lead to the development of more durable and long-lasting venting systems. This could reduce the need for frequent repairs and replacements, saving homeowners time and money in the long run.
Environmental Considerations in Toilet Venting
As a society, we are becoming more aware of our actions impact on the environment. This includes how we design and maintain our homes and plumbing systems. Regarding toilet venting, several eco-friendly options can help reduce our overall environmental footprint.
One way to promote sustainability in toilet venting is by using renewable energy sources. Solar-powered vents, for example, can help reduce reliance on traditional energy sources and lower greenhouse gas emissions. Additionally, low-flow toilets and water-saving features can be incorporated into venting systems to help conserve water and reduce waste.
Another consideration is the material used in venting systems. Choosing materials that are recyclable or made from sustainable sources can help reduce the overall environmental impact.
Regular maintenance and repairs to the venting system can help prevent leaks and minimize water waste, ultimately reducing the environmental impact.
Ensuring Proper Toilet Venting Maintenance
Regular maintenance is crucial in keeping your toilet venting system functioning properly. Neglecting maintenance can lead to problems such as odors, clogs, and even potential health hazards. Here are some tips for ensuring proper toilet venting maintenance:
Inspect regularly: Regular inspections of your venting system can help identify potential problems before they escalate. Check for any wear and tear, cracks, or leaks and address them immediately.
Clean regularly: Over time, debris and buildup can accumulate in the venting system, affecting its ability to function properly. Schedule regular cleaning by yourself or a professional to ensure that the venting system remains clear and free of obstructions.
Address repairs promptly: If you notice any issues with your venting system, such as foul odors or slow draining, address them promptly. Ignoring these problems can lead to more serious issues down the line.
Stay current with regulations: Plumbing codes and regulations regarding toilet venting can change over time. Stay informed about updates to ensure your venting system remains compliant and safe.
By following these tips, you can help ensure the longevity and efficiency of your toilet venting system, promoting a safe and odor-free bathroom environment for years to come.
Troubleshooting Tips for Toilet Venting Problems
When it comes to toilet venting problems, a variety of issues can arise, from gurgling sounds to slow draining or foul odors. Here are some troubleshooting tips to help you identify and resolve these issues:
Gurgling sounds: If you hear gurgling sounds coming from your toilet, it may indicate a blocked vent pipe. Try flushing the toilet and listening for gurgling sounds in other nearby fixtures. If you hear the sounds in other fixtures, it's likely a blockage in the drain system. If the sounds are only coming from the toilet, the vent pipe may be blocked, and you'll need to clear it.
Slow draining: A slow-draining toilet could be caused by a clog in the toilet trap or a blocked vent pipe. Start by using a plunger to clear any blockages in the trap. If that doesn't work, try clearing the vent pipe.
Foul odors: If you're noticing unpleasant odors coming from your toilet, it could be caused by a dry trap. To fix this, pour water down the drain to replenish the trap's water seal. If the odors continue, check the vent pipe to ensure it's not blocked.
Leaks: If you notice water leaking from your toilet's vent pipe, it could be caused by a damaged seal. Inspect the seal and replace it if necessary.
Inadequate venting: If your toilet isn't vented properly, it can cause various problems, including slow draining, gurgling sounds, and unpleasant odors. Consult a professional plumber to assess your venting system and make necessary repairs or upgrades.
When in doubt, it's always best to consult a professional plumber to help diagnose and resolve any toilet venting problems. With their expertise and experience, they'll be able to provide a thorough assessment and ensure that your venting system is working properly.
Conclusion
In conclusion, toilet venting is essential to any bathroom plumbing system. Proper venting ensures the safety and comfort of occupants by eliminating foul odors, preventing sewer gases from entering the home, and promoting efficient drainage.
With various toilet venting options, homeowners can choose a system that meets their needs, budget, and space requirements. Following plumbing codes and regulations when installing or maintaining toilet venting systems is crucial to ensure compliance and safety.
Regular maintenance and prompt repair of any venting issues can add years to the life of a venting system and prevent costly repairs in the long run. As we look to the future of toilet venting, we expect to see continued advancements and innovations to improve energy efficiency, sustainability, and convenience.
Adopting eco-friendly venting options can promote environmental conservation and reduce the carbon footprint. For those facing toilet venting problems, the troubleshooting tips provided in this article can help diagnose and resolve common issues.
If in doubt, it is always best to seek the help of a professional plumber to ensure proper repairs and maintenance. Overall, toilet venting may not be the most glamorous aspect of bathroom design and functionality, but it is undoubtedly crucial. By understanding the importance of proper toilet venting systems and adopting the appropriate solutions, homeowners can enjoy a safe, odor-free, and comfortable bathroom experience.
FAQ
Q: What is the importance of toilet venting?
A: Toilet venting is necessary for a safe and odor-free bathroom. It allows for proper air circulation, preventing the buildup of harmful gases and unpleasant smells.
Q: What are the types of toilet venting systems?
A: Conventional venting systems, wet venting, and air admittance valves exist. Each system functions differently and has its own pros and cons.
Q: What are the basic toilet venting options?
A: The traditional venting method involves extending a vent pipe through the roof. Alternatively, an exterior wall can be used for venting. These are the most commonly used options.
Q: What are the benefits of air admittance valves?
A: Air admittance valves are easy to install and maintain, effectively preventing sewer gas backflow. They are a popular choice for many homeowners.
Q: What are the requirements for toilet venting?
A: Toilet venting must meet specific requirements, including the necessary slope, pipe diameter, and distance from other fixtures, as plumbing codes dictate.
Q: How do I troubleshoot common venting issues?
A: Common venting issues such as gurgling sounds, slow draining, and foul odors can be resolved by implementing troubleshooting tips and techniques.
Q: How can I improve toilet ventilation for odor control?
A: Exhaust fans, natural ventilation techniques, and odor-masking products effectively improve toilet ventilation and control odors.
Q: What are some DIY venting solutions for small spaces?
A: DIY enthusiasts can explore compact venting systems, wall-mounted vents, and other creative solutions that are suitable for small spaces and limited budgets.
Q: What does the future hold for toilet venting?
A: The future of toilet venting may involve advancements in technology and emerging trends that could improve the efficiency and effectiveness of venting systems.
Q: How can toilet venting be more environmentally friendly?
A: By considering eco-friendly venting options, such as using renewable energy sources and incorporating water-saving features, toilet venting can promote sustainability and reduce environmental impact.
Q: How do I ensure proper toilet venting maintenance?
A: Regular inspections, cleaning techniques, and prompt repairs are essential for maintaining and keeping toilet venting systems in good working condition.
Q: What troubleshooting tips can help with toilet venting problems?
A: This section provides a comprehensive list of troubleshooting tips to address common toilet venting problems, including when to attempt DIY fixes and when to call a professional.
Related Articles: