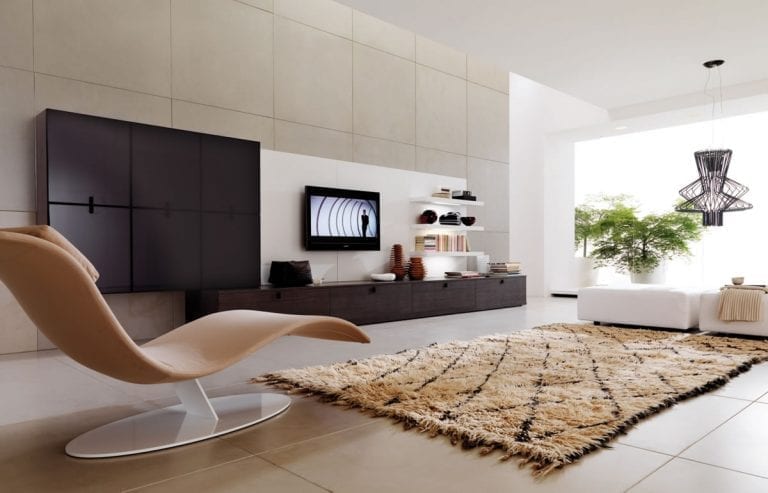 Living Room Furniture Ideas
We've got a big treat for you today in terms of inspiration because we're showing off living rooms with a lot more than traditional styles. Instead, we're sharing a list of comfy, yet detailed spaces full of design-worthy appeal and perfect details.
From contemporary couches to coffee tables that speak of the artist whom designed them, this list is sure to inspire and delight your decorating senses. Let's take a peek and brainstorm on what your next move will be in sprucing up your home with these great designer living room furniture ideas!
Kennedee sofa by Jean-Marie Massaud
This sofa is sleek, clean and could be used in a variety of ways around the house, including in your home office. You'll have the perfect foundation for transforming and creating a room that speaks of your sophistication and cultured ways.
Light colored accents, textures and several pieces of artwork around the room make this living room a designer's dream finish.
Swivel Charis with Low Backs
Those chairs are more than just accent seats, they swivel too! This subtle and easy space has a charming and welcoming appeal with its monochromatic cream color and plusher rug choice. The pop of plum in the corner highlight the area just right, but those chairs, they're the shining star of the room bringing in a more interesting take on the classic accent chair.
Small designer living room furniture ideas
Take a good look at this coffee and side table pair. They're got a two-tone finish in classic black and white, which you can never go wrong with, and the shape is a more contemporary, fashion-forward look than the traditional, wooden and rectangle pieces we see throughout a variety of family homes.
Paired with the fun-shaped accent chair and sofa, this room looks functional but also quite stylish and unique as well.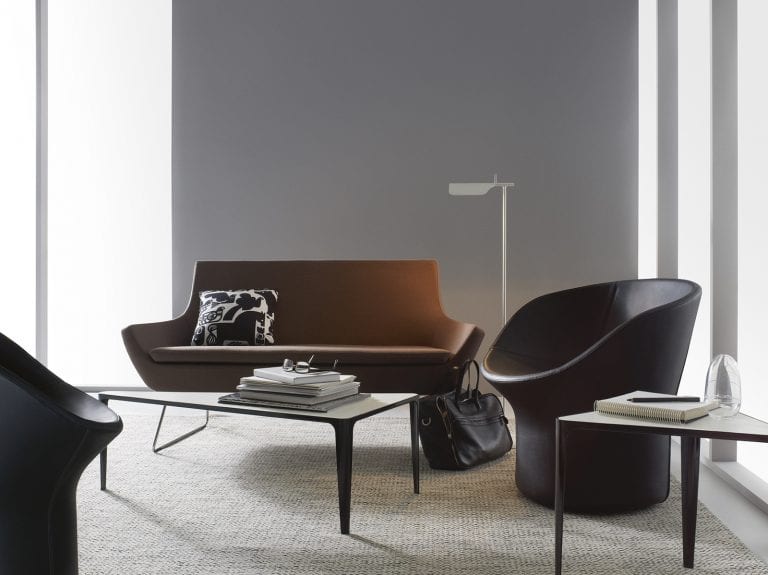 Inspiring living room designs
We are loving this light and bright living room, and we're loving how these funky, black accent chairs brings about a midst of mystery and beautiful contrast as well. Again, this seating duo takes the typical accent chair and turns it over on their heads by adding a mixed material, trending style and a gorgeous, sloping shape.
They're a piece of art in and of themselves.
Designer living room furniture ideas
A chaise lounger doesn't have to be Victorian-inspired in style or covered in an outdated, thick fabric. Instead you can take the look of a lounger and turn it into something more modern and chic, which is what the designer of this beauty did.
The cream and white tones make it functional and it blends into a variety of rooms with a variety of colors, but the shape is posh, elegant and still very comfortable.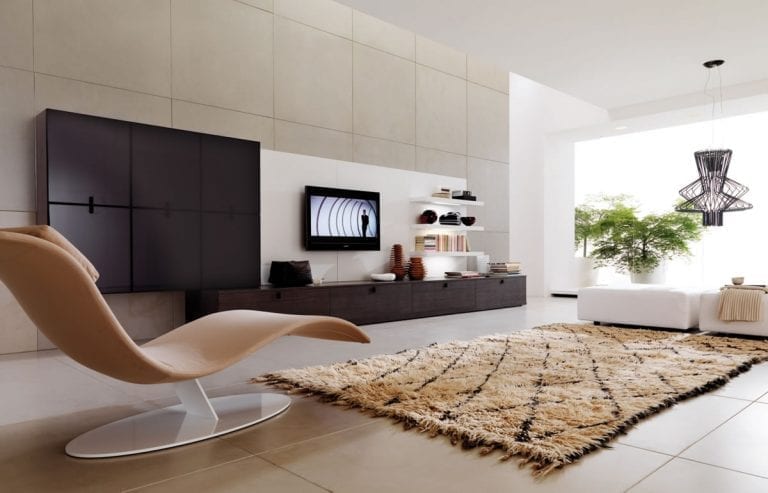 Modern living room furniture with a touch of red
Overall, this design has a more traditional style. The combination of red, white and black makes it a more fashion-forward, contemporary design but the shape of the sofa, love seat and coffee table choices make this is a fabulous place for the family to enjoy.
It's cozy and welcoming, but detailed in smart ways for functional finishes as well as very stylish impressions.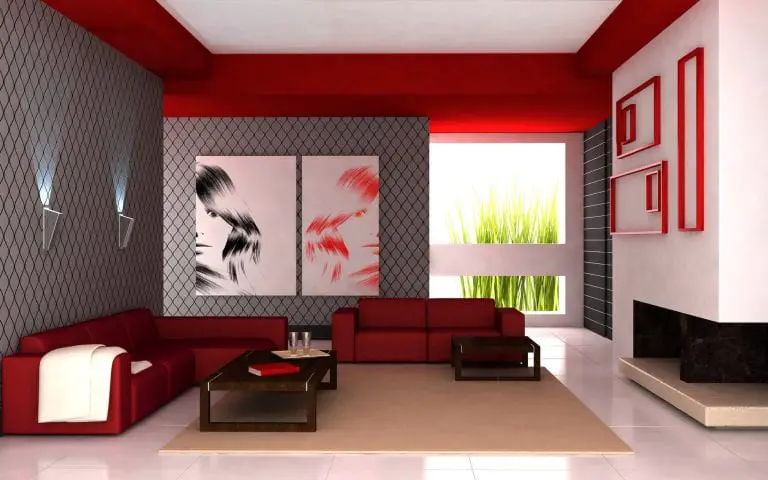 Mirror with built in TV
The star of this room is the glass wall mirror hung front and center. It's grand, it's luxurious and the shine creates the illusion of more space and natural lighting. But we've also got to notice the comfy lounger, dresses in a trendy heather gray tone, as well as the industrial floor lamp that adds a bit of rugged, masculine energy into the space.
Stunning gray brown modern living room design
We'll step away from our love of modern style to show off this gorgeous bohemian-inspired, eclectic living space. From the woven-styled sofas to the "World Market" flavored colors and patterns, this room would be incredibly fun to decorate and accessorize.
The darker tones work because of the luxury of large windows and French doors, but those couches have such a great shape and design, you really couldn't go wrong in its surroundings.
Contemporary living room design with stairs
First we've got to bring notice to that awesome chandelier full of artistic vision and beauty. Not only is it a functional light fixture but it acts as the room's focus and artsy detail. The room itself has a great mix of textures and beautiful furniture that not only seems welcoming for relaxing but stunning in sharp lines and modern style.
Even though they're dressed in a more traditional, chocolate tone, the shape of the accent chairs and sofa keep up with the overall vibe of the home.
Sectional Sofa Layout in Living Room
We are big fans of rooms that have a light and bright foundation. And we're even bigger fans of rooms that have interesting contrast placed around the space. The charcoal furniture that highlight this living room create a depth and interest that otherwise wouldn't be there.
We also love the tufted, retro modern look of this large sofa, paired with its palette counterpart and interesting, hipster accent chair.