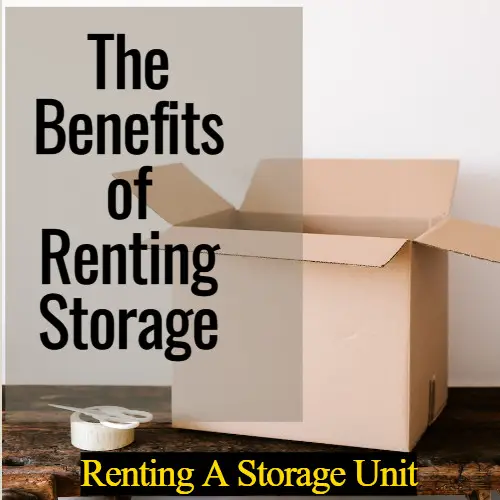 Renting Storage During International Relocation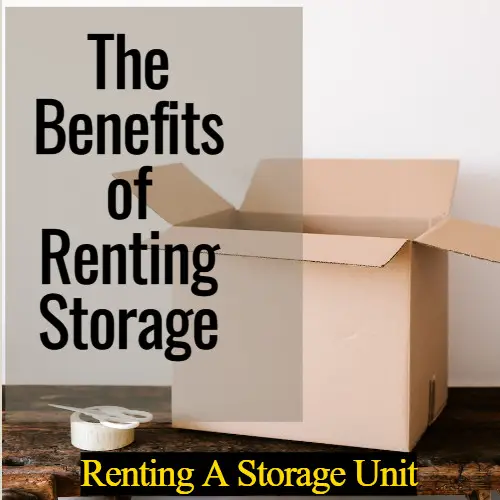 If you have ever dreamed about moving to London in the summer, you certainly haven't considered moving your couch, too. It is lovely to daydream, but things become real when you face an upcoming international relocation.
Moving abroad is a complicated process. There are multiple steps you have to take before you wake up in London one morning. Organize the relocation so the timeline is flawless as you will have a limited chance of changing the date of your move.
With any type of relocation, it is better to plan. One question that might pop at the beginning of the planning process is where to put your stuff when you are abroad. That is when you should think about renting storage during international relocation. If you feel reluctant about the idea, find out what some benefits are.
Renting storage can make your relocation easier
When renting a storage unit, people usually do it for extra space. However, you may need to rent a storage unit when moving, too. Whether it is a local or even an international relocation, you can put your belongings in a safe place until you need them.
Imagine you are moving abroad for six months to do an internship. You have your plane tickets all lined up and ready to use. But you haven't thought about where you should put your bedroom furniture. You can't take it with you on the plane, that is for sure. You have just bought your bed and don't want to sell it or give it away.
The solution would be to put it in storage until you return or figure out what to do with it. Storage unit prices are almost always lower than apartment rent, so financially, it is a more acceptable option.
Getting a storage unit when moving is a brilliant idea
A storage unit is a good idea, even if you don't know when you are coming back. It is not only for those who plan to live abroad for a short period. If you are moving to another country to pursue a career or live there permanently, you might not have enough time to organize the transport of all your stuff.
You may need to transfer some of your belongings gradually, depending on many factors. It would be better to have a safe place to keep your things in this situation. Renting storage during international relocation can help you transition to your new home a lot easier.
With the bit of financial burden of paying rent, you can buy yourself a piece of mind. It would help you know that your beloved home theater system is safe and sound, waiting for you to ship it over.
Safety and security should be your top priorities when renting storage during relocation
Because you won't be making many visits to your storage unit, it is best to look for one with a sound security system. You will leave some of your most precious belongings, and it is perfectly normal to want them safe.
Many facilities offer different surveillance systems. For starters, you can be given an option to change the lock and have your key. Some even have a guard employed to make sure the maximum safety of your things.
It would be best to opt for advanced smart security systems on the premises for high-end and expensive household items.
If you won't be putting anything of value in storage, you might choose a traditional facility. You might prefer your rent price to be lower than paying extra for security cameras. Either way, it is advisable to think about having insurance, too.
Insurance is always a good idea
Whether you chose a more simple storage facility or the one with high-end security cameras, invest in insurance. Some moving companies that rent storage units will encourage you to buy insurance, too.
That is an excellent option, as it would simplify things a lot and let you worry about some other stuff on your moving checklist. Be aware that this type of insurance prevents moving companies from having the liability of damaged or lost items within their storage facility.
Another option is your standard homeowners' insurance policy. There might be an option to use this policy to cover the things you're putting in the storage unit. If you cannot find such a clause, you can always contact your insurance provider to ask for a new one in your existing policy.
This type of specialist insurance can be very convenient to have, especially if you store some rare household items.
You can store rare possessions in your storage unit
There are undoubtedly many benefits of renting storage during international relocation, but keeping your things safe while you are away is at the top. If you have found a storage facility that meets your requirements security-wise and have purchased insurance, you are golden.
You can now store even some unusual items in the storage unit. Keep in mind that there are even special boxes and containers for your stuff. Many facilities control the climate of their units, making them suitable for different sensitive things. Suppose you have some temperature or humidity-sensitive stuff you'd like to hold on to while abroad.
So, if you are moving from the USA to the UK, but your precious belongings will have to wait a bit until they can join you, renting storage is your best option. That way, you will be sure everything is in perfect order until you organize a safe transfer of your possessions to the UK.
And another thing you should consider is the size of the unit you need. For huge items like a fishing boat, look for square footage as that should also be available.
Wonder if there are items you should not put in a storage unit
When planning your international move and thinking about putting some of your stuff in storage, know one thing. Certain items are not suitable for keeping in a storage unit. Some are even inadmissible and not allowed. Here are some items you shouldn't keep in your storage unit:
Food: You should not keep any food in your storage unit. You will be gone for a long time probably, and food goes bad, especially if not in particular conditions. Also, it will attract pests.
Plants: Don't put your plants in storage. Plants need light and nourishment and won't survive locked up. Think about giving it away or selling it. You can store your plant pots, though.
Guns: You shouldn't keep any firearm in the storage unit. However, check with the moving company or the storage provider, so special conditions apply.
Jewelry: Even though you might find a storage facility that allows keeping gold jewelry, don't keep it in there.
Packing your belongings for storage should be done right
There is almost an art to properly stacking boxes in a storage unit. The key is to adequately use the space and put as many items as you need. You should calculate your storage size and plan how to fill it efficiently.
An excellent piece of advice for large furniture like your dining room credenza is to dismantle it to save space. You should place smaller items in boxes or plastic containers. It would help if you labeled each box or plastic bin, so it is easier for you to know where they are.
Stacking boxes one on top of the other will save you much space. In the back, put the stuff you won't need so soon. In the front, put items you think you will use shortly. You want some room left to maneuver, as well. A well-organized storage unit now will save you much time later.
There are financial benefits of renting storage while relocating
Renting a storage unit, whether it be self-storage or full-service storage, can be affordable. If you look at apartment rent prices and compare them with storage rent, you will quickly get the idea.
Storage units come much cheaper, especially if you opt for an out-of-town facility. As you won't be loading or unloading your stuff frequently, the location might not be one of your top concerns.
As you will be gone for a while, you might get a special price or a discount from the storage provider. The longer the rental, the better the chance for negotiating a more favorable price. Some moving companies and storage providers offer moving truck rental free.
They may offer unloading equipment or even help with heavy items like your hot tub. Remember that not all facilities provide such service, so check in advance when booking your storage unit.
Do you need a storage unit?
Renting storage during international relocation is not mandatory. However, if you want your move to be easy, well organized, and stress-free, do it. Choose a space and facility that best suit your needs and requirements. Remember that you will not be there to check on your stuff occasionally, so opt for places with security systems.
Pack your things with the utmost care and stack your boxes and containers to use the space most effectively. Budget your expense of renting a storage unit and search for affordable options within your budget. Stay safe and keep your belongings safe.