Fashion Designers Who Also Create Furniture
Furniture making is a 30 billion dollars global market and a market where everyone would like a piece, especially fashion designers. Being already famous for the clothing and perfumes they create, its relatively easy for famous brands to enter the furniture market and usually become an instant success especially in the contemporary furniture and luxury furniture design area.
In today's economy, there are many people out there that have money to burn and like nothing more than to fill a multi-million dollar mansion with furnishings from all of the top fashion designers.
For this kind of consumer many doors are opened, mostly because they are less concerned about the cost, and more concerned about achieving the style they are after. They want to make sure their space stands out from what others are doing, which can be done many ways by a talented interior designer, but nothing says exclusivity like branded fashionable furnishings made by their favorite fashion designers.
Fashion designers have massive followings and are already famous for the clothing and perfumes they create, so it is relatively easy for famous brands to enter the furniture market and usually become an instant success especially in the contemporary furniture and luxury furniture design area.
With today's social media it is very easy for top brands to put new pieces of furniture straight to the front of the line, or even create a frenzy for older furnishings that are fashionable and in big demand.
Calvin Klein, Fendi, Roberto Cavalli or Armani are only a few of the most recognized fashion designers that we would like to feature in this article. They have emerged on the furnishings and accessories market and reflect an aesthetic sensibility similar to their sister labels. The Versace Bubble Sofa. Was 18,000 starting price in 2010. What price now in 2019?
Jazz by Armani Casa that is featuring a unique design and is a fine piece of contemporary art and style. The cabinet has stylish doors from mixed veneers that are merged in an exclusive way to offer an attractive and cool effect for a limited edition piece.
All images belong to their respective owners.
Calvin Klein Bed
Calvin Klein furniture features clean, sleek lines same as his fashion collection. His furniture pieces are simple, sleek and elegant, and clearly, fit for people who enjoy furnishings without excesses. At the same time, similar to the fashion area, Calvin Klein furnishings are probably some of the most affordable.
Louis Vuitton Beauty
Launched in the 1800s as a luggage manufacturer, the Louis Vuitton brand wasn't until 1997 that entered the fashion world where it was an instant success. Back in 2012, the company entered the furniture world. Their designs are addressed to a luxury and open-minded market, usually being very expensive and with an unusual contemporary look.
Diesel Kitchen Design
When talking about Diesel as a fashion brand, you're probably expecting to talk about jeans, sunglasses or perfumes. Would never cross your mind that they decided to design kitchen furniture and accessories. The Diesel Social Kitchen focused on simple silhouettes with special attention paid to warm and textured materials.
Just a few words will never be enough to describe these famous designs, enjoy the rest of pictures below that contain, in order: the Galileo Table by Fendi, Loewe furniture collection, Paul Smith chairs, Ralph Lauren desk, the Roberto Cavalli bedroom collection and last but not least, the Versace sideboard and decide for yourselves which ones are cool enough to be shared.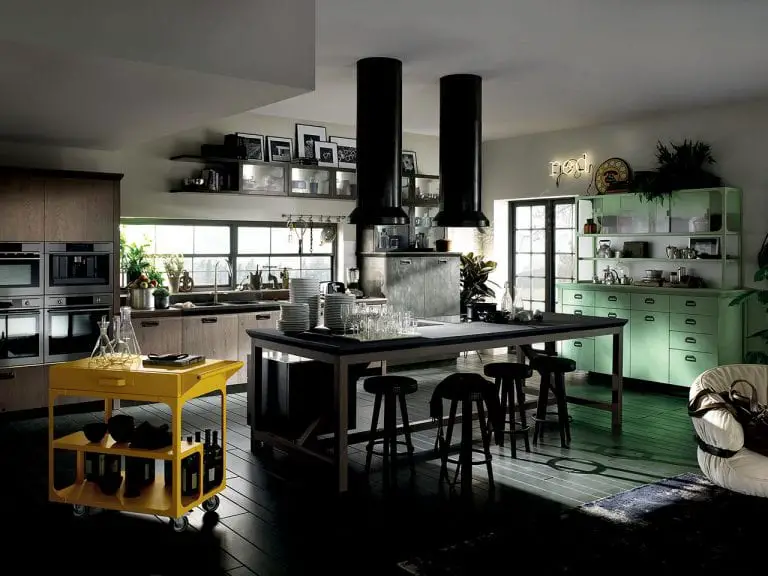 Galileo Table by Fendi
Loewe Furniture Collection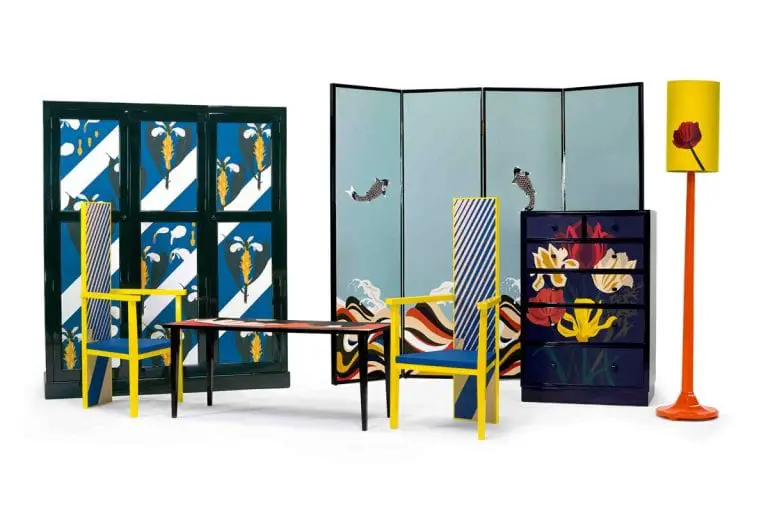 Paul Smith Furniture
Roberto Cavalli Bedroom Furniture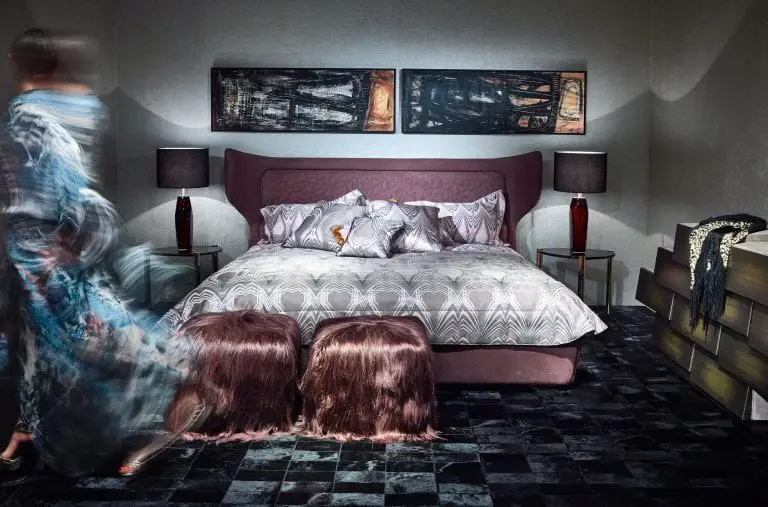 Versace Furniture Design Sideboard
Armani Casa Furniture
Armani Casa contemporary furniture is something you want to keep in plain view but if you must break up the setting they have some Wonderful Room Dividers that do justice to the rooms you are dividing. The three room dividers shown here are a perfect compliment to the Armani Casa collection of contemporary furniture which is everything you would expect from a name like Armani.
First the Tudor is an eye catching and sophisticated screen with three panels in wood with geometric openwork and covered in gold leaf. The Tudor allows for a differentiation of area yet an open look as well. 60x135H cm Second we have the Winchester 1 Screen with two, three or six panels.
Winchester is available in pickled light oak, brown oak or covered in silver spatula-applied stucco. The Winchester 2 is a half height version perfect for a lower room partition that won't block the view of adjoining areas.
The third room divider is the Radetzcky which is a black lacquer panel screen, with ecru and brass color fabric that offer a uniqueness to each panel and a little texture to your room. Radetzcky is made up of three units, each measuring 60x4x180H cm.
Osaka Canopy Bed
When a name like Armani is involved, be prepared for some really stunning designs. Armani Casa does not disappoint the lovers of fine home furnishings who have a discerning taste and demand the ultimate in contemporary furniture.
The two beds shown here have completely contrasting themes, yet a universal "zen" like quality that offers a crisp clean addition to modern architecture. The Osaka four poster bed with upholstered headboard and frame, comes in brown oak, grey oak, or sucupira for a distinctly Asian theme.
The upholstered headboard can be dismantled, all the covers removed, and is available in leather or in various fabrics from the collection. The canopy is made in silk taffeta, inserted laterally in the frame, and can be removed in full for a change of pace.
The Osaka canopy bed is available in King or California King while the Omega platform bed is available in King, California King, and Queen sizes. You must see the entire Armani Casa collection, beware the stuff isn't cheap!!
Image
Title
Price
Prime
Buy

Top

Top

Pulaski Modern Industrial Metal and Leather Aviation Accent Arm Chair

Prime

Eligible

Take a Look

Top

Pulaski Handmade Aviation Accent Chest, Medium, Black

Prime

Eligible

Take a Look

Top

Butler Specialty Company Midway Aviator Living Room Coffee Cocktail Table - Silver/Gray

Prime

Take a Look

Top

ACME Brancaster Desk - 92190 - Aluminum

Prime

Take a Look

Top

Safavieh Safavieh Home Collection Aviator Desk, Silver

Prime

Eligible

Take a Look

Top

Best Choice Products Modern Faux Leather Convertible Futon Sofa Bed Recliner Couch w/Metal Legs, 2 Cup Holders - Brown

Prime

Take a Look

Top

Minka-Aire F844-DK Light Wave 52" Ceiling Fan with LED Light and Remote, Distressed Koa

Prime

Take a Look

Top

Hand-Hammered Aviator Aluminum Mid Century Modern Classic Arne Jacobsen Style Egg Replica Lounge Chair with Premium Vintage Wax Black PU Leather Fiberglass Inner Shell and Polished Aluminium Frame

Prime

Take a Look

Top

NauticalMart Aviator 3 Door Sideboard End Table

Prime

Take a Look

Top

NauticalMart Side Table - Metal Side Table - Metal End Table - Office Furniture - Metal - Airplane Metal - Side Table - End Table

Prime

Take a Look
Product prices and availability are accurate as of the date/time indicated and are subject to change. Any price and availability information displayed on [relevant Amazon Site(s), as applicable] at the time of purchase will apply to the purchase of this product.
Prices pulled from the Amazon Product Advertising API on: