Fashion Designers Who Also Create Furniture
Furniture making is a 30 billion dollars global market and a market where everyone would like a piece, especially fashion designers.
Being already famous for the clothing and perfumes they create, its relatively easy for famous brands to enter the furniture market and usually become an instant success especially in the contemporary furniture and luxury furniture design area.
Calvin Klein, Fendi, Roberto Cavalli or Armani are only a few of the most recognized fashion designers that we would like to feature in this article.
They have emerged on the furnishings and accessories market and reflect an aesthetic sensibility similar to their sister labels.
The Versace Bubble Sofa. Was 18,000 starting price in 2010. What price now in 2019?
Jazz by Armani Casa that is featuring a unique design and is a fine piece of contemporary art and style.
The cabinet has stylish doors from mixed veneers that are merged in an exclusive way to offer an attractive and cool effect for a limited edition piece.

Calvin Klein furniture features clean, sleek lines same as his fashion collection. His furniture pieces are simple, sleek and elegant, and clearly, fit for people who enjoy furnishings without excesses.
At the same time, similar to the fashion area, Calvin Klein furnishings are probably some of the most affordable.
Launched in the 1800s as a luggage manufacturer, the Louis Vuitton brand wasn't until 1997 that entered the fashion world where it was an instant success.
Back in 2012, the company entered the furniture world. Their designs are addressed to a luxury and open-minded market, usually being very expensive and with an unusual contemporary look.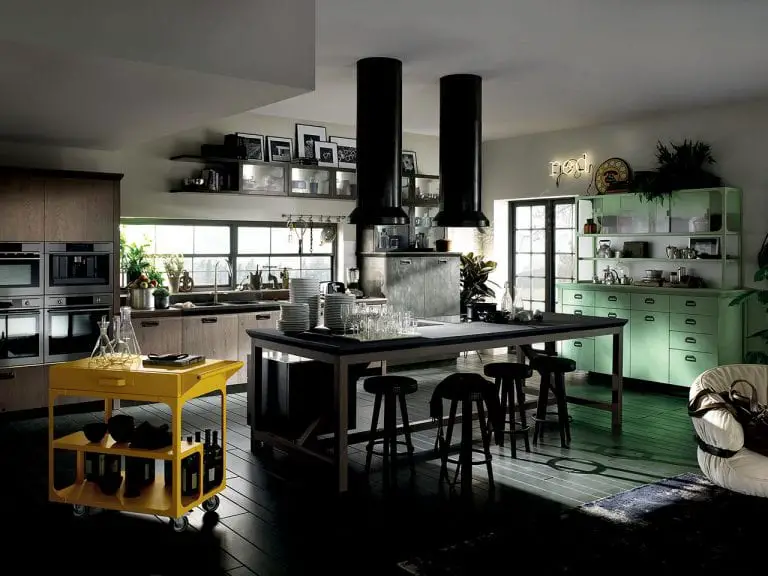 When talking about Diesel as a fashion brand, you're probably expecting to talk about jeans, sunglasses or perfumes.
Would never cross your mind that they decided to design kitchen furniture and accessories.
The Diesel Social Kitchen focused on simple silhouettes with special attention paid to warm and textured materials.
Just a few words will never be enough to describe these famous designs, enjoy the rest of pictures below that contain, in order: the Galileo Table by Fendi, Loewe furniture collection, Paul Smith chairs, Ralph Lauren desk, the Roberto Cavalli bedroom collection and last but not least, the Versace sideboard and decide for yourselves which ones are cool enough to be shared.