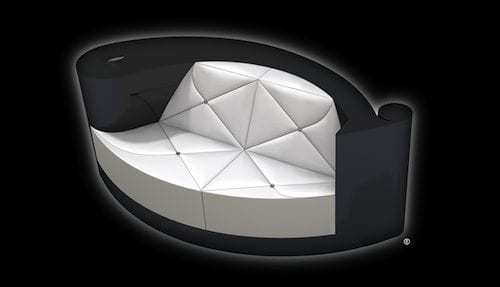 PlumeBlanche Leather Diamond Sofa
French design company PlumeBlanche are pros when it comes to designing luxury furniture. One of their creations was the leather sofa with diamond-studded platinum buttons.
This limited-edition luxury sofa is unapologetically opulent and has been upholstered in the finest white leather.
Featuring a solid mahogany frame, the fully biodegradable latex and full grain leather have been processed by the Meilleur Ouvrier de France, and the PlumeBlanche logo is encrusted with sparkly half-a-carat diamonds.
The 2.22-meters long, 1.11-meters high and 0.85-meters wide sofa is customizable and was limited to only 50 copies.
Prices began at $187,175 and the sofa can be done in any of the 60 leather colors and 500 lacquer colors available.
The opulent and extravagant sofa of PlumeBlanche, adorned with lavish leather and embellished with exquisite diamonds, exudes an air of unrivaled luxury and sophistication.
Its elegant curves beckon you to sink into its plush cushions, enveloping you in a cocoon of opulence. The smooth, supple leather caresses your skin as you recline, indulging in the ultimate comfort. Every detail has been meticulously crafted to elevate your experience, from the hand-stitched seams that showcase expert craftsmanship to the shimmering diamonds that tastefully accentuate its allure.
The PlumeBlanche sofa is more than just a piece of furniture; it's a statement of refined taste and a symbol of prestige. Whether entertaining guests or enjoying a moment of solitude, this exquisite masterpiece promises to elevate any living space into a realm of unparalleled extravagance.
Image is copyright of PlumeBlanche Furniture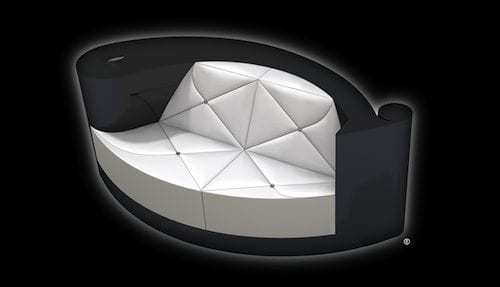 Related Articles: