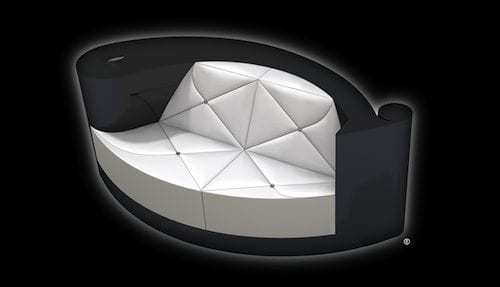 PlumeBlanche Leather Diamond Sofa
French design company PlumeBlanche are pros when it comes to designing luxury furniture. One of their creations was the leather sofa with diamond-studded platinum buttons.
This was a limited edition luxury sofa is unapologetically opulent and has been upholstered in the finest of white leather.
Featuring a solid mahogany frame, the fully biodegradable latex and full grain leather have been processed by the Meilleur Ouvrier de France and the PlumeBlanche logo is encrusted with sparkly half a carat diamonds.
The 2.22-meters long, 1.11-meters high and 0.85-meters wide sofa is customizable and was limited to only 50 copies.
Prices began at $187,175 and the sofa can be done in any of the 60 leather colors and 500 lacquer colors available.
Image is copyright of PlumeBlanche Furniture