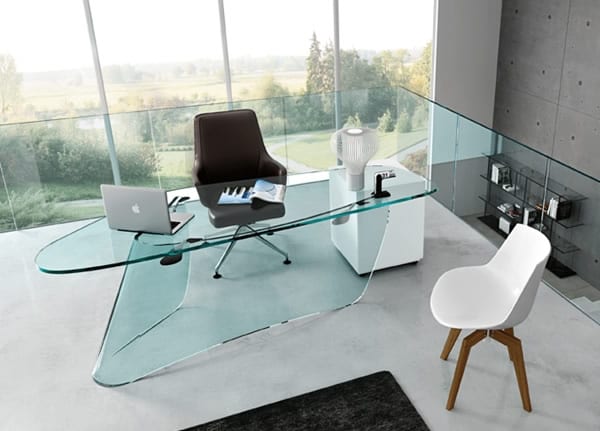 Does your home office space need a facelift, some spark, or some added pizazz? Has your desk become the center for mass chaos and clutter? Concentration and productivity can happen only with a clear mind.  So why not clear out that cluttered old furniture and replace it with the calming oasis that is the Graph. Manufactured by Fiam and designed by Xavier Lust, the Graph desk is a piece like no other. Featuring the beauty of clear, curved transparent glass in its construction, this modern desk raises the bar in terms of desk design.  A center for clean, simple and sleek design, it will certainly freshen up the look and feel of any office or work environment.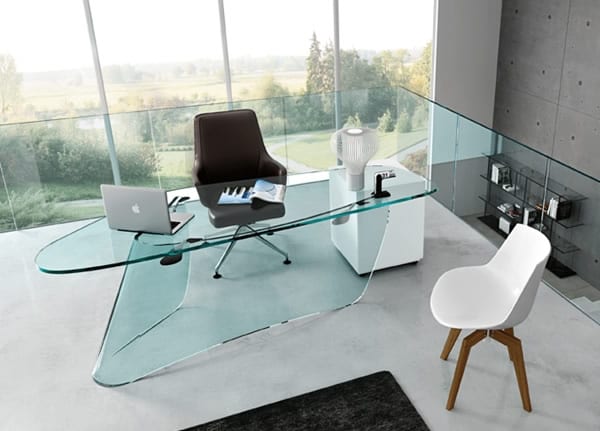 The Graph Desk from Fiam is true to its name in that it features "graph-like" qualities with a geometric form and angled appearance in its stance.  The epitome of contemporary design the Graph is simple and sleek and refuses to sacrifice form and function.  This piece would truly be the focal point any office or work space so desperately needs.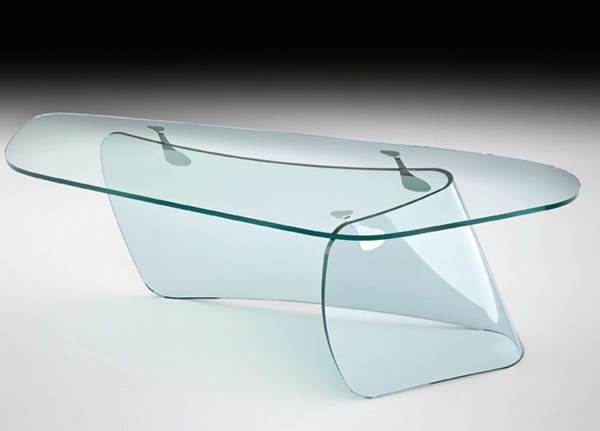 So clear your mind and clear your current desk.  Replace it with the Graph constructed of gorgeous clear glass and coordinating stainless steel plates. Turn your office or work space into the calming oasis it must be to nurture thought and productivity by using the Graph desk as its central pulse.
Doesn't it motivate you to clean out your drab old piece and start fresh by using this great design?