House guests are great… for a certain period of time.  A long weekend with distant relatives or old college buddies can be grand, but once the reminiscing dies down and the conversation wilts into idle chatter, it's time to bid one another adieu.  Day beds are the perfect solution for out-of-towners; they're plenty comfortable for a couple of nights, but after a while, the novelty of sleeping in a fetal position wears off, and bags invariably get packed in an appropriate amount of time.  Harsh?  Perhaps.  But think of it this way: generally speaking, small doses are easier to appreciate, and even the sweetest of desserts are best enjoyed a few savory bites at a time.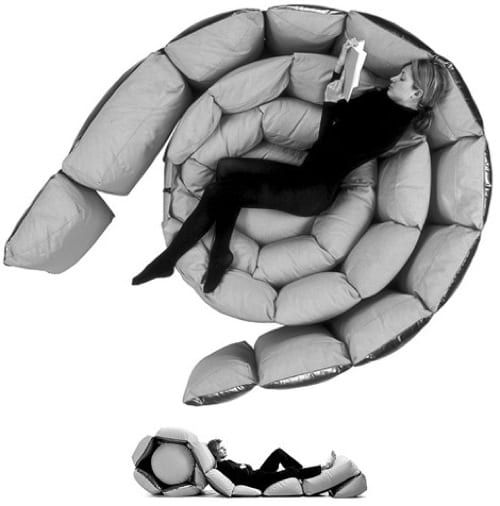 We're an affiliate
We hope you like our recommendations! Just so you know, we may collect a share of sales or other compensation from the links on this page. Thank you for using our links, it is much appreciated.
Circle cutout day bed found at West Elm.