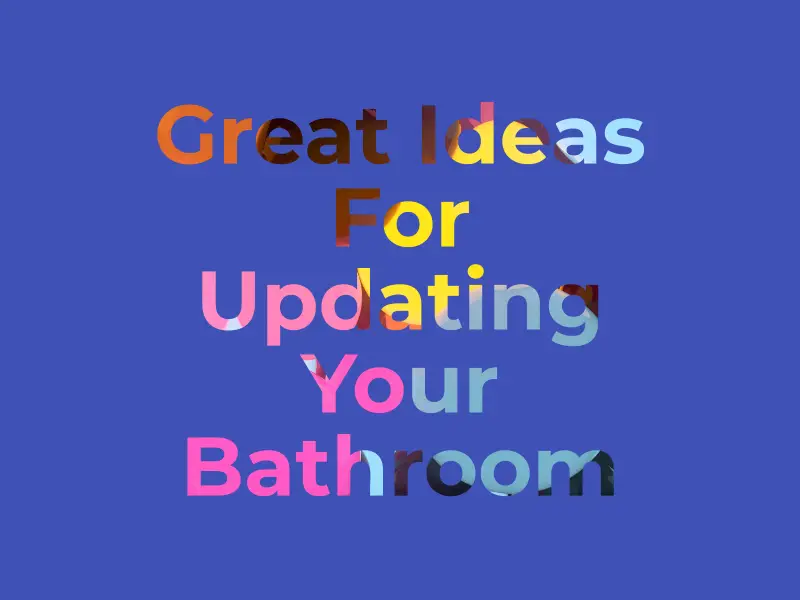 Bathroom Update Ideas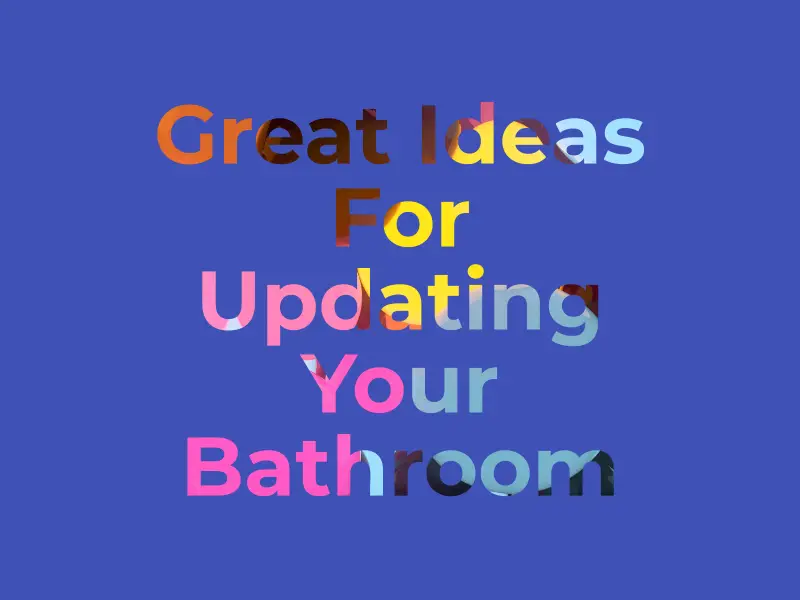 If you're looking for some great ideas to update your bathroom, you've come to the right place! In this post, we'll share some of our favorite ways to add a fresh new look to any bathroom.
From simple updates like new fixtures and hardware to more dramatic changes like painting or re-tiling, there are plenty of ways to give your space a whole new feel. So whether you're planning a major renovation or just want to make a few small changes, keep reading for lots of inspiration.
Paint the walls a new color or add wallpaper for a fresh look
If you want to give your room a fresh, new look without breaking the bank, painting the walls or adding wallpaper is one great way to do it. Not only does this easy project provide an instant facelift for any room, but it also gives you the opportunity to express yourself with bright colors or classic patterns.
With the help of a few supplies from your local home goods store, you will be in control of your next home improvement project. It's easier than ever to customize your living space and create something beautiful that reflects your style in no time at all.
Replace old, outdated fixtures with new ones that match your style
If you're looking to freshen up the look of your bathroom, replacing old, outdated fixtures with new ones is a great place to start. Newer fixtures often come in a range of styles that let you bring a fresh feel to both classic and contemporary-inspired designs.
Check out bathroom radiators, for example, that now come in both traditional and bold, modern designs and can make an enormous impact on the look and feel of the room. It pays off to take the time and do a bit of research into styles and installations – you'll be sure to find something that matches your desired aesthetic.
Get rid of any clutter around the bathroom sink and countertop.
Clutter can make any space feel unorganized and cramped. That's why it's important to take the time to clear away any unnecessary items that are cluttering up your bathroom sink and countertop. This will help make the area feel more spacious and inviting while still allowing you to keep all of your essentials close at hand.
To give the room a tidy, finished look, try adding baskets or trays for smaller items like makeup brushes or hair products. This will ensure everything has its own designated spot and also helps control clutter around the vanity area. And if you're feeling ambitious, add a few stylish finishing touches with plants or other decorations – these small details really can go a long way in creating an inviting atmosphere!
Add some greenery to brighten up the space
Adding a bit of greenery to any room is sure to add life and brightness. Whether you prefer blooming flowers for an added pop of color or lush foliage for a more earthy and calming atmosphere, plants can make any space feel more invigorating and alive. They also help purify the air and inject oxygen into the environment, providing natural detoxification of airborne pollutants.
Houseplants are a simple and affordable way to soothe anxieties, create a happier mood, and turn any home from dull to inviting.
Hang new towels and washcloths that coordinate with your updated décor
Updating the décor of your home can be a fun and satisfying task, especially after all the hard work you put in to pick out the perfect new furnishings. To really make the newly designed space stand out, don't forget to pick up a set of coordinating towels and washcloths for your bathrooms and/or kitchen.
Not only are soft, fluffy towels an essential aspect of almost any household, but also they add color that ties together the entire design concept, making it complete. Finding just the right set or sets of linens that work with your vision can be quick and easy when you shop online, so why not give it try?
Add new blinds or curtains to your bathroom window
Another simple way to spruce up the bathroom is by adding new blinds or curtains to your windows. Not only do they help control the amount of light that comes in, but they can also be used as an extra layer of privacy or to dress up a space with patterned designs and bright colors.
When it comes to shopping for window treatments, there is certainly no shortage of options out there – you just need to decide what style best suits your home. From sleek bamboo shades to light voile drapes, the possibilities are endless! Whatever you choose, make sure it matches the overall color scheme and décor of the room for maximum impact.
Put out pretty soaps and lotions that will make your bathroom feel like a spa
Enhancing your bathroom experience doesn't have to break the bank. By simply investing in some luxurious soaps and lotions, your bathroom can easily feel like a spa!
For a fragrant scent, choose scents like ocean mist or lavender, or for something more invigorating, pick citrus or mint. Sometimes just adding a selection of simple products can lift the whole mood of the space.
Choose from spunky, bright packages, and you'll instantly capture the essence of relaxation while creating that ultimate spa-like feeling after every bath or shower.
Our roundup
Updating the bathroom is a great way to give the room a more inviting and spacious atmosphere. From decluttering through to stylish finishing touches like plants or other decorations, it needn't cost a fortune or take lots of time. Add some luxury with pretty soaps and lotions, and you can easily transform your bathroom into an inviting and calming environment!
Related Posts