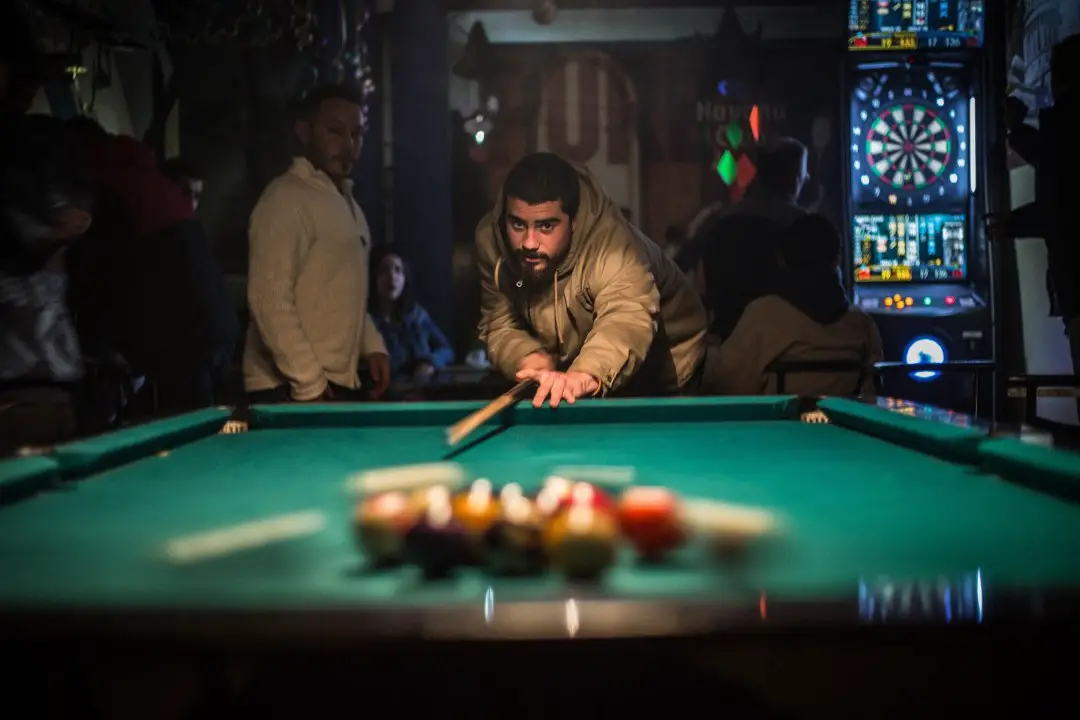 How To Create The Perfect Man Cave
To have the perfect man cave, have a specific theme, a place for games, arcade machines, a big TV screen, and a Built-in Bar to enjoy quality time. What exactly is a man cave? Is it a cave full of men or a cave for men? Well, it is both to some extent.
A man cave is a spot dedicated to men who want to escape the hustle and bustle of daily life and enjoy some free time, drink a little beer, or watch a football game together. A man cave is full of instruments and items that a man wants in his free time. Now that we understand the aspect of a man cave, let us look at how you can set up the best man cave in your home.
1. Have A Separate Room
In your man cave, you will be placing plenty of tools and equipment. Most of this equipment is big and takes up space. That is why your bedroom cannot be used to build a man cave. You need a big and spacious room. Apart from placing the tools, your room must be large enough for at least 6-7 people.
So a big spacious room is an absolute must. This will allow you to store some of the best man cave couches. If you build a man cave in a tight room, it will spoil all the fun.
2. Sufficient Power Supply
Your man cave will have several electronic tools. And that means A LOT! That is why the room must have a good power supply to keep everything running smoothly. Your cave will probably have a refrigerator, a large TV, air conditioner, arcade machines.
These will consume huge power. Check the power supply to that room by calling an electrician. If the room does not have a sufficient power supply, upgrade the system by a professional.
3. Have A Specific Theme For Your Man Cave
The man cave needs to be a place where you escape reality and enjoy time with your buddies. So, to create an uplifting mood in your cave, you need to set up a theme. The theme can be anything depending on what you and your friends like. A good theme will be a metal and wood look.
If you are a tech geek, then you can have neon lights and sci-fi themed room. If you are into movies, sports, video games, then you can have your cave themed on those. But if you want a man cave just to lay back and chill, do not think too much about a theme.
4. Fancy Arcade Machines
Almost everyone has gone to the arcade to spend some quarters. We spent hours playing our favorite games that made us forget all our worries. To reminiscent those best memories of childhood, you can get an arcade slot machine for your room. You can also have multiple ones so that you and the boys can enjoy your childhood memories once more. What more does a man want than reliving his childhood?
5. A Game Table For A Game Night
If you and your buddies want to enjoy some games together, then buying a billiard pool table can be great. It can be challenging, also fun at the same time. Playing a game of pool is sure to bring some laughter from everyone and create some ever-lasting memory. A night spent playing with friends is a night that will last forever.
6. An Indoor Bar
A man cave cannot be complete if there were no manly drinks in it. So allocating a separate space for an indoor bar would be a great way to enjoy beverages to have a chill time. You can add a nice and fancy wine rack as well. If there is not enough space for an indoor bar, there is an alternate.
A refrigerator or a small cooler will serve the same purpose but cost less. When there is a big get together, you can crack open a cold one with the boys and be instantly energized.
7. A Big Screen To Enjoy A Big Game
It's game night and your favorite team has a match. You call the boys, and they head over to your house immediately. You have your man cave ready with cool drinks and refreshments. Do you know what could make this game night truly exquisite? That is correct, a large television.
A big-screen TV will give you double the excitement and double the fun. Try to get a large television screen and a comfortable sofa to make the living space more relaxing.
8. A Bowling Alley To Spice Things Up
If you still have some spare space and money left, the next thing you can work on is setting a bowling arena. A bowling alley, a bar, a pool table, and slot machines. Add all these up, and it will be the dream cave for any man. So why not get a big ambition and set up a bowling alley? You and your buddies will enjoy every moment there.
9. Man Cave Snack Rack
A man's got to eat when a man's gotta eat. There is no exception to that. But when he is in his man cave, he might not want to go out and grab some snacks. This is his domain. His snack needs to be near him, not the other way around. And to help with that, a snack rack is the best solution. They are comparatively small, so they do not take up much space.
You can keep your favorite pack of chips, cookies, and biscuits, whenever you want to eat, just open the door and grab whichever snack you prefer.
Final Thoughts
A man cave is the best place a man can be. After all, this cave is specifically built for men. Every single thing a man enjoys is in this cave. That is why it is very important to think thoroughly while creating a man cave. But we hope that if you follow the tips in this article, you will have a man cave that sure will make everyone jealous.