There are many areas in your home that could benefit from the Zero Chaise Lounge from Nolen Niu. These include your den, living room, and patio. The piece is elegant and indulgent and allows you to relax and unwind whenever you want. It radiates with minimalist modern design and smoothly blends creativity and practicality. It is individually handcrafted in the U.S and is made to order. It comes in a vibrant mix of leather and fabric upholstery choices.
We're an affiliate
We hope you like our recommendations! Just so you know, we may collect a share of sales or other compensation from the links on this page. Thank you for using our links, it is much appreciated.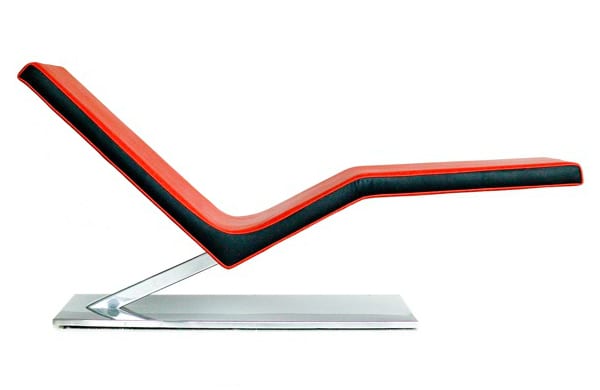 The Zero Chaise Lounge by Nolen Niu features a 2" thick seat profile made from tubular steel and a 1" thick stainless steel base. The seat profile is lined with high resilience, commercial grade foam for durability. The chaise lounge is sturdily built and has a total capacity of 400 lbs. Its foot rest has an impressive 200 lbs weight limit. You can choose the seat in one or two-toned versions. The single-toned version comes in Kvadrat wool, Elmo leather, and contract fabric while the two-toned version comes in contract fabric and Elmo leather. The secondary upholstery for the two-toned version is placed on the side panels.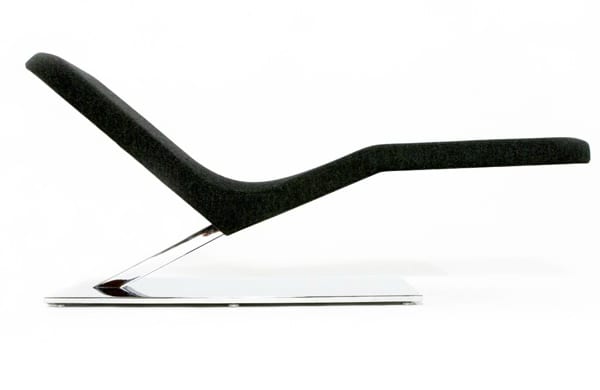 The Zero Chaise Lounge is a necessity for those looking to add a stunning furniture piece to their interior décor. It not only draws every eye to itself, it also provides an exceptional lounging experience. Place it near the fireplace and curl up with a book as you let your cares and stresses fade away. Do you find the Zero Chaise Lounge captivating or unique?