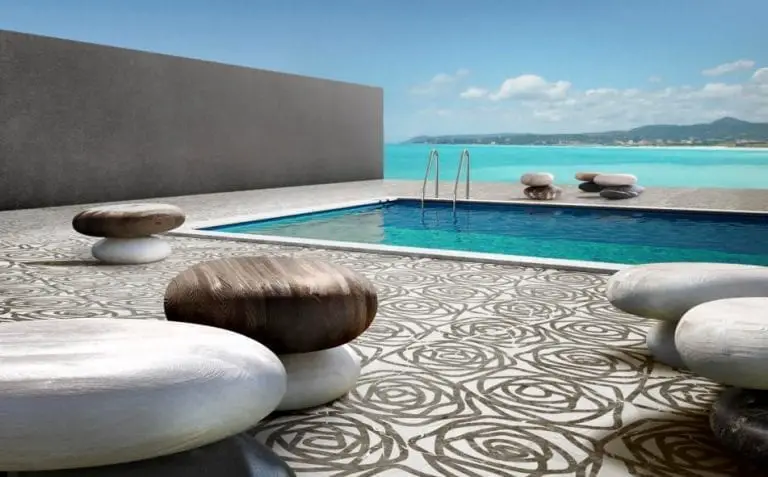 Pave Stone Indoor Rock Seating Collection
This is simply one of the coolest seating concepts we have seen here from Kreoo of Italy. The PAVE STONE rock seating collection is quite possibly the true definition of organic in not only style but actual materials.
The seating and accent table system combines the overlaying of two natural materials, a base comprised of marble and a top made from bleached or ages Larch wood.
There is not a better combination of materials if you are looking for timeless and lasting appeal and often wood gets better with age as it develops its own patina and character over time.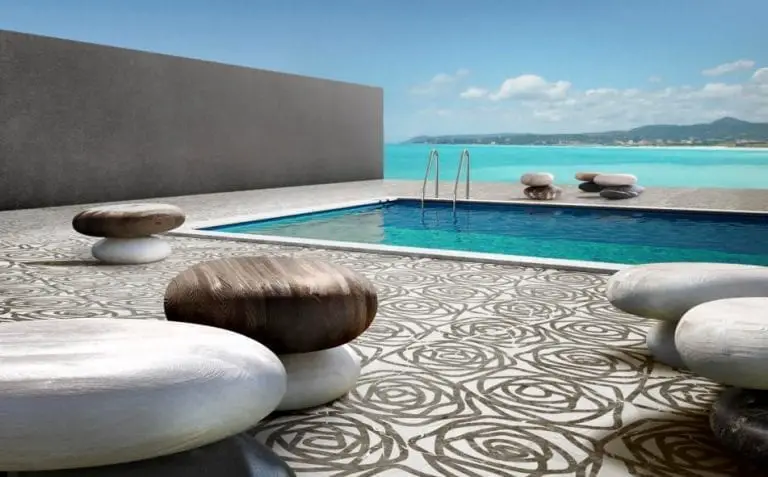 Kreoo of Italy specializes in some incredibly unusual designs of luxurious marble furniture for living, sinks for bathroom and some visually forward marble tiles for both wall and floor to compliment just about any interior.
So speaking of the interior, these rock-like seats are made for indoors but I would be extremely tempted to take or drag as the case may be, these babies out to the pool area for some backyard exterior decorating. If not the chair, maybe the table.
I can see these being used as casual seating around a coffee table but definitely not as a long term lounge chair.
The combination of colors present in the marble and wood are stunning to say the least and we really love the smooth tops that feature such a visible grain that shows off the authentic beauty of the wood.
I guess one great thing about marble is its unique coloration and variation that makes each piece a one of a kind and designer Enzo Berti had a great vision to give the marble new life ironically as a stone. The collection is available in three sizes – 50, 60 and 80 cm sizes all 36cm high.
See the rest of the outstanding stuff here.
Enzo Beri's Pave Stone Indoor Rock Seating Collection is a unique and innovative take on indoor seating. The collection features a series of rock-inspired seats, each crafted from high-quality materials and designed to provide a comfortable and stylish seating option for any interior space.
The Pave Stone collection is inspired by the natural beauty of rocks and stones, with each piece designed to mimic the look and feel of a natural rock formation. The seats are available in a range of sizes and styles, from small, single-seat options to larger, multi-seat designs that are perfect for lounging or entertaining.
One of the standout features of the Pave Stone collection is its use of high-quality materials. Each seat is crafted from a combination of durable resin and natural stone, ensuring that it will stand up to years of use while still maintaining its unique and distinctive look.
Another key feature of the Pave Stone collection is its versatility. The seats can be arranged in a variety of configurations, making it easy to create a custom seating arrangement that meets the specific needs of your space. Whether you're looking for a single accent piece or a complete seating solution for your living room or entertainment space, the Pave Stone collection has something to offer.
Overall, the Pave Stone Indoor Rock Seating Collection by Enzo Beri is a unique and stylish addition to any interior space. With its natural look and feel, high-quality materials, and versatile design, this collection is sure to impress and provide a comfortable and stylish seating option for years to come.