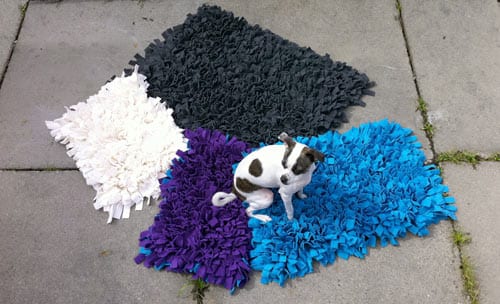 Handmade Pet Rug Collection
Anyone who has ever had the good fortune to keep a dog knows how those lil buggers love lounging around on the room rug.
Now you don't have to worry about your precious pooch ruining your expensive carpets and rugs, as they can get their own.WildBeast is a company that specializes in pet rugs and strives to bring a hint of quirkiness to pet owners.
Their Meadow Pet Rug Collection, in particular, is worth mentioning as not only does it look striking but is also hand-made. Available in a number of vibrant shades, the mat is made of 100% fleece and has a shaggy texture. The rugs are easy to clean and come with a water-resistant carry bag.