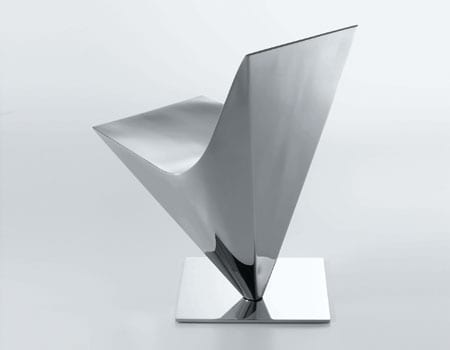 MDF Italia Lofty Chaise Lounge and Chairs
The Lofty chaise lounge and chairs from MDF Italia bring futuristic furniture designs to current day. I could easily picture these seating options in a science fiction movie set in the year 2050. I was particularly taken by the stainless steel versions.
Imagine the work required to shape stainless steel into these forms? I saw where production runs on stainless steel are limited which is not surprising considering the effort required to create these. The only drawback is that I have not had a chance to sit in one to test it for comfort.
Looks are important and cool, but I do demand a bit of comfort while sitting. The other Lofty chaise lounge and chairs pictured are covered in fabric upholstery. There are other color options available including lime green. Available from MDF Italia.