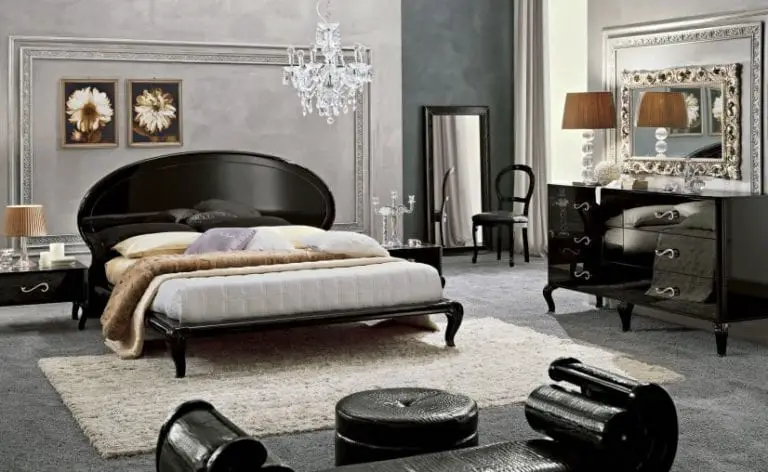 Magic Bedroom Collection by Camelgroup
Magic probably gets its name from its ability to give bedrooms an ethereal, otherworldly look. It is made up of a bed, bedroom bench, ottoman, nightstands, mirror, wardrobe, and chest of drawers.
The nightstands, wardrobe, and chest of drawers have beautiful metal handles which add to their appeal.
The bed has a tufted, oval headboard and curvy legs which recall Victorian furniture. The bench also features curvy legs and is upholstered in leather. It creates a perfect seating spot when paired with the ottoman.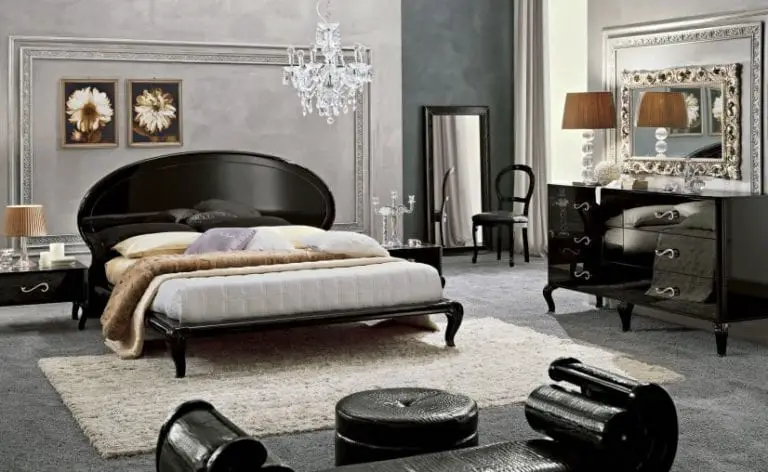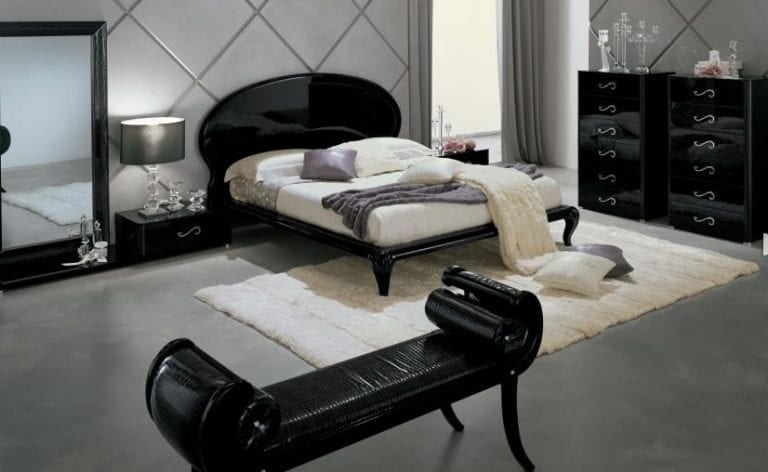 Finished in high gloss black lacquer, the Magic Bedroom Collection by Camelgroup is all you need to give your bedroom a contemporary touch. Its pieces have eco-leather accents and will appeal to those who love leather.
Unlike other bedroom collections, it is made up of unusual furniture pieces which not only enhance the overall atmosphere of a room but also add functionality. They make the bedroom more than just a place to sleep. It becomes a place to live, relax, and unwind.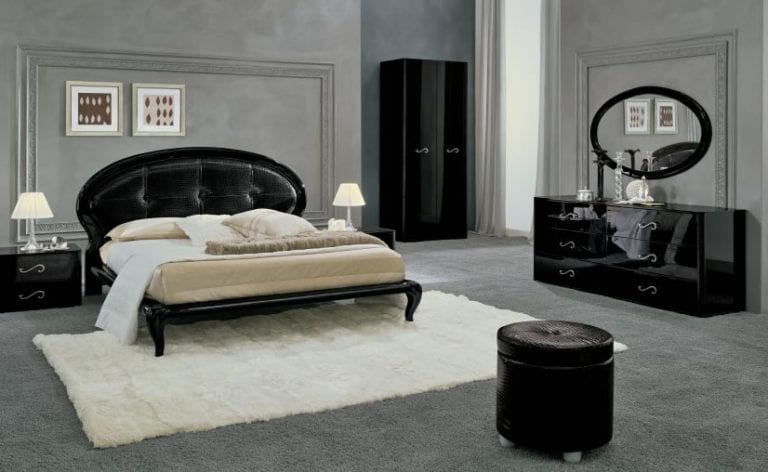 Whether you've just moved into your new home or want to update your bedroom, you need furniture pieces that will make the room stand out. However, the numerous choices in the market can make your decision a hard one. The best thing is to focus on your style and preference.
Knowing these two things will make your decision an easy one. For example, if you love contemporary furniture and have a thing for leather, the magic Bedroom Collection is a good choice. Since it is black, it allows you to have fun with color in your bedroom.
Do you love its bold black hue?