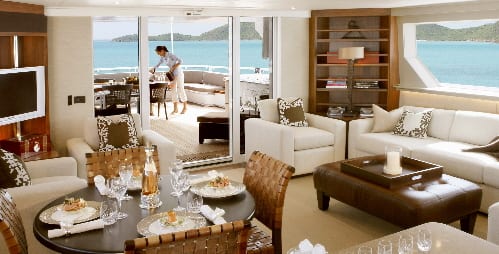 Luxurious Mega Yacht Interior Designs
We have done quite a few luxury home interior design segments here at Furniture Fashion, and I wanted to show how the other half lives in their luxury yachts.
It seems that nothing is lacking in these glamorous water craft, in fact I would say that it's the homes that seem to be lacking, after all no matter how nice your backyard pool is its no comparison to a nice island cove in the Mediterranean or Caribbean.
I hope you enjoy these luxury yacht interior designs and get some interior design inspiration if you are fortunate enough to have one yourself.