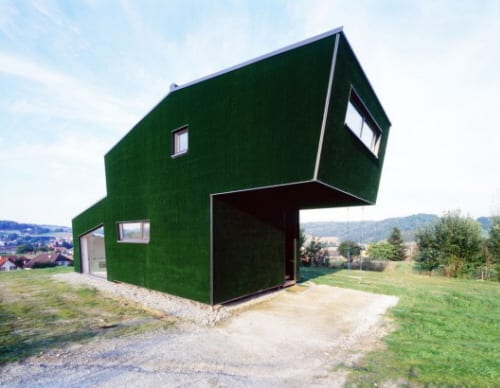 Interesting House Design Pictures
These interesting pictures feature a weekend cabin found in Styria, Austria. Called the Amalia house, this cabin was built in 2007. This interesting house design features some unusual shapes and protrusions that challenge our rationale of what is a norm in architecture.
Another fascinating feature of the Amalia houses is the fact that it is covered in artificial turf. The owner's vision was to create a relationship between nature on the inside and outside of the home and hence the choice for an artificial grass covering.